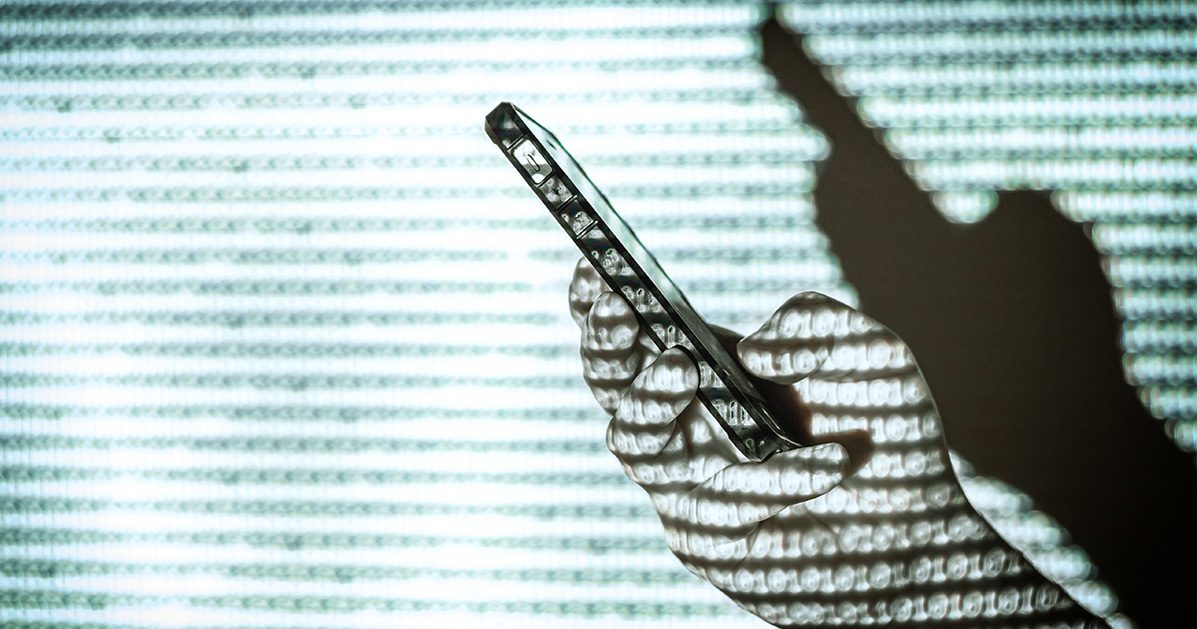 Whether at rest, in use or on the move, readily accessible data is the lifeblood of virtually every business and industry organization.
At any given moment, data is being collected, analyzed, utilized and stored to support every aspect of operations, from management and marketing to production and personnel. What's more, that data will only grow in volume and complexity – an ever-expanding attack surface for potential theft, mischief and ransomware.
Yet despite the undisputed need for data protection, Presidio has found that many businesses simply don't take into account the hours or days it might take to restore corrupted or compromised data – and how that downtime will impact the organization. The reality is, whether through attack or accident, data loss can happen, and maintaining a safe backup is perhaps the best insurance policy an organization can have.
Fortunately, Presidio and its technology allies Pure Storage and Intel offer a storage solution that significantly minimizes costly downtime and restores critical data in minutes, not hours or days. What's more, it delivers greater flexibility than other options for replicating that data for use on-prem or in the cloud.
Don't treat the time needed to restore your critical data as an afterthought, appreciated only after an incident has occurred. Now is the time to explore the unique and invaluable data backup and recovery capabilities from Pure and Intel, and the importance of returning those critical assets to service as quickly as possible.
For successful data recovery, every second counts
Most organizations don't take a system-wide view of data recovery – they assume that they can get by with intermittent backups of files and directories. What they fail to appreciate is how the process of pulling recovery data from backup sources could take days – especially in cases of ransomware attacks, which might require lengthy law enforcement investigation.
The impact of delayed data restoration can be immense: determining the extent of data loss; evaluating its effect on moment-to-moment operations, customer satisfaction and staff productivity; and calculating the bottom-line financial costs associated with a drawn-out and possibly incomplete recovery process. The pain can be especially felt in retail environments, where data flow is constant and critical, and major disruptions can happen in seconds.
It doesn't have to be like this. Instead of waiting to restore data after an event has occurred, it makes more sense to have a system in place that enables you to continue operations normally while running meticulous backups in the background, creating a data recovery solution already in place, even leaving the affected servers intact for authorities to investigate what happened.
Presidio can help you deploy just such a flexible solution, based on Pure Storage products and Intel® technology.
Pure and Intel: the elements of a data-safe infrastructure
Pure Storage is a leading provider of all-flash storage solutions and a longtime technology ally  of Presidio. Pure simplifies storage with seamless, cloud-ready solutions designed for today and tomorrow, offering "everything-as-a-service" for flexible consumption. Customers enjoy the latest storage advancements without licensing add-ons or proprietary limitations.
Pure and Intel collaborate closely on complementary technologies for data storage and recovery products, including:
FlashBlade® unstructured data – An all-flash solution for rapid file and object storage. This consolidated scale-out platform delivers simple, efficient performance, capable of massive data restoration with multiple threads.
FlashArray™ unified file and block storage – Delivering enterprise-scale performance and reliability to support all critical business services.
Powering these solutions are the built-in accelerators and other features found in the latest 4th Generation Intel® Xeon® Scalable processors
These include:
Intel® Crypto-New Instruction (Intel® Crypto-NI) employs specialized instructions that are embedded in the processor, enabling it to perform cryptographic functions more efficiently. This capability frees up cores for other tasks, improving performance by up to 3.8X.
Intel® Advanced Vector Extensions 512 (Intel® AVX-512) is a set of instructions that can accelerate performance to handle your most demanding vector-processing workloads. Working in tandem with Intel Crypto-NI, Intel AVX-512 can deliver up to 4X faster bulk cryptography for such tasks as file, block and streaming video encryption.
By leveraging the advanced acceleration capabilities of Intel Xeon Scalable processors, Pure Storage can optimize data deduplication, compression and other rapid yet comprehensive storage-related functions.
Here's how those storage capabilities translate into dramatically shorter recovery times: Pure is and always has been all-flash storage. Pure solutions keep data safe through a feature called SafeMode,™ which "vaults" a copy of customer data into a snapshot, making it immutable. To recover, the customer simply contacts Pure support to expose a read-only copy of a particular point in time and then start restoring the data. Pure validates the customer through two-factor authentication before exposing the SafeMode snapshot.
Flexible SafeMode restores data in minutes, not hours or days
Imagine that a ransomware hacker has penetrated your network and hijacked control of your data, demanding a cash payment for its release.
Other recovery solutions tend to fall short with limited recovery options. For example, many solutions provide instant access to systems from recovery media, but this approach requires using recovery media as the production data storage. Recovery media often doesn't have the same level of performance to recover all systems at once. IT Admins must choose which systems to restore and which will remain offline. In addition, staffers also need to move the restored systems from recovery storage to production storage, which may be time-consuming, depending on the backup architecture. Pure Storage always provides fast storage, whether it's for production or recovery purposes.
SafeMode's uniquely effective approach is to capture immutable snapshots of data, storing it on Pure FlashBlade or FlashArray beyond the reach of attackers. This replicated storage allows for the data to be restored on another server or in the cloud via Azure VMware Solution (AVS).
The Pure/Intel solution provides unique flexibility and rapid recovery. Owing to Pure's all-flash architecture, time to restore is accelerated, getting you back in business quickly – even as an investigation into the cause of the incident proceeds and your main system remains temporarily inaccessible. FlashBlade in particular is able to scale out massive restores over multiple threads, extending rapid-restore capabilities to organizations of any size.
A real-world Presidio data recovery case study highlight: financial services
The challenge: a Presidio banking industry customer was required to maintain continuous infrastructure availability to its clients or pay substantial penalties for failure to meet service level agreements (SLAs) – including the time it takes to restore data and systems.
One client needed to restore a 1TB database from backups, which at the time were stored on a scale-out NAS solution. Despite requests for the NAS vendor to expedite the backup, the only option through them was to wait out the process, which would run over 12 hours, outside the SLA.
The solution: Presidio replaced the scale-out NAS solution with Pure FlashBlade running on Intel technology. A FlashBlade feature called Equal Cost Multipathing (ECMP) applies equal costs for all cluster end nodes. Because FlashBlade distributes data to all nodes in its scale-out cluster, it can better balance the throughput requirements compared to traditional NAS.
The result: Presidio was able to reduce the time to restore the 1TB database from 12+ hours to less than one hour, delivering significant savings in SLA costs. 
Presidio can help safeguard and quickly restore critical data assets
In a data-driven world populated by continual threats, it's more important than ever to control and preserve your access to that data – and to have an effective plan in place now before a problem brings operations to a costly halt.
Presidio can deploy a data recovery solution powered by Pure Storage and Intel technology that expedites restoration time while reducing the data center footprint and power consumption that other solutions require. This future-focused solution is designed to improve access to your data on recovery storage.
Contact Presidio  to learn how our professional consulting services can assess your current environment and help establish a sensible end-to-end data protection and recovery strategy to support your business continuity.