"Whether Presidio is consulting on digital transformation journeys or moving workloads into the cloud, assessing and identifying risk are always front and center."
– Jon Jensen, Presidio, VP Cybersecurity
Make cybersecurity your innovation accelerator, rather than a blocker or afterthought, with Presidio's end-to-end solutions.
The explosion of borderless digital interactions continues unabated, creating new risks that hamstring projects and tie up the office of the CISO and other valuable resources in the organization. Remote work and the expansion of cloud puts a premium on securing these interactions in a shared IT responsibility model. In addition to these new challenges, IT departments now struggle to respond to rapidly evolving regulatory changes to become compliant.
Presidio Cyber Services include a full suite of advisory and implementation services to help mitigate risk, achieve compliance, and develop and maintain a strong cybersecurity policy framework.
Your reputation is everything. The fastest way to lose trust with your stakeholders is to suffer a breach. Give your customers, suppliers, and shareholders the confidence that data and transactions are secure and protected. Give yourself the confidence to set and reach new goals.
We protect your reputation like it's our own, because it is.
Every CISO dreads that 3 a.m. phone call. Our customers rest easier knowing that their business-critical services are supported by Presidio's dedicated around-the-clock security operations center and our teams of expert threat analysts.
We go beyond monitoring and alerts with the industry's most comprehensive managed detection and response service (MDR), which automatically detects and mitigates threats before they become emergencies.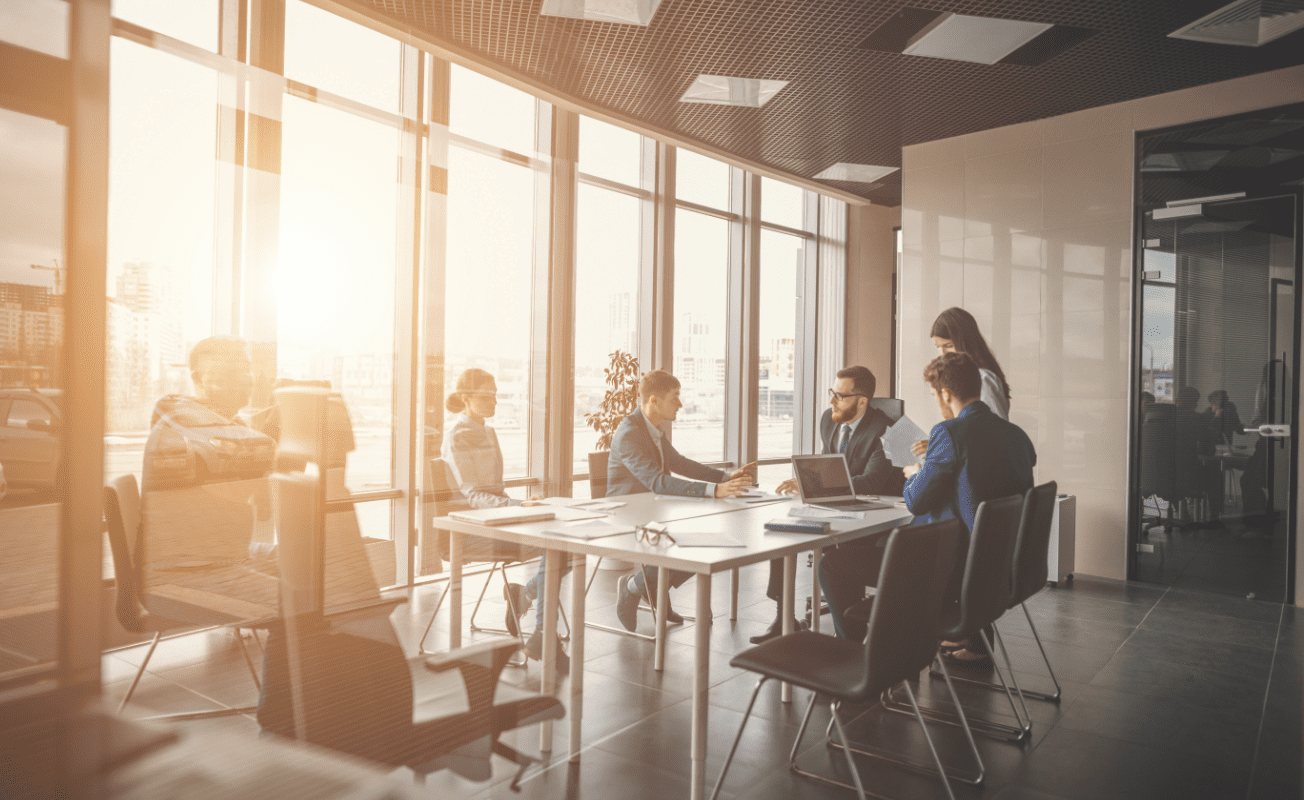 Presidio Security Assessment
Driven by the industry standard NIST Framework methodology, our Assessment measures your security maturity and gathers stakeholders from every IT discipline to illustrate a 360-degree actionable view of your cybersecurity landscape.
Cybersecurity can be uphill battle and a slippery slope. Modern transformation efforts require a Sherpa. Many Cyber providers lack expertise in the full IT stack, while system integrators lack true Cybersecurity knowledge and born-in-the-cloud providers lack abilities in both.
Presidio is the only partner that covers it all and can guide you from base to summit.
Presidio Managed Services is your digital transformation accelerant, bringing together each element of your digital strategy together as one solution and then managing it for you. Our IT-as-a-Service, end-to-end Lifecycle Service Solutions allow you to focus on your core business while empowering your employees and customers, modernizing faster, managing risk and optimizing operations.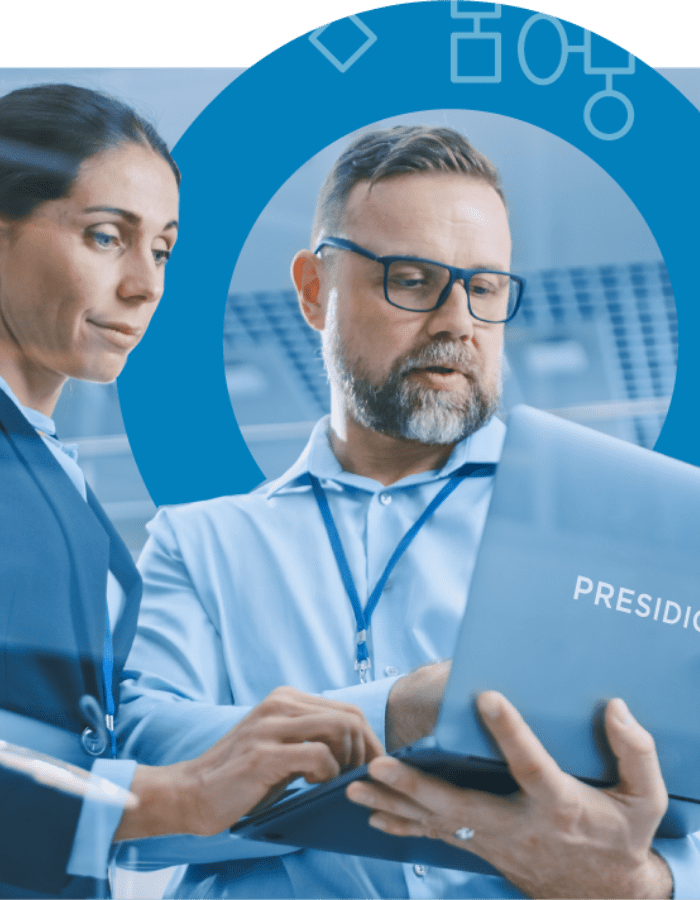 Cybersecurity is getting more complex every day.
IT executives wake up in cold sweats after reading about the latest ransomware attack or customer data breach in the news. We go beyond mitigating risk – we anticipate threats and provide 24/7 support of your environment from our SOC 2 certified data centers. Presidio Managed Services helps you sleep soundly thanks to:
Managed Detection & Response
Managed Cloud Security
Incident Response
Threat & Vulnerability Management
Security Device Management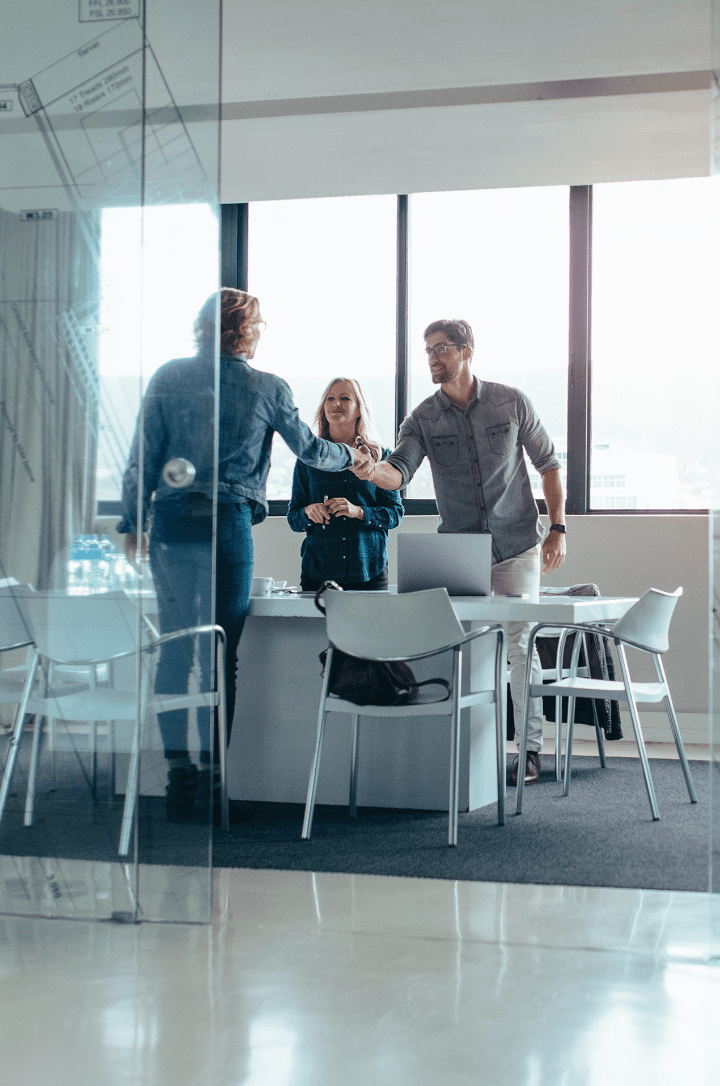 Our hundreds of certified engineers and expert consultants lean on decades of experience to bring a sense of calm to an unsettled and constantly evolving cyber landscape.
Our people earn our customers' confidence through:
Differentiated Cybersecurity Services
Forward-thinking and adaptable Managed Security Services
Appropriately positioned and well-aligned OEM Security Solutions
Unrivaled expert knowledge of your complete environment
We believe no two businesses are the same​. Your business is important and unique. Security frameworks are simply starting points, not solutions. Understanding "what makes you, you, makes us, us."
Download whitepapers, infographics, videos and more.
Concerned about an incident or Security breach?
Contact us today for a discovery session.