Presidio's culture extends beyond our daily jobs and into how we choose to live our lives. We encourage our team of talented professionals to be active in their local communities to help improve the world we share. Each year, our local Presidio teams participate in numerous hands-on community events across the U.S. as well as virtual events as necessary.
Partnerships with our local community and the nonprofit organizations that support them help us weave our belief in giving back into everything that we do. We believe this spirit and commitment is a foundation to Presidio's legacy.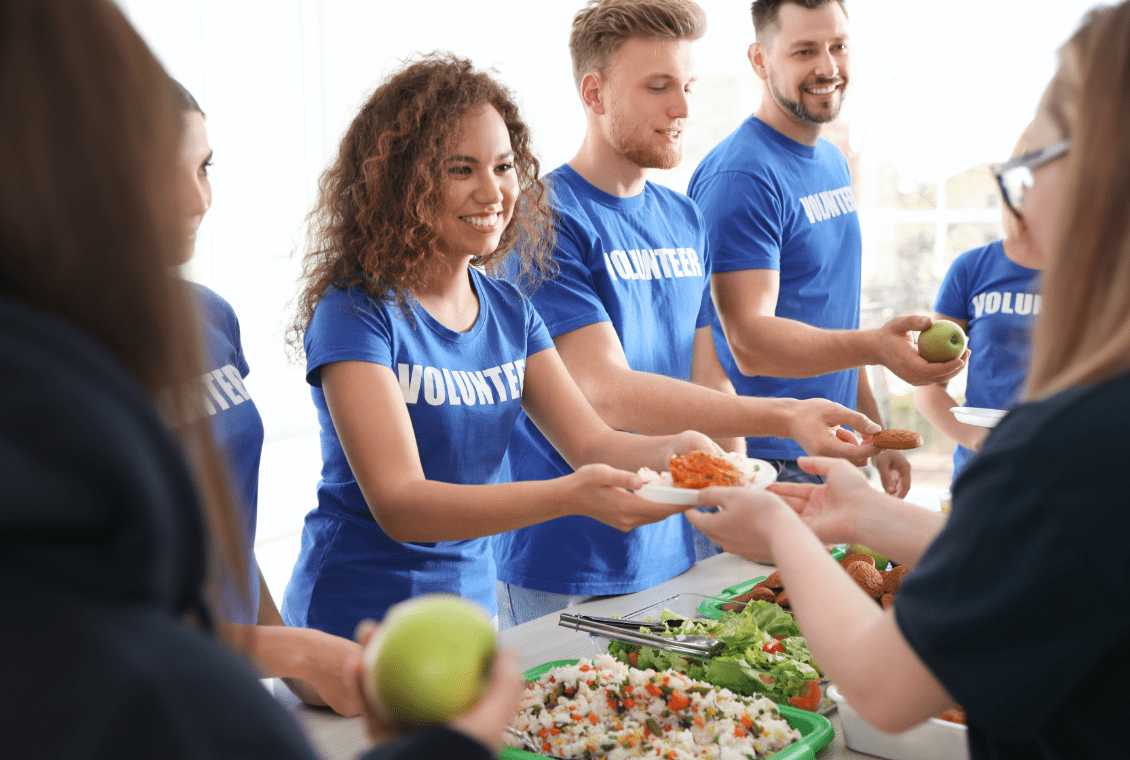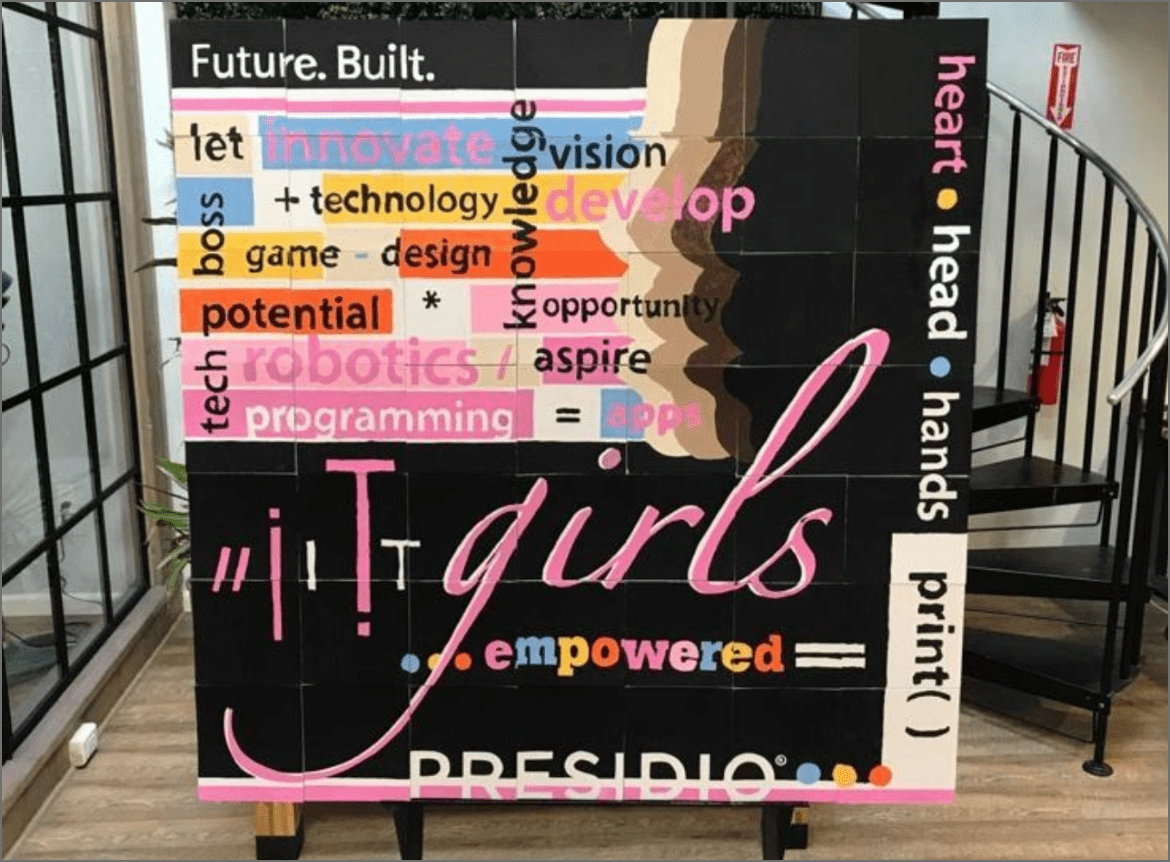 Ronald McDonald House Baltimore
Presidio's Maryland team joined together to cook breakfast and serve residents at the Ronald McDonald House of Baltimore. Tote bags were stuffed by employees with donated gifts and necessities and distributed to children. The local team plans to return soon to provide entertainment for the children during a scheduled activity night.
Community Outreach in Action
We had the opportunity to give back to a wonderful organization, Black Girls CODE, a nonprofit that introduces computer coding lessons to young girls from underrepresented communities. We participated in the Virtual Give Back Game Show, an interactive mass-audience Quiz Show and created a Mural of Hope painting.
"Thank you for your generous gift and the beautiful donated mural that will be displayed in our NY HQ office space. This contribution will help to further the important work of our organization."
Presidio's southwest team in New Mexico hosted "Women in IT, a Masterpiece," connecting women in IT with our Presidio team through an evening of networking and painting. The guests included Deputy Secretaries of various state agencies, and IT people from counties, schools and businesses around New Mexico. Presidio partnered with the CNM Cisco Academy to create an auction at the event, with all proceeds going to the CNM Foundation for the Women in IT Scholarship Fund.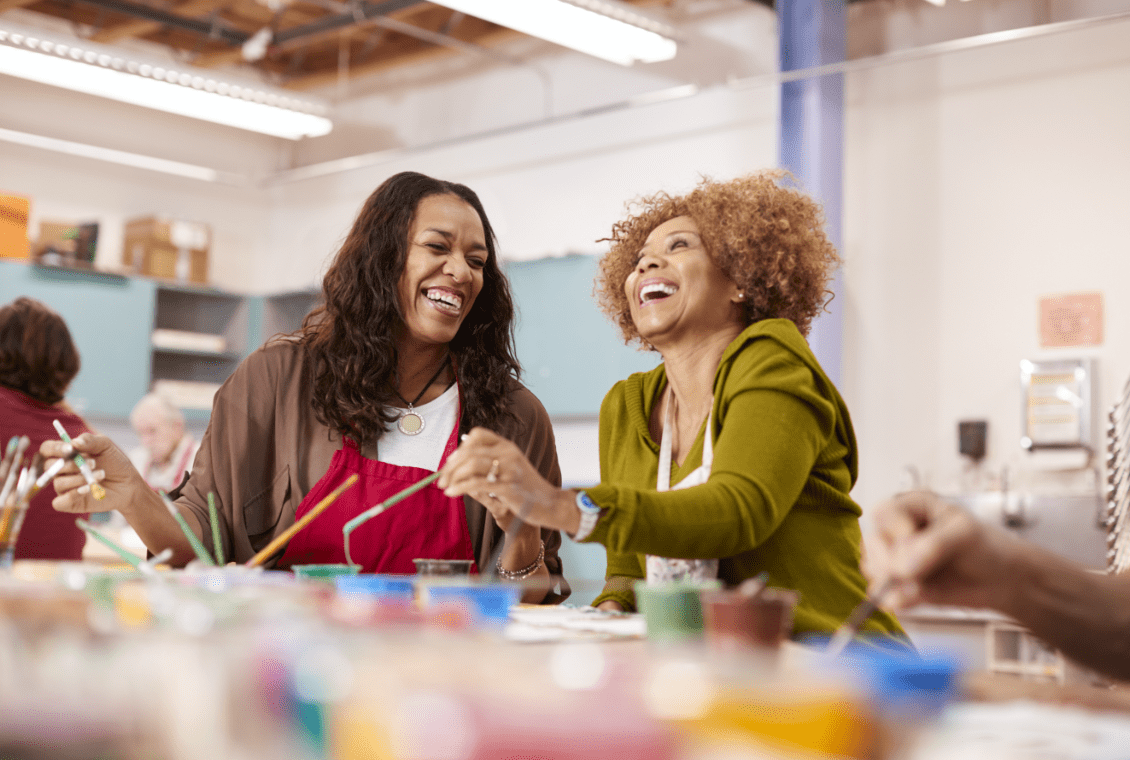 INTERESTED IN CONNECTING WITH PRESIDIO?
We want to hear from you.
Please fill out the form below or contact us on social media.