Helping clients achieve business outcomes
@Disruptor speed.
We are a Global Digital Services and Solutions Provider delivering customers the secure cloud environments that form the backbone of digital transformation. We guide you from initial assessments, strategy and consulting – to implementation and deployment – to managed services that run IT for you, topped off with a suite of flexible financing and consumption options to simplify procurement. Our services experts are thinkers AND doers focused on accelerating business outcomes for customers in all industries.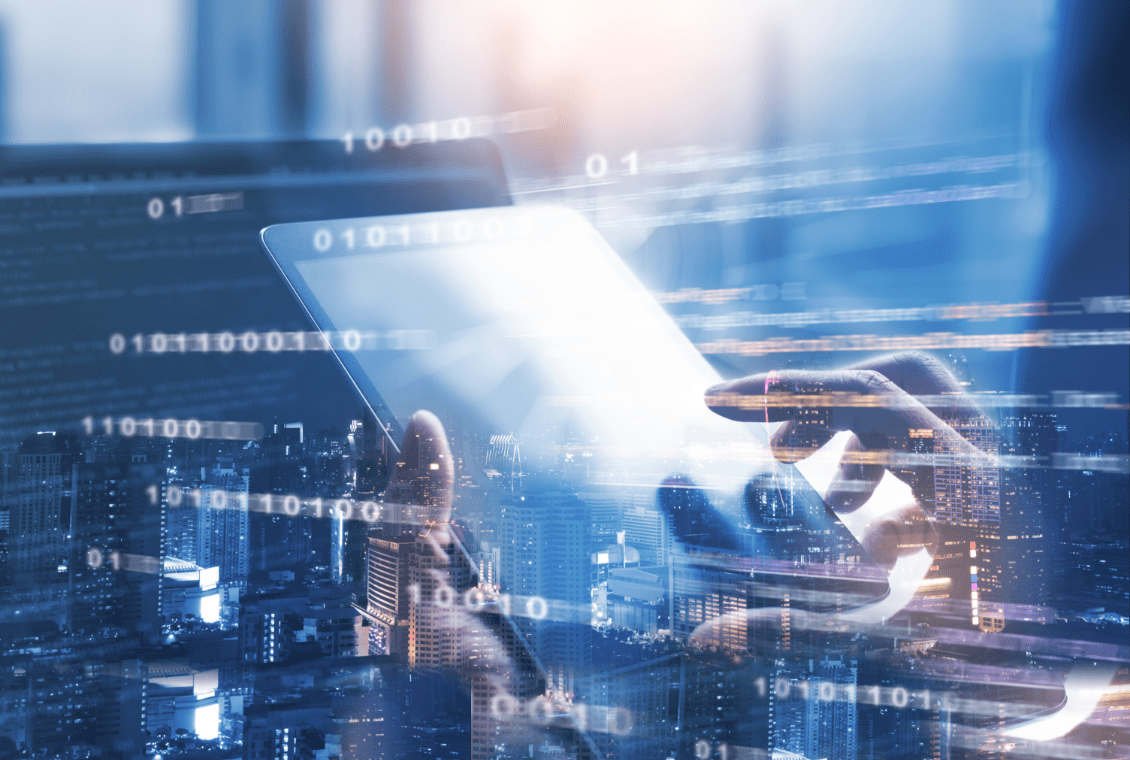 The convergence of decades of IT knowledge with visionary ultra-modern cloud talent
Local project delivery backed by a global cohesive team of experts at the ready
Customer-obsessed services professionals who measure success in your terms
The Presidio Culture
The world is moving to digital faster than ever before and our team is proud to be at the forefront of this business evolution.
What makes Presidio's culture unique is our diverse team of exceptionally skilled people with a shared intensity for customer
success. We believe when our people and customers come first, Presidio's success will follow.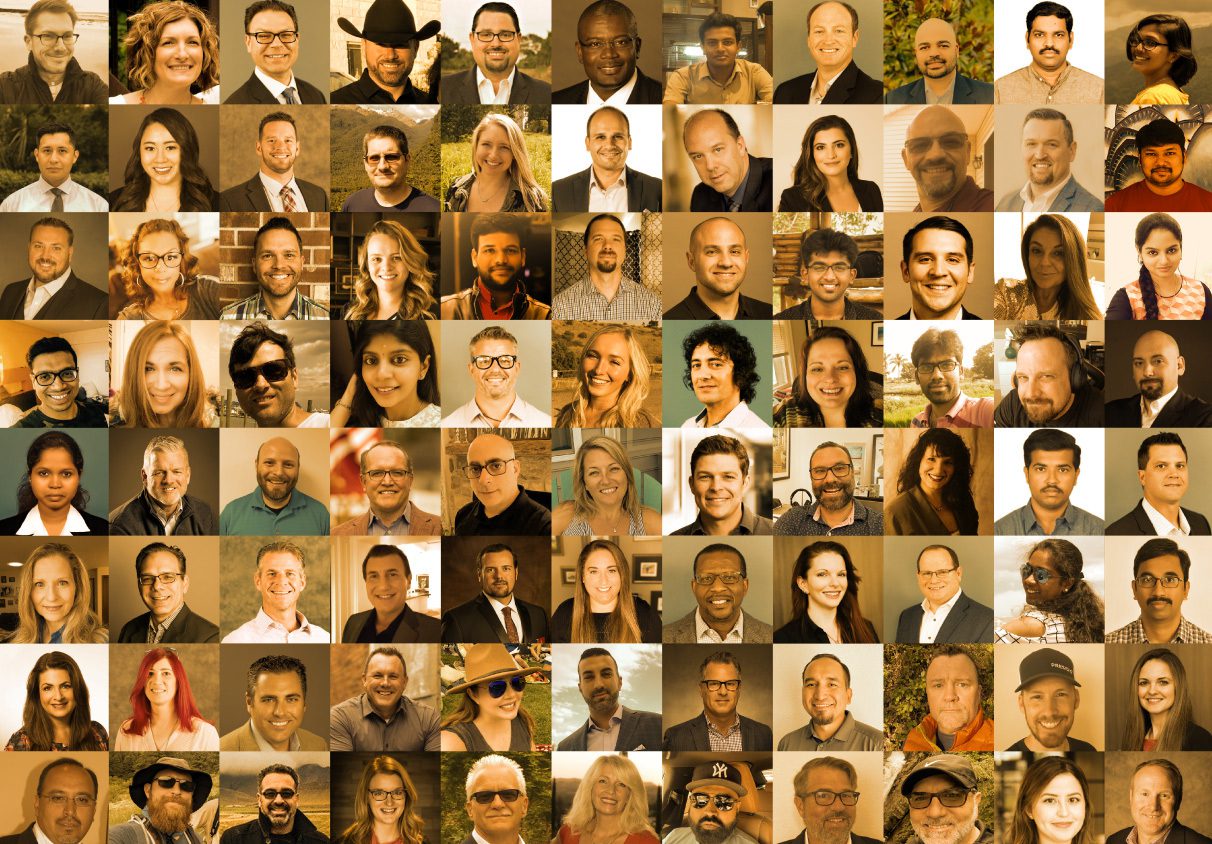 People OF Presidio
Our People make us who we are. Get to know the People of Presidio through their stories and photos.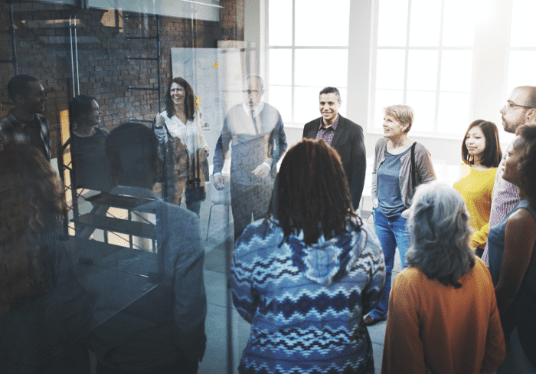 Diversity, Equity & Inclusion
Our commitment to Diversity, Equity & Inclusion begins at the top and permeates the entire Presidio organization and our trusted partner network.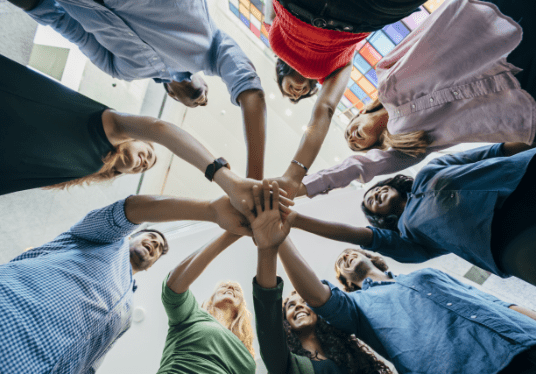 Community Outreach
Our people-first culture extends beyond our day jobs and into our communities and daily lives.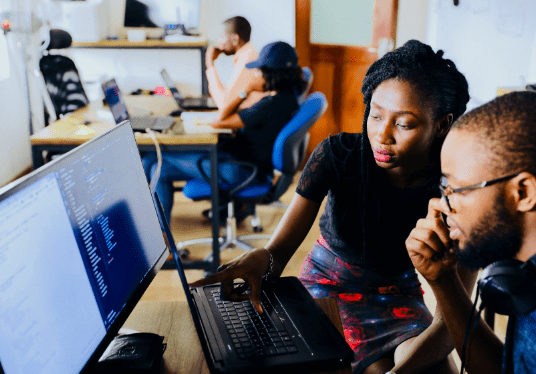 Careers
Join the software-driven, digital transformation movement. Browse openings and be a part of something great.
SIGN UP FOR PRESIDIO UPDATES
GLOBAL REACH.
LOCAL DELIVERY.
With offices and consultants around the globe, your next world-class solution is never far away.
Presidio Value is Everywhere
We have a strong track record of solving difficult and ambitious challenges for our customers.
Securely processing every tax return filed in the US
Broadcasting high-profile events like Presidential Debates, Olympics and the Super Bowl
Connecting 1 in 10 US college students in 500+ institutions
Supporting life-saving systems in 500+ hospitals
Synthesizing over 1 billion security events a month
All the benefits of scale, with a nimble, customer-centric approach.

Learn more about Presidio. Check out top facts and what sets us apart here:
Awards
We are proud to be recognized by partners, customers and industry insiders for our solutions.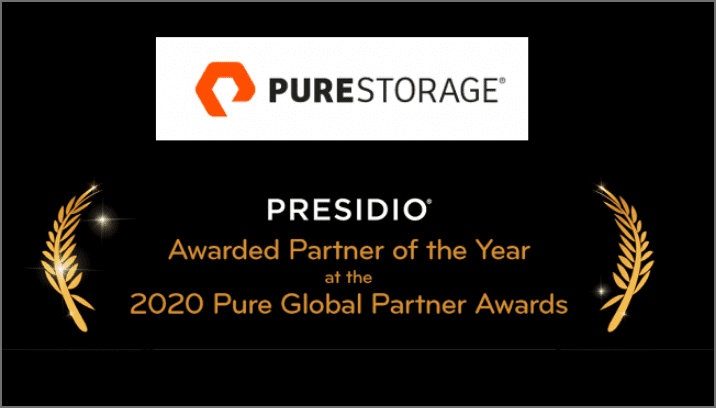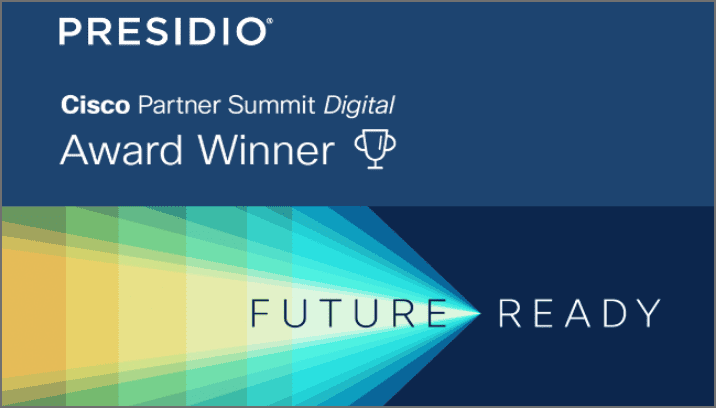 By The Numbers
Engineer to Account Manager Ratio
Interested in Connecting?
We want to hear
from you.