CAPTURE YOUR DIGITAL DESTINY
DIGITAL TRANSFORMATION IS NOT A PROJECT, IT'S AN ETHOS. THE NECESSARY PHASE-SHIFT THAT PROPELS YOUR DATA, YOUR APPLICATIONS AND YOUR INFRASTRUCTURE INTO WORLD-CLASS, INDUSTRY-LEADING POSITION.
Embracing digital is how you produce business outcomes at lightning disruptor speed, repeatedly, with revenue and brand-boosting impact. It's time to rethink what's possible in your business:
What if, instead of "cloud first" – you could actually get "cloud right" – allocating the right workloads on the right clouds, and finally realizing the oft-promised benefits of cost savings, agility and on-demand resources?
What if you could modernize your IT infrastructure faster to take advantage of the benefits of software-defined everything, with better connectivity and integration with the cloud?
What if you could enable a highly productive, highly efficient distributed workforce, at scale, with secure access for all?
What if you could leverage security as an accelerator rather than a prohibitor of business transformation?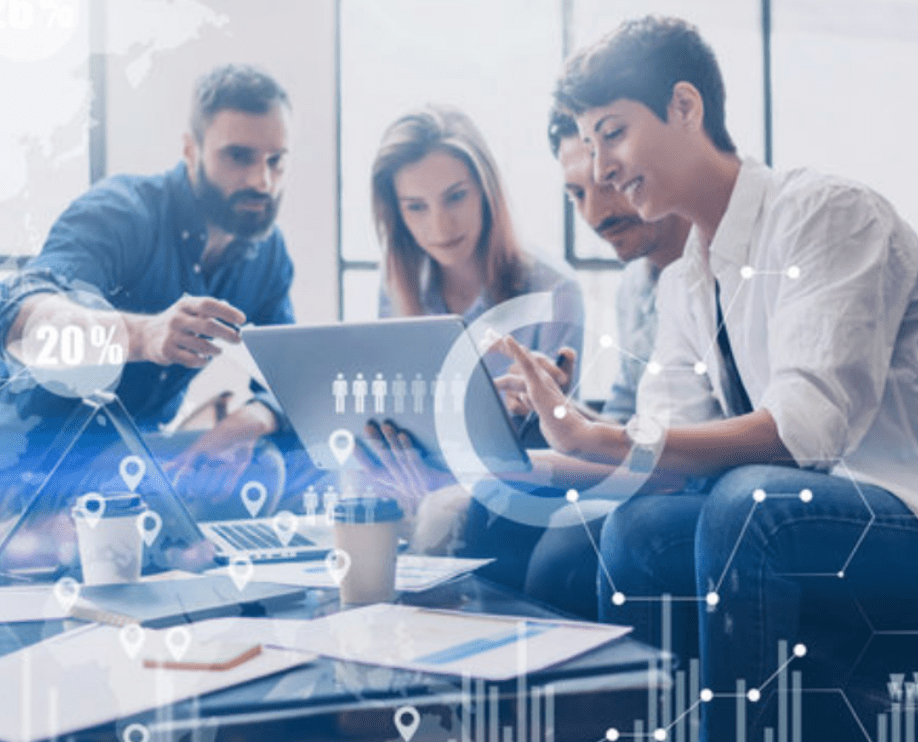 We are the global digital services and solutions provider you've been looking for, because we've invested the time, resources and sweat equity into our own digital transformation. Presidio customers enjoy the best of both worlds: flexible, future-proof solutions backed by decades of technology expertise and deep modern-day cloud engineering skills.
Enable the
future of work
at scale, with secure access
Modernize IT
infrastructure
faster, to take advantage of software-defined everything
Accelerate
Cloud & Digital
With a "Cloud Right" focus on data, applications, infrastructure
as an accelerator, versus a prohibitor of digital transformation
Transform to Digital. Execute on business strategy with the differentiated use of technology re-imagined through the art of the possible.
Modernize the Foundation. Ensure agile & scalable access to infrastructure orchestrated through software-defined policies connecting private | hybrid | public cloud to the edge.
Get Your Workforce Transformed
Redefine Work. Empower people to choose when, where, and how they want to work by securely delivering app & data access, optimized for hybrid collaboration.
Get Serious About
CyberSecurity
Secure Everything. Align the right strategy with the best policy to ensure confidentiality, integrity, and availability of digital assets to defend at the new perimeter.
Get Optimized with Managed Services
Refocus on business priorities by leveraging lifecycle services, Managed Services experts and state-of-the-art NOC & SOC capabilities for efficient IT operations and rapid threat detection and response.
Proven Impact
Ratio of engineers to sales consultants
middle market, enterprise and government customers
Why does our deep client roster consistently come back to us for more business transformations? Our industry-leading 3:1 ratio of technical experts to sales gives us credibility in all the areas that count: cloud, security, collaboration, IT infrastructure and networking, the critical connective foundation that ties it all together.
As a Presidio customer, you come to expect the ability to rapidly deploy new business capabilities leveraging turnkey solutions that we operate and maintain for you, so you can focus on growing your business. Take advantage of our global scale with local delivery of solutions custom-designed and deployed to fit your unique requirements.
Our Solutions in Action
Executive Briefing Center
TUNED IN TO THE VOICE
OF THE CUSTOMER
Our Executive Briefing Center (EBC) Program thrives on customized, interactive discussions, not one-way presentations. We provide a virtual environment where together we explore, learn and strategize in the context of your business goals and IT priorities. Our brightest subject matter experts turn vision into value in less than four hours.
In-demand topics include:
Digital Transformation
Cloud
Industry Trends
DevOps & Automation
Cybersecurity
Managed Services
Workforce Transformation
Modernize Infrastructure
GET IN TOUCH
Fill out this form to supercharge your digital transformation journey today.