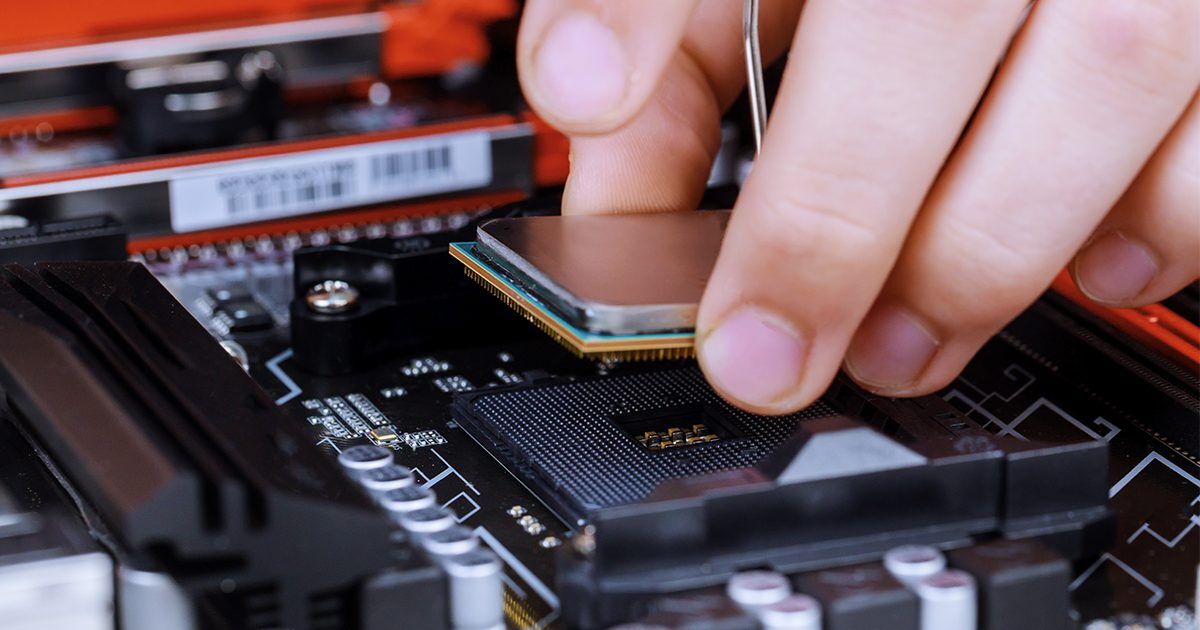 Intel has been in the news lately regarding the imminent launch of its 4th Generation Intel® Xeon® Scalable processors, featuring an all-new architecture, scheduled for later this year. As a longtime technology partner , Presidio has played a significant role in many of Intel's most important product releases , giving us unique insight into what's coming and how new innovations will translate into big customer advantages.
This latest future-focused generation of the Intel Xeon Scalable processor  family will continue the cycle of ever-greater speed, functionality and scalable performance – setting a new standard for cloud , enterprise, networking and storage services in a modular architecture that pushes the envelope with micro-architectural improvements including targeted optimizations for data center workloads.
Presidio would like to offer a preview of what's new in this soon-to-be-released CPU and how its advanced capabilities might be applied in tomorrow's customer solutions. Organizations should take these processor improvements into account as they consider an overall data center modernization  strategy.
Seven key processor advancements that will mean new customer capabilities
Do more with fewer, denser cores – Besides offering greater density for more powerful compute performance, this processor's core approach also introduces enhanced cost savings: if a single CPU in the server can do the work of two, customers can reduce core-based licensing costs by needing fewer CPUs while providing the same level of performance – essentially doing more with less.
Achieve higher clock speeds – Support for 8 channels of DDR5 memory will deliver faster load times for demanding applications and files while making more efficient use of existing resources.
Maximize memory speed – The imminent release of next-gen Intel® Optane™ persistent memory (PMem) 300 Series will coincide with the processor rollout, an example of how one product improvement drives innovation in other related technologies. Combining the 4th Gen Intel Xeon Scalable processor with updated Intel Optane PMem will deliver significant increases across a range of data center performance metrics and use cases. The improved PMem capabilities will be a boon for workloads that can take advantage of those faster memory speeds.
Speed access to peripherals – The new processor supports leading industry standards like PCIe Gen 5, which Presidio anticipates will offer advantages such as better access to network and cryptographic device cards on the motherboard, and RAID controllers that can process data faster into the CPU itself. We also believe this feature will be important for Intel® Smart NICs, as more computational power is offloaded onto the network card for cryptographic processes. The result could lead to a more decentralized, scalable system that reduces processing bottlenecks.
Future-proof interconnects – Compute Express Link (CXL) is a new protocol that runs over the PCIe bus to interconnect devices such as network adapters, SmartNICs or storage adapters to run at higher speeds. The inclusion of CXL support will be a new way to provide quicker access to high-bandwidth memory. This first generation of systems supporting CXL lays the groundwork for a future in which, for example, additional memory can be installed on a card instead of a bus for easier expandability. For Presidio, it represents a critical development for blade servers, which presently have storage blades, but in the future may also include GPU or memory blades for a disaggregated solution.
Optimize data streaming – Intel® Data Streaming Accelerator (Intel® DSA), a new engine built into the platform, is ideal for analytics, Splunk, high-performance storage and other data-intensive applications. Intel DSA reflects the importance of analytics, Presidio can envision such uses as cyber-resiliency, helping organizations to scan for, and mitigate, threats in real time before they can initiate harmful attacks or incursions.
Accelerate CPU performance – Built-in Intel® Quick Assist Technology (Intel® QAT) offloads packet processing to free the CPU for other workloads. Previously Intel QAT was its own separate add-on card, but now it's an integral part of the chipset and moved closer to the CPU, streamlining optimization. Intel QAT achieves up to 400Gbps of symmetric crypto and up to 160Gbps each of simultaneous compression and de-compression.
Presidio can help you plan for tomorrow's processor advancements
The innovations built into the 4th Gen Intel Xeon Scalable processor are just a hint of the next wave of feature improvements to serve future data center use cases in high-performance computing, AI, analytics and more – moving memory ever-faster and accelerating apps as needed, all while delivering better price-performance per watt.
Presidio is closely following this latest product release and its possibilities for organizations looking to modernize, optimize and consolidate. Contact us  to speak with our engineers and solution architects about leveraging 4th Gen Intel Xeon Scalable processors in your own data center transformation.