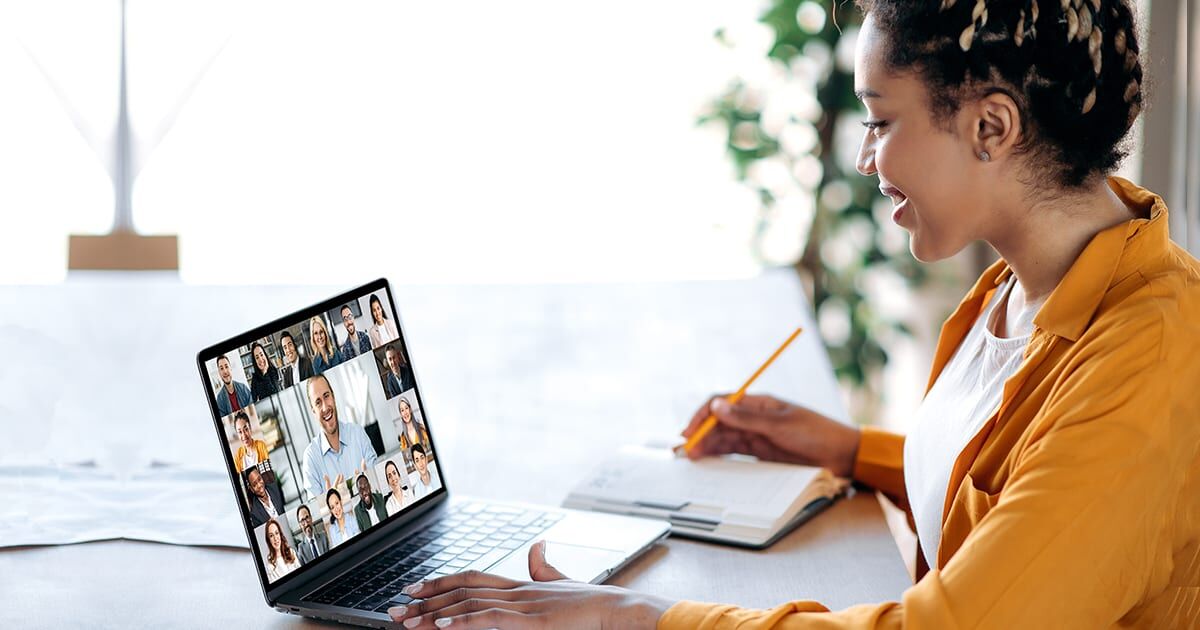 Many companies are migrating to the cloud, but they have to navigate various complexities and avoid a few "gotchas" along the way.
The "work from anywhere" trend accelerated by the pandemic last year has become the new norm for many businesses, and it's leading to an explosion of cloud adoption. Analysts estimate that 90% of enterprise customers are looking to the cloud for calling and other unified communications (UC) infrastructure.
There are undeniable benefits of migrating calling and collaboration to the cloud, but you're missing out if you're not integrating these solutions and other business apps. Consider the following example: A collaboration team works in the same document via a file-sharing application, and they want to update other contributors. The app sends notices via email and connects with calling, messaging and meeting apps from three vendors. Each contributor is forced into an endless cycle of context switching between three or more applications while actively collaborating on the project. Sadly, this is the norm for many companies.
Research shows that context switching between multiple tasks can reduce productivity by up to 40%, depending on the number and complexity of the tasks and the frequency of switching. When you multiply that productivity loss across your workforce, it becomes apparent why integrating your cloud applications is a must.
The Reality of Cloud Complexity
Moving phone numbers to the cloud is straightforward. Still, everything else that makes up a phone system — incoming call flows, outbound dial plans, group calling/ring configurations, executive/assistant arrangements, multiline call appearances and business-critical application integrations — can be complex.
Additional complexities include dealing with:
Third-party applications and business system integrations
Geographically dispersed organizations with multiple PSTN partners
Compliance and security constraints
All cloud providers make blanket promises of uptime, security and constant innovation. These promises are easy to make but difficult to keep. That's where Cisco has done an excellent job of understanding these challenges and creating solutions to mitigate them. Here are a few specific examples:
Webex Calling—With cloud delivery from a series of geo-redundant data centers in seven countries, operated by experienced Tier 4 operators, Webex Calling delivers a multi-tenant cloud service that's more reliable, scalable, and secure than any on-premises option. And with a cloud service that counts release cycles in weeks rather than years, Webex Calling is always up to date, delivering a more intelligent user experience.
One of the most significant advantages of this offering is the flexibility it offers customers looking to transition to the cloud in phases rather than all at once. Customers can move any site or group of users to the cloud while maintaining a common network dial plan and directory access for users across all cloud and on-premises PBX sites.
Cisco UCM Cloud Migration Assistant—This tool provides the ability to simplify and automate on-premises UCM system migrations to UCM Cloud. The Migration Assistant can automatically extract users, calling features, and system settings and replicate them in UCM Cloud. It's also powerful enough so you can customize the migration and transform the information into a new optimized cloud configuration. The Migration Assistant provides flexibility for you to schedule and migrate users on a site-by-site basis and performs synthetic call testing to validate that sites and users are correctly configured and all features are working properly.
Cisco Collaboration Flex Plan—This plan offers the ultimate license flexibility to move calling and meeting workloads from on-premises to the cloud under one subscription. One agreement covers software, entitlements and technical support for cloud-based and on-premises services.
Webex Control Hub—This offering gives IT admins a single portal to manage Cisco collaboration workloads like calling, messaging and meetings. Control Hub provides visibility into on-premises Cisco Unified Communications Manager and Cisco cloud calling environments, making migration progress easy to track. Webex Control Hub also offers detailed analytics and reporting metrics, giving admins critical system information before, during and after cloud calling migrations.
What Cloud Collaboration Should Look Like
Unlike the disruptive and disjointed collaboration scenario described earlier, Cisco provides a seamless experience. When using Cisco Webex with a Cisco cloud calling solution, for example, you can add documents to a space or connect the space to the file stored within a shared storage location, with all contributors as members of the space. Every time an edit or comment in the source document needs attention, the members or specific parties are notified in Webex. The document can be opened directly from the notification, and, more importantly, the parties can connect live via video, right there in the Webex space and resolve any issues together.
Closing Cloud Thoughts
The collaboration scenario described above may sound simple, but that's precisely what collaboration can be — and should be. If you're ready to begin the transition of your calling or collaboration to the cloud, Presidio can help you get there on your timeline with exceptional quality and proven performance. Suppose cloud collaboration is not in your immediate future. In that case, we can help you implement the best on-premises UC solution to give your business a competitive edge while preparing you for a future cloud transition.
The journey to the collaboration cloud should be exciting for all the right reasons. With Cisco cloud solutions, you have clear visibility into your final destination, teamed up with Cisco and Presidio, who will help you navigate your transition to the cloud successfully.