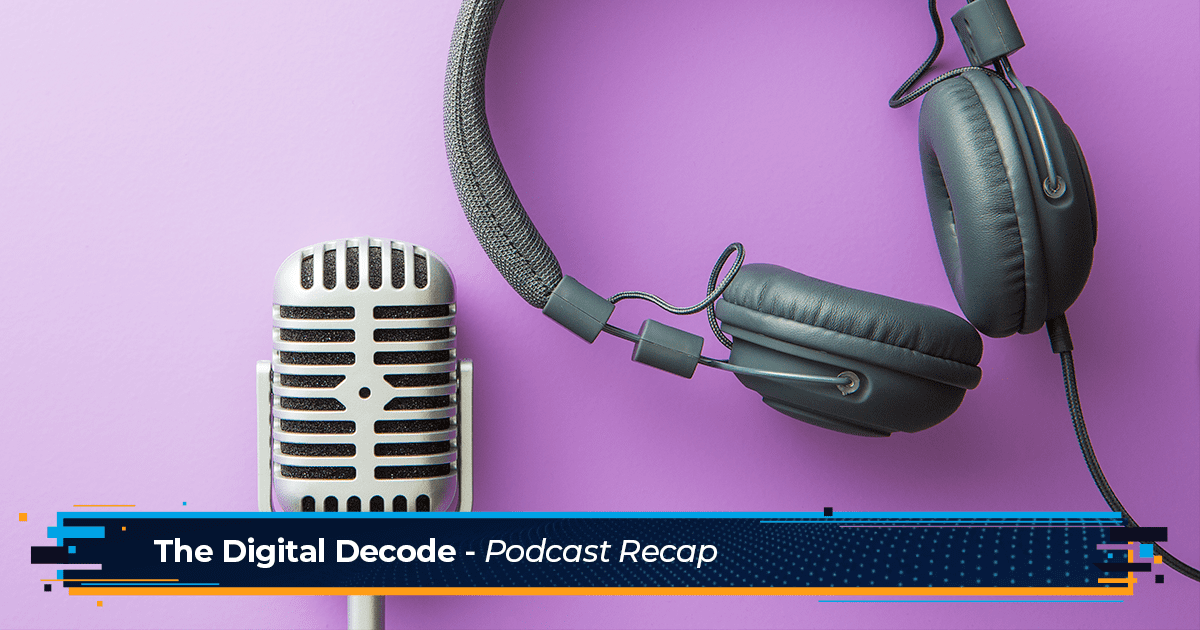 To keep up with the exponential growth of technology, companies must build a foundation of flexibility to prepare for existing and new challenges. This is particularly true regarding the quickly-expanding adaptation of multi-cloud technology for business use. While the necessity of this foundational construction is widely accepted, achieving optimal security and function with the development of flexible systems and processes is easier said than done.
Presidio's 2022 Inaugural Cloud Transformation Benchmark Report included a survey of over 1,000 businesses, diverse in size and industry and reveals the many strengths, weaknesses, and hopes for companies regarding cloud technology.
David Angradi, VP of Sales, Digital Business Solutions & Services at Presidio, joins Rob Kim and shares his insight into how data technology has shifted in the last few years and his predictions for how that might affect the near future.
We discuss the major takeaways from the 2022 Inaugural Cloud Transformation Benchmark Report and what they mean for the future of your business.
Cloud transformation, shared values and struggles
As digital transformation continues full-steam ahead, there is a growing shift in cloud usage and demand. In addition, shifting work modes, growing reliance on cloud computing, and an ever-changing cyber security environment have increased demands for investment and process development for businesses of all sizes.
The Cloud Transformation Benchmark Report gave insights into how businesses adapt, what they recognize needs to be, and how they plan to address them. David highlights some results that revealed shared values and struggles between organizations.
The untapped resource called data 
In business and beyond, data is a goldmine. It provides insight into any potential question, ultimately guiding transformation, development, and change that could lead your business to ultimate success.
According to David, "At the heart of any transformation is data. The best way to connect with a customer base is to understand your customer."
Unfortunately, an overwhelming majority of businesses were found to have difficulty accessing and analyzing the data that could be the key to their success.
Data exists in silos, spread far and wide. But according to this report, businesses are currently struggling to access the data they need. As a result, developing systems and services that allow for the correct data to be mined will need to be a focus in the coming years. 
A gap in skillset with exponentially growing demand
Another key finding of the Cloud Transformation Benchmark Report is tied closely to an increasingly relevant gap in skillset. 
Businesses are aware that they need to utilize emerging technologies, including cloud and multi-cloud systems. However, less than one in five businesses were confident that their teams are skilled-up enough to use these technologies effectively.
There is no existing problem in recognizing the importance of cloud transformation. Rather, a gap in necessary skills has only continued to grow. 
Why businesses are increasingly focusing on automation
In addition to an existing skillset gap, the war for talent rages on regarding attracting and retaining talent. Companies do not have as many employees as they used to in terms of automation and technology skills. Therefore, they are attempting to focus on increasing their automation.
Businesses want to automate all that they can to cover gaps in employment and positions, but they "struggle to attract and retain the talent necessary to implement and maintain those systems," according to David. 
Security: A top challenge with no map for execution
The report also revealed that half of all businesses ranked security as their number one concern. Technology has enabled many amazing systems, processes, and services in business, but it has also expanded the available attack surface.
David emphasizes that businesses agree on the importance of security but aren't sure how to attack it. He says, "Security and cloud must be tackled in parallel, and businesses agree. They just don't know how to execute."
Growing security risks with remote and flexible work
The idea and focus on security was a significant topic throughout the report. Many findings were related to the major shift from in-office work to remote and flexible strategies. While increased flexibility has enabled work to be done in ways like never before, it's also led to an increase in security concerns.
The report revealed some alarming facts. First, 85% of CISOs overlooked cybersecurity to enable remote working capabilities quickly. With the adoption of many technologies quickly, security leadership could not assess security risks thoroughly across all avenues, ultimately utilizing apps, technologies, and systems that were not developed with optimal security.
In part, this led to a substantial increase in breaches. While 94% of the businesses breached could get their data returned, over half paid ransoms. Of those who paid ransoms, 80% were breached again, leading to an incredible financial loss.
Needless to say, organizations now have a shared focus on cybersecurity, especially as they continue to adopt flexible and remote working practices. 
As the utilization of cloud systems continues to grow, these insights can be used to support organizations and close the gaps that have led to loss and frustration over the past year.
Click here to listen to this interview and many more like it. Or subscribe on Apple Podcasts, Spotify, or our website or search for The Digital Decode in your favorite podcast player.