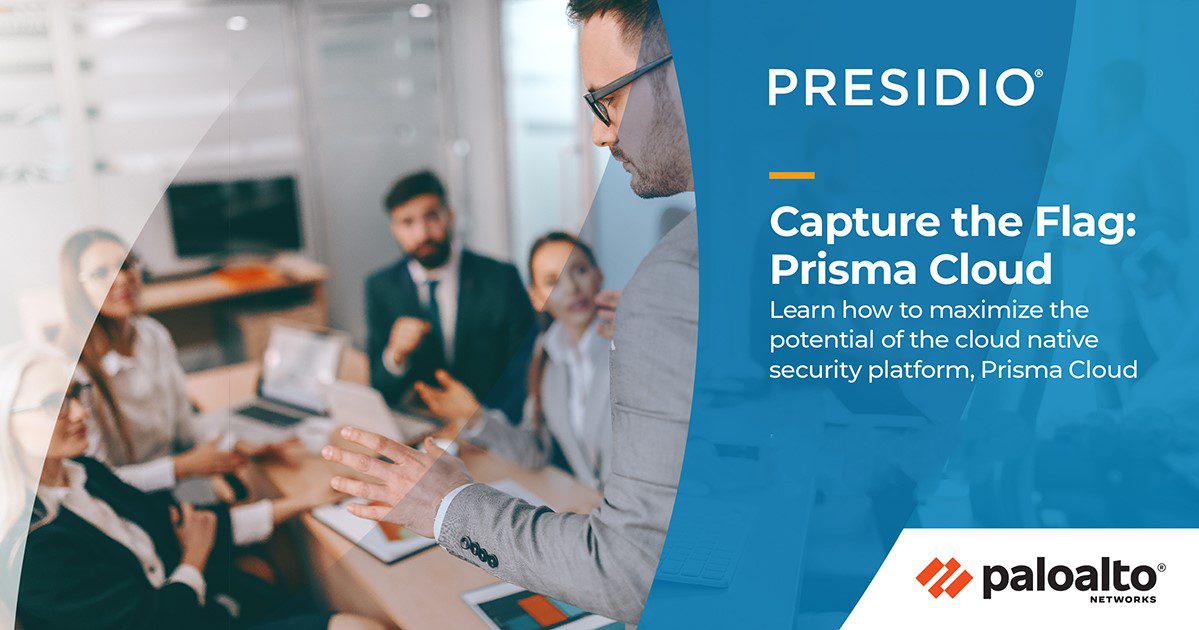 Presidio and Palo Alto Networks: Prisma Cloud Capture the Flag
42
42 people viewed this event.
Gear up for a 90-minute mission that's crucial to protect your digital fortress: fortifying your cloud infrastructure. We're on the hunt to uncover security gaps and misconfigurations within the cloud environment.
Join us to unlock the full power of Prisma Cloud, Palo Alto Networks' cutting-edge cloud-native security platform. Discover how to:
·        Seamlessly embed security into every phase of your app's lifecycle.
·        Pinpoint and prioritize risks across diverse environments – safeguarding your applications and data.
·        Capture and analyze forensic data.
With Prisma Cloud, you will gain visibility into your cloud infrastructure. Revel in the peace of mind that comes with comprehensive security coverage across public and multi-cloud environments that protects your infrastructure, entitlements, and data with trusted support.
Product experts will be on hand for questions and able to provide examples, best practices and industry insights.