WHY TAKE A HANDOUT WHEN YOU CAN DOWNLOAD IT?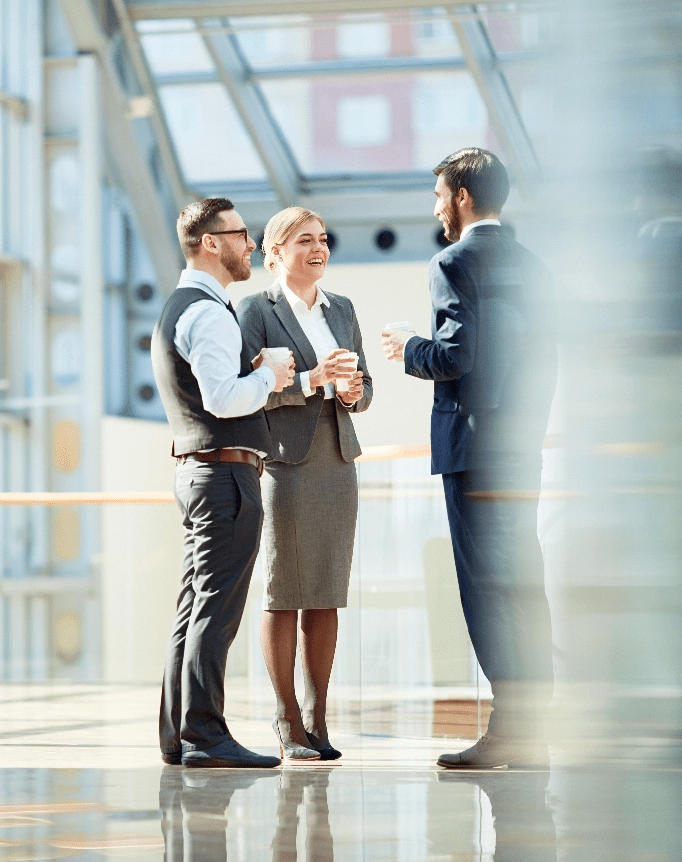 We get it, everyone else had a handout that you could immediately shove into a bag and forget about, and we didn't. But you stopped by our booth at Ignite to chat with the Presidio team for a good reason:
Presidio has one of the most technical teams in the Palo Alto Networks NextWave partner community.
The comprehensive solutions and benefits that exist because of the Presidio and Palo Alto partnership.
Cyber security is one of the biggest challenges facing any organization today, and Presidio's expertise in ZTNA, SASE, Prisma Cloud and Cortex help you protect your business assets to ensure each day is safer and more secure than the one before.
All of the above.
LEARN MORE ABOUT THE PRESIDIO
AND PALO ALTO PARTNERSHIP.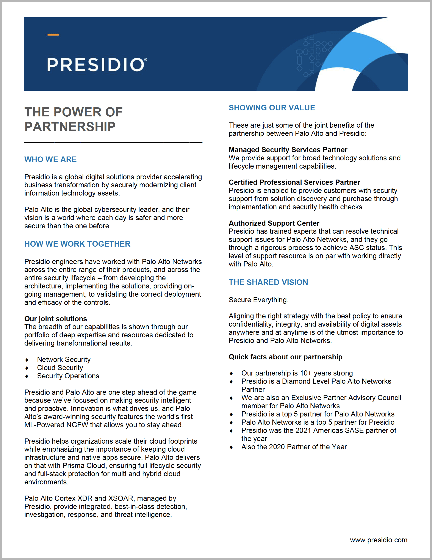 PRESIDIO IS A GLOBAL DIGITAL SOLUTIONS PROVIDER ACCELERATING BUSINESS TRANSFORMATION BY SECURELY MODERNIZING CLIENT INFORMATION TECHNOLOGY ASSETS.
Please fill out the form below or contact us on social media.