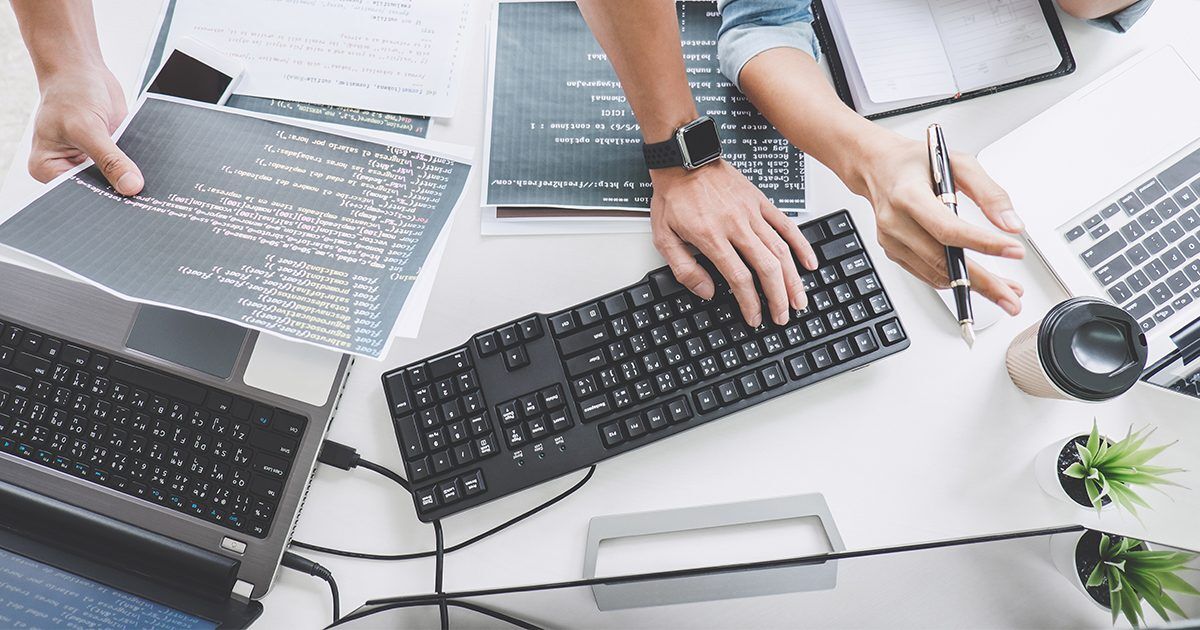 Spring Cleaning on Technology Debt
A couple of years ago, our family moved to a new home. To no surprise, the simple act of having to pack up belongings and move them to the new house forced us to get rid of all the junk. Two years later, we have accumulated a lot more junk in our house, yet the annual process of purging has not yielded nearly as much clean-up as that single move. This is the essence of "Move to Improve" – the rationalization method that accelerated during COVID.
For many organizations that were paralyzed and as an effect had not modernized their virtual environments, a simple move to the cloud via VMC allowed a quick way to get out of the technology debt that accumulated over the course of years. Without the lingering technical baggage, the move to modernize workloads to cloud-native became much easier. Moving and then improving helped accelerate digital initiatives like workload portability (deploying Kubernetes and container strategies) as well as OS and DB migrations to Linux and RDS, respectively.
Infrastructure teams saw their overall ability to scale environments increase – and quickly. They could manage more and work less to complete simple admin tasks – including upgrades and patching – understanding how cloud benefits led to working more proactively with the app/data counterparts to modernize.  
For the Line-of-Business application owners (who initiate most of the investment for implementing new digital technology), there has been a growing appreciation for the operational and cost aspects of the production deployment and how legacy workloads are affecting the organization's ability to move forward and scale. Now more than ever, IT and the business are meeting in the middle.
Meeting in the Middle:
Heads of IT are getting more serious about modernizing legacy environments than ever before. They now see the value in "digital."
LOB realizes the importance of operationalizing platform and infrastructure to gain better visibility and cost control around the digital technologies they deploy. They better understand the ramifications of "shadow IT."
How am I going to pay for that?
It's not the technical limitations that have restricted some organizations to adopt cloud and more digital technologies – especially as the industry shifts to a subscription model (XaaS from major HW vendors are proof). It's much more about how organizations plan to fund it as current financial regulations are limited in options for those that are averse to non-capitalized cost structures.
However, with the more rapid adoption of cloud services through the pandemic – and across all industries and verticals – the priority to contain cost and derive a financial model that works best for the organization has become increasingly crucial.
Some prefer CAPEX options over OPEX, and others vice-versa.
Similarly, some like to pay upfront while funds are on-hand, versus others looking for more consistency with a payment plan structure over a year or agreed term.
This is where we need legislation to come up to speed. While there have been changes to FASB and IFRS rules to accommodate specific subscription deployments for a more CAPEX- friendly model, more needs to be done.
There hasn't been a more exciting time to be involved in technology.  The lessons from the pandemic have only confirmed what we already knew – technology is a key component in solving our major challenges. Moreover, organizations are looking for technology advisors more than task-specialists, as these transformations are comprehensive and complex – experience is key to building confidence. But it's all wasted if someone breaches our walls.
Don't forget to lock the doors.
As a final focus area, the technology initiatives discussed would be-for-not without a solid strategy and execution plan around security. As to what to secure, that's more evident than ever – you HAVE TO SECURE EVERYTHING. The reality is that the new perimeter is not the data center; it's the user.
More importantly, it's not about focusing on being 100% breach-proof – because if someone wants to get in, they will. And while the policy, options, toolsets, and platforms are plentiful, it is important to simply be mindful of these key actions:
Identify internal and external threats AS QUICKLY AS POSSIBLE.
Isolate threat to PREVENT FURTHER INTRUSION.
Remediate the threat while MAINTAINING/RESTORING service availability AS QUICKLY AS POSSIBLE.
The focus areas differ slightly as we dive further in detail to the corresponding IT assets: DATA, APPS, INFRASTRUCTURE:
Confidentiality: How can we secure data to be accessed only by authorized users flexibly while preventing any potential data loss?
Integrity: How can we confirm that the workloads users interact with have not been tampered? How can we prevent tamper in the first place?
Availability: How can we quickly identify and isolate threats so that we can maintain service availability to apps and data as resiliently as possible?
So that's where we @Presidio are focusing our efforts – our TOP 5 IT THEMES for 2022 Post COVID:
Remote is here to stay – how do we prioritize its best use
Spring cleaning on technology debt– get rid of technical "baggage" to modernize faster
Technology as a business partner– differentiated use of technology leads to competitive advantage
Don't forget to lock the doors– secure everything, at every phase, across all IT assets
Good talent is hard to find– augment skills gaps with XaaS and ITO options
Looking forward to sharing more IT topics in our next month's post!
If you would like to learn or discuss any of the topics covered in this post in more detail, please reach out.I can also be found on LinkedIn or Twitter.
NOTE: This is the final part of this blog post series.  If you missed any of the previous parts, please access them by clicking on the following: part 1, part 2, and part 3.
Click here to download the entire Top 5 IT Themes for 2022 in a Post COVID World blog series