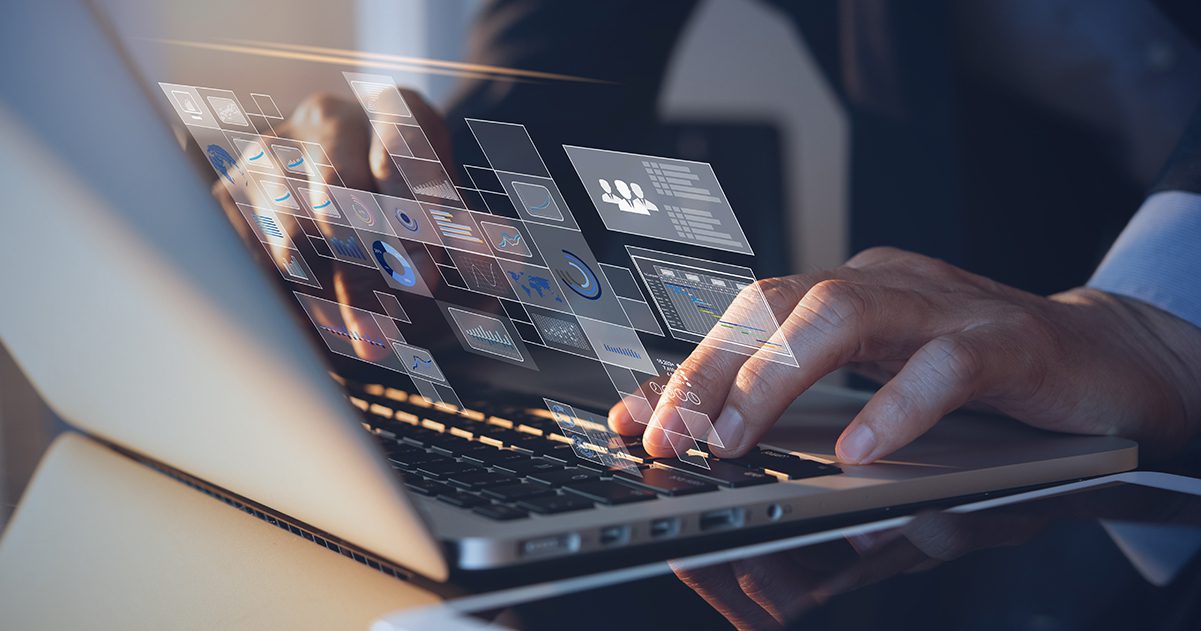 NOTE: This is part 2 of 4.  If you missed Part 1, feel free to click here for access.
In part 1 of this blog, we focused on client survey research and industry analysis to explore the changing technology approaches to IT modernization.
Traditional IT approaches are too complicated, require too much upfront information, take too long to design and deploy. They also lack intuitiveness, requiring a learning curve for the end-user to adopt and become proficient. Consumerism stresses traditional IT approaches.
There is a reason why new technology approaches bear names like LEAN, Agile, Kanban, sprints, and the like – it's about SPEED.
They create more operational complexity, as they are typically not adopting more immutable approaches in deploying technology, which increases the need for traditional ITO support, all of which culminates in the most barren of all resources – modern IT talent.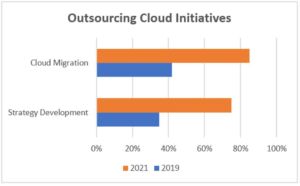 Source: Gartner – "Forecast Analysis: Cloud Consulting and Implementation Services, Worldwide," G00465495
The ability to hire, invest in, and retain top-level IT talent has become a leading concern in predicting successful outcomes of planned digital/cloud initiatives.
In 2021, 85% of large enterprises surveyed now plan to turn to outside partners to provide cloud migration services, up 43% from 2019.
Similarly, 75% of respondents plan to outsource their strategy development efforts, up 40% from 2019.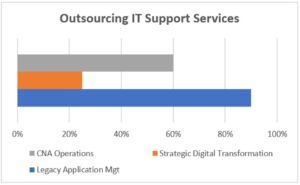 Source: Gartner – "Forecast Analysis: Cloud Managed Services, Worldwide," G00465494
We see the same trend when reviewing operational support needs – including ongoing enhancement and support for workloads on both ends of the spectrum.
90% of Legacy application management will be outsourced to an MSP by 2024.
60% of Cloud Native workload management will be outsourced to an MSP by 2024.
25% of On-demand strategic resourcing will be contracted thru XaaS models by 2024
NONE OF THIS IS NEW.
While the pandemic significantly impacted global economies and essentially "Stopped the world from spinning," it had the opposite effect on technology investment.
In fact, 73% of clients surveyed either increased or kept IT spending the same while increasing the number of IT initiatives they executed, albeit more focused on key areas like workforce transformation. Further, given the speed at which these initiatives were requested, organizations were FORCED to look outside the 4 walls to value consultancies that could fulfill task-level duties and for more senior architect roles that typically were kept internal, as evidenced above.
As much as we talk about CHANGE and TRANSFORMATION, it took a major change event to force the hand to modernize – because ultimately, technology investments provided the means for businesses to continue and thrive.
Just as shifting movie premieres from theaters to online streaming services can only be done through technology, so too across all industries:
In healthcare, a drastic increase in telemedicine for remote diagnosis and initial patient screening, as well as collaborative physician consultation done remotely.
In retail, a huge increase in e-commerce and the use of data analytics for dynamic pricing, inventory management/optimization, and supplier cost negotiations.
In finance, a big influx in remote banking and data analytics to drive more LTV by using the customer data combined with external data sources to provide custom service bundles as well as automating portfolio management to shrink operational costs and improve returns for clients.
In judicial sectors, deployment of remote technologies to allow the courts to continue to function, including the intelligent use of data (GPS, external sources, etc.) to ensure compliance.
In biotech, the use of AI and GPU-based data processing to increase the precision of insights for developing vaccines – fundamentally shrinking the time that future vaccines/cures will be released to ensure public safety.
In utilities, the use of edge-based data (SCADA, IOT, IT/OT, etc.) and AI to improve energy services as the increase in remote workforce dynamically changed the demand for how key utilities needed to be distributed.
In logistics and transport, innovations in edge technologies and efforts to modernize distributed warehouses allowed for personalized inventory optimization, allowing quicker speed to delivery and optimizing driver routes to realize cost savings on fuel and improving driver safety and health.
NOTE: All of the above are just a small sample of various projects and initiatives that we @Presidio were so fortunate in collaborating with our clients, and based on our recent investments in data, app, and security resources, how we plan to continue to accelerate our clients' initiatives in the future. We will feature these success stories in future episodes of our Presidio Podcast, Digital Decode.
The impact of the pandemic didn't bypass the HW manufacturers. Quarantine restrictions reduced the output of key low-level parts that go into manufacturing infrastructure resources – compute, storage, networking. And with delayed ship times, lack of inventory, and cost increases, clients were forced to turn to cloud services to address resourcing needs.
In Part 3 of this blog, we will dive deeper into how organizations – in all verticals and sectors – dealt with the lack of available infrastructure resources and how it fundamentally changed the approach to rationalizing workloads to the cloud. Stay tuned!
If you would like to learn or discuss any of the topics covered in this post in more detail, please reach out.I can also be found on LinkedIn or Twitter.