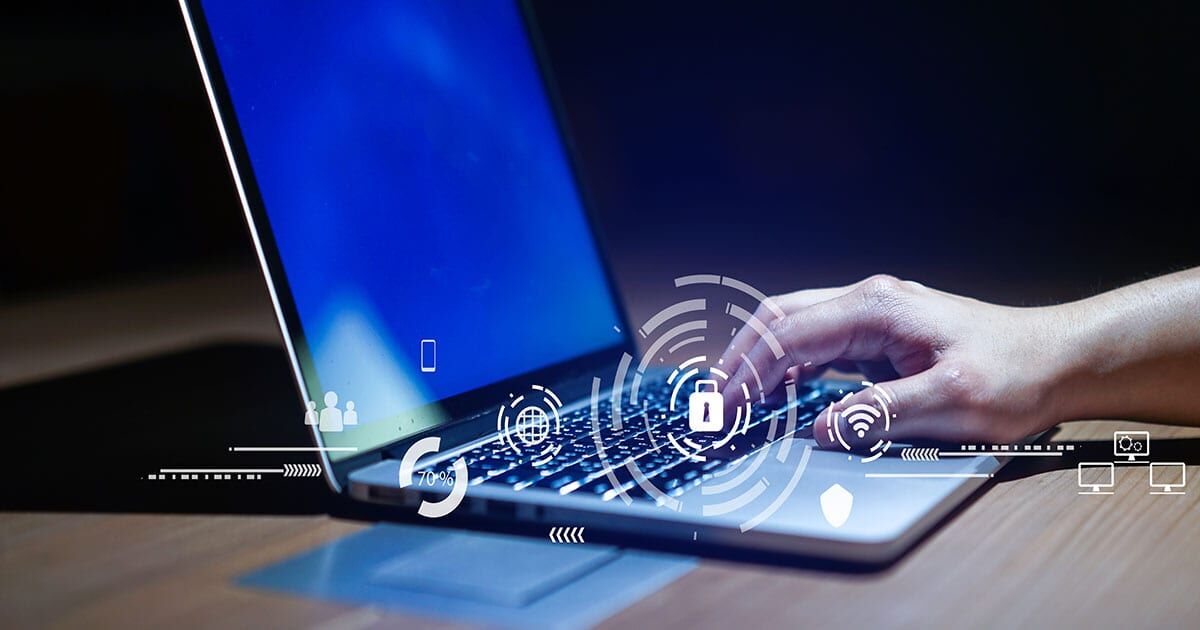 Whether we like it or not, the way we work and where we work has fundamentally influenced our collective perspective. The pandemic forced organizations to quickly update and implement business resiliency plans or scramble to develop and execute plans to support remote work and education potentially mortgaging data security in the process. The pandemic continues to force organizations to revisit long-standing beliefs and attitudes about and toward remote work and education.  As a result, while most knowledge or service-based organizations learned that they are more productive than ever, they are also very vulnerable because traditional approaches to securing remote devices and access to sensitive data simply did not travel well. The cybersecurity industry responded quickly and, in many cases, was well-positioned to support a transition to remote work. The industry foresaw an increased need to secure and manage remote devices as well as access to sensitive data from those devices, but the pandemic expedited and magnified the use case.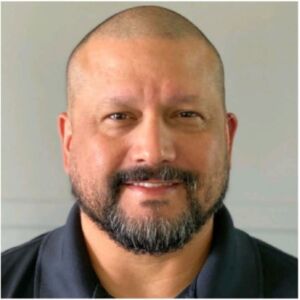 To assist current and prospective clients with these and other security and secure compliance challenges, we are pleased to welcome Manny Landron who recently joined Presidio as a cybersecurity consultant and trusted advisor. He is the former CISO at IAT Insurance Group and led the cloud and product security team at Citrix ShareFile, a magic quadrant leading content collaboration platform. He has extensive greenfield, traditional on-premises, cloud infrastructure, and SaaS product security experience within the federal and private sector. Manny is focused on pragmatic technical risk management, cost-effective security architecture and design, data-driven vulnerability and threat management as well as proactive network and endpoint security prevention, detection, and response. Manny retired from the North Carolina Army National Guard as a Major with 23 years of service.
"The addition of Manny to the team comes at an exciting time for Presidio," says Andy Olson, Engineering VP, Cybersecurity Solutions at Presidio, "His expertise will be integral to our clients as we continue with the strong investment and rapid customer adoption of our innovative managed detection and response services".
We recently spoke with Manny to learn more about his decision to join the Presidio team, the most pressing security concerns of security leaders, and how his experience will best serve our customers' needs.
What was it about the Presidio Security team that convinced you to make the transition to our team? What interested you the most about the Cybersecurity Consultant role at Presidio?
ML: I personally know the cybersecurity practice lead that I directly support. I value and trust his opinion about Presidio's trajectory, its people, and its culture. I was further convinced that Presidio was a great fit because everyone I interviewed with was incredibly passionate, innovative, and competent. There is a customer focus here that is unique among technology service providers and it was very important to me that I team up with a firm that takes a long-term, strategic approach with its relationships. I also admire that Presidio is innovatively growing capability organically as well as through strategic acquisitions. For example, Presidio built its own thoughtfully designed and incredibly effective Managed Detection and Response (MDR) offering that will certainly challenge incumbents.
What's top of mind for security leaders right now? How is Presidio prepared to help solve this problem?
ML: Many security leaders are concerned with whether they can or have built a risk-based cybersecurity program and adequately resourced a team that can defend against current and emerging threats as well as satisfy secure compliance requirements, some of which add little to no value in defending threats that may result in data loss. However, many security leaders are also concerned with how they can foster symbiotic relationships with their peers in technology infrastructure and application delivery as they seek to support tactical and strategic business objectives and to keep a largely remote workforce secure and productive. Presidio is positioning itself as an empathetic and strategic advisor willing to take the long view with its current and prospective clients to help bring to bear the technology and services at a level of quality that clients want but don't often experience.
What can we expect from the future of cybersecurity in 2021 and beyond?
ML: A distributed workforce coupled with the increasingly complex nature of recent and future security incidents including those initiated by strategically placed insiders (SPIs) and on hardware/software supply chains will force entities with anything to protect, to double down on their capability to effectively detect and automatically respond to incidents in progress to prevent the unauthorized removal of nonpublic information from their environments. Legitimately employed insiders motivated by financial and/or political gain will leisurely siphon off proprietary intellectual property and monetizable customer data. As a result, knowledge-based economies will experience a slow but deliberate exhaustion of their capability to innovate and compete on the world stage. Information theft will essentially create parity among nations. Additionally, tactics, techniques, and procedures employed by bad actors will change with such velocity that certain organizations will find themselves in a position that they are unable to defend against.  They will find it increasingly challenging to recruit and retain the capable talent required to defend against innovative threats. Technology and cybersecurity service providers and product vendors will concentrate skilled talent increasing competition for human capital. Entities unable or unwilling to adequately invest in cybersecurity will co-source those activities or simply go without. For organizations in certain verticals, security will ultimately become undifferentiated heavy lifting.
How does your experience as a CISO benefit our Presidio customers?
ML: Over the course of my career, I've purposefully exposed myself to challenging situations by assuming roles with very demanding responsibilities. Over the years I learned from my mentors at IAT Insurance Group and Citrix Systems to think and align strategically with peers in technology and business functional areas. I developed a holistic approach valuing the availability of technology and technology services, key processes such as change management, and the productive end-user experience as much as I value security and secure compliance. Additionally, I've learned to focus on second and third-order consequences of decisions in addition to immediate results. I bring to bear my experience and perspective to discussions with security leaders at all levels of an organization. Clients who take me up on strategic planning discussions that include technical whiteboarding exercises are in for a treat. I will challenge the way you think that you and your teams fit within your organization and the degree to which you think you support your organization's business objectives, tactically and strategically.
Presidio Managed Detection and Response (Presidio MDR+)
The Presidio team is equipped with the knowledge and training to tackle threats on behalf of their customers. At Presidio, we understand the 'Human Element'. Not everything can be automated, or re-factored, or transformed, and even when it can there's still a need for skilled people; you cannot remove the human from security response completely. A well-managed service will help through detection, but also in terms of approved automated actions to prevent the proliferation of attacks ('managed detection and response'). These capabilities must grow from just advanced endpoint security to the integration of network, cloud, and endpoint security controls. These capabilities must be supported by well-architected automated processes.
To that end, Presidio thoughtfully designed and carefully resourced a proactive and comprehensive approach to prevent, detect, and respond to known and emerging cybersecurity threats. Presidio's MDR+ relies on a carefully curated ecosystem of tools and processes as well as automation to decrease Mean Time to Detect and Mean Time to Respond to security events 24x7x365. Presidio's MDR+ offering employs its deep and experiential security expertise to ensure the right coverage and constantly evolves to address the emerging threat landscape and help you effectively manage cybersecurity risk.