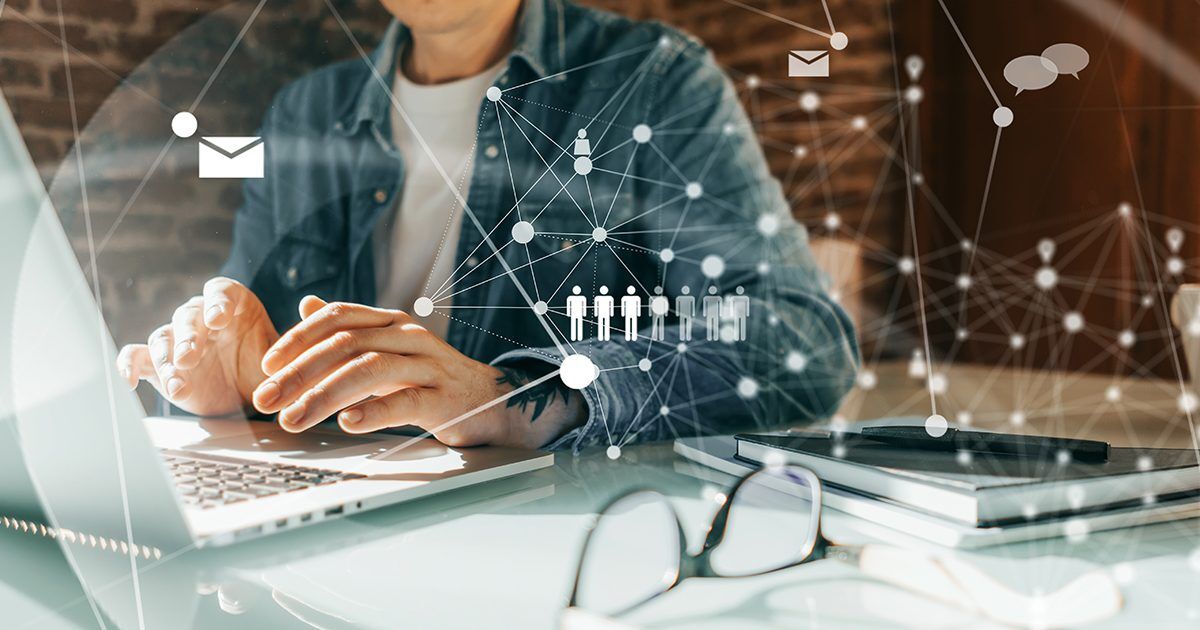 The work-from-anywhere trend has become the new normal, and new networking technologies and methodologies are needed to sustain it.
After 16-plus months of dealing with the pandemic, more than half of Americans want to continue working remotely, and two-thirds of companies may render their work-from-home (WFH) policies permanent, according to research from IBM. Many customers and prospects also are looking to equip their workforces with technology solutions that enable more flexible work arrangements, such as hoteling, where workers dynamically schedule their use of office workspaces, computers and conferencing systems. As a result, the modern workplace is becoming a hybrid environment where work is no longer defined as a place one goes, but rather it's about the activities one does.
Making the transition to a more modern, flexible workplace requires more than merely "going to the cloud." Several challenges and business changes must be considered to ensure work productivity—and security—follow employees to their new work environments.
Here are three critical technologies and business process changes that make WFH productive, secure and affordable:
SD-WAN. With more companies shifting to cloud-based applications, legacy wide area networks (WANs) are often unable to provide the required levels of service companies need to support multiple locations, especially at remote offices. The answer: software-defined WAN (SD-WAN) technologies. SW-WAN evolved from MPLS (multiprotocol label switching), which powered private connectivity for more than 20 years. SD-WAN is like a software extraction of MPLS technology. It allows businesses to build lower-cost WANs using broadband resources and improve the speed and efficiency of moving data to the cloud and other off-site locations. According to a study from ZK Research, the average savings from moving to an SD-WAN is $8,820 per month.

An SD-WAN deployment can include existing routers and switches or virtualized customer premises equipment (vCPE), all running the software that handles policy, security, networking functions and other management tools, depending on vendor and customer configuration.

Cisco offers two SD-WAN solutions—Cisco SD-WAN powered by Viptela, for organizations looking to extend intent-based networking across the branch, WAN and cloud. They also have Cisco SD-WAN powered by Meraki, which is designed for lean IT teams. Meraki MX appliances create a framework for Cisco SD-WAN powered by Meraki by securely auto-provisioning IPsec VPN tunnels between sites. The Meraki dashboard automatically negotiates VPN routes, authentication and encryption protocols and key exchange for all Meraki MX appliances to create hub-and-spoke or mesh VPN topologies.

Wi-Fi 6. Coinciding with the digital transformation and work-from-anywhere trend is companies adopting higher-bandwidth applications like videoconferencing and augmented reality solutions. The consequence of this trend is the need for more robust wireless network technologies. Networks also need to support more devices, such as those connected via the Internet of Things (IoT). For example, research from Huawei predicts two million new sensors will be connected every hour by 2025.

Research from Deloitte found that 86% of networking executives surveyed believe that advanced wireless will transform their organization within the next three years, and 79% say the same about their industry. Fifty-seven percent report that their organization is currently adopting 5G or Wi-Fi 6, and another 37% plan to adopt these technologies before the end of the year. More than nine in 10 of these networking executives regard advanced wireless technologies as "very" or "critically" important to their business success today. And they feel strongly that advanced wireless will be essential to leading in the future.

Wi-Fi 6 supports four times higher network bandwidth and user concurrency than the previous generation, plus it offers several new features that improve performance and reliability and reduce power consumption for end-user devices. However, organizations need Wi-Fi-capable networks to take advantage of all these benefits, including access points (e.g., Cisco Catalyst 9100 Series Wireless APs), switches (e.g., Cisco Catalyst 9600 Modular Core Switch) and Wi-Fi 6 clients.

SASE. The data center is no longer at the center of connectivity requirements as companies shift to a dynamic access model. More users, devices and applications are located outside the organization than within. According to Gartner, complexity, latency and the need for decryption and inspection of encrypted traffic will increase demand for the secure access service edge (SASE). SASE is best represented by the convergence of cloud-managed SD-WAN and cloud-delivered security. It unifies networking and security services into a cloud-delivered service to provide access and protection from edge to edge—including the data center, remote offices, roaming users and beyond.

Gartner considers SASE to be a vision of a future secure networking model for companies to strive for rather than a reality available today from any vendor. Moving to a SASE model will be a gradual process as IT teams rethink how to connect their remote workforces to the distributed information resources they need. There will also likely be an increasing demand for "as-a-service" procurement models that offer more flexibility.

Cisco has many of the SASE capabilities already in place with offerings like Cisco SD-WAN (a cloud-delivered overlay WAN architecture), Cisco Umbrella (cloud-based security) and identity and secure access offerings such as Duo, SD-Access and Cisco AnyConnect.
Crossing the Bridge to SASE, SD-WAN and Wi-Fi 6
The bridge that companies take to evolve their infrastructure and networks to SASE, SD-WAN and Wi-Fi 6 will differ, but each path should be structured on a cloud-native, microservices architecture. Achieving the benefits of these technologies and methodologies will be more challenging to accomplish if existing on-premises technology is merely shifted to virtual machines running as cloud services. In addition, cloud security and networking services will only become more critical as organizations cross the bridge to employ SASE, SD-WAN and Wi-Fi 6 networking to solve disruptive information management challenges.