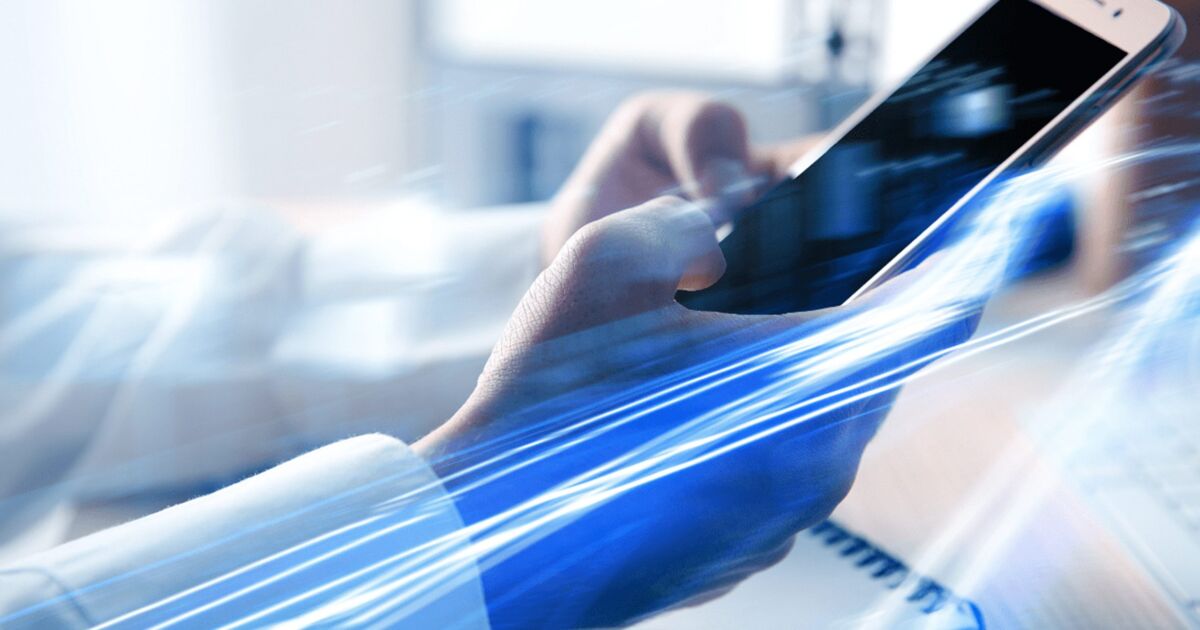 We sat down with Presidio's Vice President of Technology Strategy Rob Kim recently for a wide-ranging question-and-answer session on the trends, challenges and critical solutions for cloud and digital success in 2022.
Q: What are some top trends you're seeing in cloud migration and digital transformation for 2022?
A: The lack of available IT talent has forced organizations to look outside their four walls for help in not just mid- and entry-level IT tasks (such as the traditional use of offshore operational and development resources), but also in key roles such as enterprise architecture and IT strategy development. This has led to the emergence of the "contingent workforce."
Legacy applications once deemed too expensive or risky to modernize are now workloads that are back on the table for re-factoring to cloud-native. Increasing support costs, including many being outsourced, and the advancement of toolsets like Skytap have made mainframe migrations to cloud-based technologies more real.
In addition, I see major moves to modernize data residencies such as Relational Database Management Systems and Hadoop in favor of cloud-based data lakes and 3rd party distributed data service meshes. This will happen in parallel with the increased democratization of Artificial Intelligence (AI) via generally available cognitive services. Meanwhile, hyperscalers (AWS, Azure, GCP, et al) are driving the increased use of artificial intelligence for automated prediction, forecasting, and decision-making. Coupled with the increase of available low-code programming options to automate business and service workflows, more non-IT knowledge workers are empowered to utilize digital technology to increase their productivity and span of control. This includes both process and task-oriented automation techniques.
There will be increased consolidation of security platforms and toolsets as well as tighter integration of operational expertise via managed services to reduce the number of coverage gaps and potential holes due to isolated data. Examples of this are the convergence of Managed Detection Response (MDR/XDR) and Governance, Risk, Compliance (GRC) into Integrated Risk Management (IRM).
Q: Do you see trends around "carbon-intelligent" cloud, sustainability and cloud uniquity lasting?
A: With growing concerns around sustainability and the use of limited resources – like the rare metals needed to produce chips/semi-conductors – focusing efforts around utilizing the already-deployed infrastructure resources will be critical. Organizations will need to optimize processing threshold so that more workloads can run on the same footprint. We see increased investment in technologies at the chip-level to offload operational and maintenance activities from CPUs to specialized Data Processing Units (DPU) and SmartNICs, to increase CPU cycles for workload processing. Similarly, with the increased use of cognitive services, migrating from CPU to GPU processing exponentially increases the data processed so that less hardware is needed to result in the same (or better) level of prediction and forecasting in less time.
The increased use of ARM processors achieves lower emissions and provides for better carbon-footprint options, as well as potential reuse of processing power from "disposable" consumer devices like phones and tablets. Continued investment in hybrid workforces and human-centric approaches to the "office layout" have significant impact on sustainability. This new paradigm dramatically reduces the use of fossil fuels for daily commuting as well as air travel to bring in IT "specialists" that now can work on projects from their home. Modernizing collaboration and knowledge worker experience platforms will drive better productivity for the realigned hybrid workforce.
Shifting workloads from physical hosts and Virtual Machines to containers and serverless functions reduces the amount of physical compute resources needed, even as digital innovation increases the need for CPU resources.
Q: Are there certain industries that were typically slow to adopt cloud technology and are now making greater strides toward digitally transforming? When you compare companies that succeed vs. fail in cloud adoption, do you think a certain company culture/mindset is required?
A: A client of ours said it best: "Most times it takes an unprecedented event to force us to change and transform." I think more than sector or vertical, the impact of the pandemic and the subsequent quarantine did more to "force" organizations across all sectors to modernize and transform – they didn't have a choice. Further, I do believe that from now on, it is ONLY through technology investment that we will be able to solve the next "unprecedented event." Technology investment will only increase, at least in the short term, as organizations accelerate modernization efforts across their data, app, and infrastructure assets. We have seen this firsthand from clients who at one point were cloud-averse but are now thinking cloud-first.
Q: Now more than ever, companies are recognizing that customer success and happiness is a true business driver. How are advancements in cloud technology driving a positive customer experience?
A: I think there are two ways to view customer success and happiness. The first is defining success as increased adoption of the chosen technologies that are deployed. For decades we have worried about "software as shelfware" or the redundancy in toolsets that provide little correlation or actual informational insight. In the subscription world, it is even more pervasive – we all have subscriptions to services that we are billed for monthly that we eventually cancel because we aren't getting the value. That is certainly why we are seeing an increase in customer success management (CSM) as a key function within service providers and technology vendors. From the provider point of view, customer success is all about accelerating adoption, making sure that clients are using the services they subscribe to. The two ways to do that?
Work with CSM and partners to provide more high-touch consulting to accelerate the learning curve around the services offered
Make your services EASIER TO USE
Q: What are some major hesitancies organizations have toward cloud adoption?  What are some current misconceptions about this technology?
A: I think most organizations have adopted cloud to a certain extent, whether it be SaaS or platform. Any adoption of modern interpretive programming or stateless design via microservices and serverless are all cloud-native. The last big frontier is the legacy application space, which includes mainframes. In this instance, the fear, uncertainty, and doubt factor is the same:
I can do it cheaper and more reliably on-prem
Re-factoring is not cost justifiable
I can't guarantee security or scalability
Regulatory issues
Financial impact (CAPEX / OPEX)
For a-d, we are seeing these misconceptions transform into adoption, especially when factoring in real operational costs, the increasing impact of labor shortage and turnover, and the overall opportunity cost for NOT modernizing where your competitors are making that investment (i.e. losing customer and market share).
The only remaining holdout has been OPEX/CAPEX – this is one that does continue to be an issue, specifically in the sectors that are OPEX averse.
Q: How do you see cloud technology helping organizations overcome relevant issues such as supply chain disruptions and labor shortages?
A: We speak to clients about these at length, especially given the impact of the quarantine on manufacturing. Intel CEO Pat Gelsinger spoke a few months ago about how Intel is prioritizing access to its supply – first to the hyperscalers and then to the hardware manufacturers. The supply shortage and demand growth have caused price increases that shift the traditional thinking around TCO for cloud vs. on-prem. Additionally, the CSPs have simplified migration and operability by investing in technologies like VMC on AWS and AVS which allow IT resources to continue to operate using the same tools and processes they did when originally deploying virtualization 10-20 years ago. Couple that with any need to deploy connectivity that would require securing telecom circuits – always a timesync issue – and cloud almost becomes the default choice. We see this when our clients reach out to our Cybersecurity teams for breach recovery and incident response, wherein delayed delivery times on hardware have forced recovery to take place in the cloud via VMC on AWS. Overwhelmingly, IT leaders have come back to us post-recovery saying, "We should have done this sooner."
Q: There have been some major outages in the last year. Are these outages unavoidable? What can companies do to ensure they don't lose anything/ensure business continuity during these outages? Thoughts on Larry Ellison's bold claim following the AWS outage?
A: Yes, outages are unavoidable – that's why you architect around them. The reality is that it is impossible to account for all risk scenarios. However, distributing services across availability zones and transitioning to cloud-native development for workloads where functions are stateless can provide the level of resiliency you need when outages occur.
If you're an experienced technologist, I don't think you would look at Larry Ellison's 100% uptime as something bold. We have the means to architect resiliency now, but it does require investment – both in design and funding. I think the bolder move by Oracle was the recent one around the acquisition of Cerner and getting into the healthcare vertical.
Q: Following the news of Oracle's acquisition of Cerner, a large electronic health records vendor, do you expect to see more deals between technology companies and businesses in the finance, healthcare and retail industries?
A: Yes, it has already been happening – Whole Foods and Amazon, Uber and datacenter. The fact is that when tech vendors and providers shift focus from platform to workload (data and apps) you naturally obtain industry experience, learning the taxonomy and build solutions that can be replicated. Our own evolution is taking Presidio down that path. We are developing repeatable solutions through pluggability and code-reuse that we are now combining with our growing experience in verticals that we absolutely plan to leverage to better serve our clients.
Q: What skills are becoming more valuable for IT departments and leaders in technology to have going into 2022?  
A: Technology convergence and the speed of innovation has certainly impacted the type of tech resource that organizations are looking to hire. There is a much greater need for cross-discipline experience and breadth of expertise. There will always be a need for specialists around a given technology. When faced with the monumental task of modernizing all of your data, all of your apps, and all of the infrastructure resources that run apps and allow access to data, organizations are looking for proven IT advisership. This is someone who can help with developing a blueprint that considers the interplay and impact of change and has the experience to see through the execution of that blueprint. In essence, to help find the signal through all the noise.
As for specific technology areas, cybersecurity would be number one. While I could say data analytics and cloud-native developers, the reality is that organizations can build a contingent workforce to address these gaps via outsourcing and service partners. The real need is around identifying a sound strategy and mapping that strategy to a comprehensive policy – a detailed blueprint.
Join the growing list of leading organizations that have made Presidio their strategic cloud partner. Contact us today.