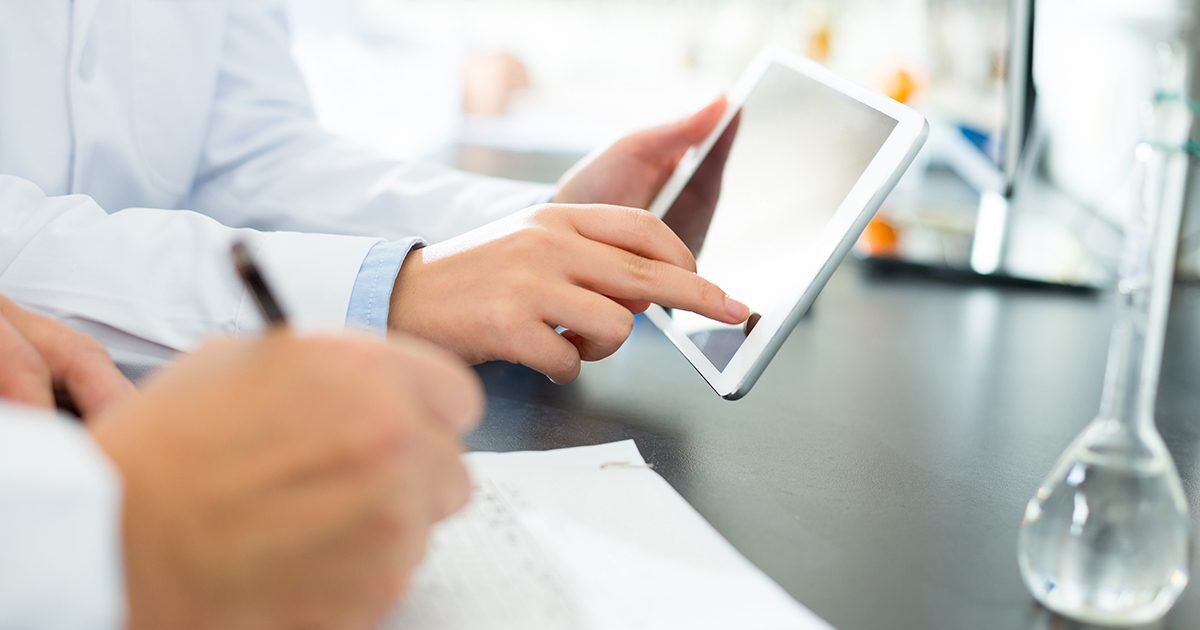 This S&P 500 company mobilized its testing and accommodated a mass upscale in COVID-19 PCR tests with Presidio's expertise and Meraki's technology.
Last year when the pandemic struck, businesses were affected very differently. Some had to send workers home and shut down for weeks or months before getting back to work at a much lower capacity. At the other end of the spectrum, some businesses experienced unprecedented spikes in demand that created a whole different set of challenges. This article highlights one of our clients that found itself in this latter category.
The client, whom we, unfortunately, can't name, is an S&P 500 corporation that operates one of the world's largest clinical laboratory networks. At the start of the pandemic, they could only accommodate approximately 30,000 tests per day nationwide, with an average test turnaround time of 4-5 days. Very quickly, the lab realized that it needed to scale up its testing capacity. It also recognized that bringing patients to its testing facilities wasn't a viable solution—it required a much bigger venue to accommodate larger populations while maintaining social distancing. After reaching out to Presidio, we were able to help make it happen.
How Meraki Enables Wireless Flexibility Plus HIPAA-Compliant Security
When you set up a remote operation, there are two options for collecting data: batch or real-time. In a batch scenario, the data is collected and stored on a computer hard drive or USB drive and then transported back to the office and uploaded to a data center at the end of the day. While requiring less infrastructure, this option slows down productivity. Plus, if a hard drive crashes or a USB gets lost, it can lead to massive problems (think: The 2020 election and missing votes discovered on a USB drive following an audit).
The real-time option, on the other hand, entails collecting and uploading data immediately over a local or wide area network. For ultimate flexibility and mobility, you need wireless connectivity. The challenge with using a wireless mobility solution is that it can be vulnerable to cybersecurity breaches and some Wi-Fi systems are unreliable and prone to dead spots. This clinical lab client couldn't afford either of these pitfalls.
Thanks to Presidio's expertise and the built-in performance and security of Meraki wireless gear, the lab didn't have to make any compromises.
Presidio implemented Cisco Meraki MX multifunctional security & SD-WAN enterprise appliances, which deliver secure hub-centric connectivity and application quality of experience (QoE) through advanced analytics with machine learning.
The client connects to the appliance via a built-in Wi-Fi 6 access point which supports all the latest iOS, Android and Windows devices. Also built into these multifunctional units is a cellular radio, which gives the lab a 4G LET backhaul for deployments where reliable wired internet service isn't available.
The Meraki appliances can be easily managed in the cloud from a single pane of glass, plus they include multiple security layers and other features in one device:
Application-based firewalling
Content filtering
Web search filtering
Intrusion detection and prevention
Cisco Advanced Malware Protection (AMP)
Site-to-site auto VPN and client VPN
WAN and cellular failover
Dynamic path selection
Web application health
VoIP health
Having all these security services and networking features built into one appliance is a gamechanger. Without it, companies would have to manually orchestrate each component or pay for an orchestration service, which can be very time-consuming for the do-it-yourselfers and cost-prohibitive for those outsourcing the orchestration to a third party.
From Overwhelmed to 'We Got This'
When we first engaged with the client, it was apparent their IT staff was feeling overwhelmed. The G-rated response we often heard from our contacts was, "How are we going to do this?" After we showed them how Cisco Meraki simplified wireless networking and security, including the management part, their panic was replaced with optimism mixed with a bit of skepticism. However, after conducting a demo and letting them experience it for themselves, they had no further reservations about moving forward.
At the time of this article, the lab reports that it's performed nearly 40 million COVID-19 PCR tests and almost 5 million COVID-19 antibody tests in a wide range of facilities ranging from out-ot-business retail stores to NFL stadiums. What's more, the lab has reduced its average time to result to just 1-2 days (compared to 4-5 days previously). Several factors contributed to these impressive results, including advances in PCR testing technologies and hiring more employees to accommodate the testing uptick. However, it's also vital to note that this client would not have accomplished these feats using traditional IT solutions, such as legacy point-to-point solutions, firewalls and multiple security appliances that had to be managed locally.
The old saying "It takes a village to raise a child," comes to mind. Only in this case, it's more like "It takes IT partners like Presidio and Cisco Meraki to respond to a pandemic." We're still working on the conciseness of this new adage, but you get the point.