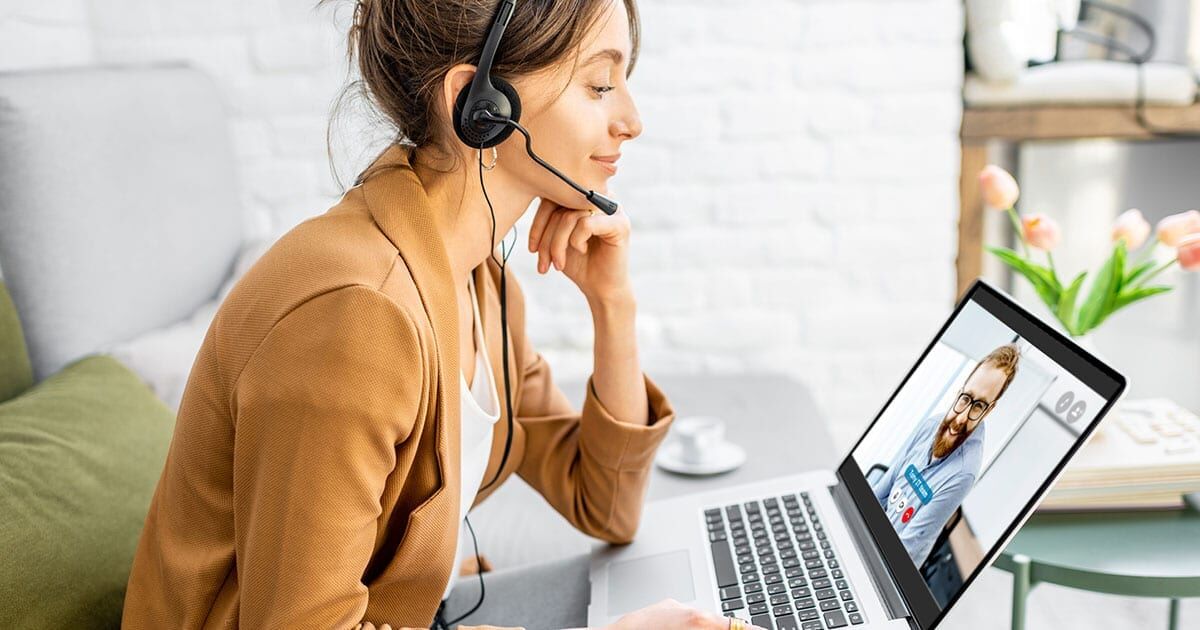 The best time to prepare for the workplace of the future? Right now. Public- and private-sector organizations alike scrambled to address global disruption with speed and ingenuity, using whatever resources they had – and, in the process, they revealed new possibilities for a more flexible, mobile workforce.
Over these last tumultuous months, virtually every organization has endured a brutal lesson in the concept of business continuity. Barred from their office resources almost overnight, agile employees crafted their own ad hoc networks from consumer Wi-Fi accounts, converting spare rooms into full-time workspaces. Their challenge: to replicate their professional end user compute (EUC) experience at home while continuing to achieve an in-office standard of productivity.
Meanwhile, to support this new mode of operations, businesses burst a great many workloads to the cloud as the most viable immediate solution to keep functioning as seamlessly as possible. Face-to-face collaborations with associates continued via Zoom, WebEx (Cisco), and Teams (Microsoft) – and, as a short-term solution, it all worked. But it hasn't been perfect: The user experience for certain applications can be lagging, and for a long-term solution, using primarily public cloud can be an expensive choice.
Now, as lockdowns are lifted and people tentatively resume their mobility, one aspect of the "new normal" is starting to emerge: Researchers estimate that up to 20 percent of office workers will elect to continue working from home part-time or full-time. This is an opportunity for organizations to start planning their best long-term strategies for supporting remote workers. COVID-19 forced them to deploy make-do solutions that were fast; today is when they should take the time to deploy what's right – for now and in the future.
Striking the right balance between on-prem and public cloud
There's still much to be said for the traditional on-premises (on-prem) client-server approach to supporting a virtual desktop infrastructure (VDI), with apps running close to the back end for optimum speed and efficiency. Data does not have far to travel, reducing latency and supporting performance.
When the pandemic struck, many organizations quickly burst apps to the cloud, but kept their back end in the data center. The act of separating applications from processing resulted in pulling data down long paths, increasing latency, and degrading the user experience. Accessing certain apps that are better suited to live on-prem became slower, impacting productivity. While some applications, such as Software as a Service (SaaS), are fine for the public cloud, the non-migrated legacy apps that so many businesses still rely on experienced lagging performance. The reality is, a great many companies still depend on many of these legacy apps, which are critical to their business.
Maintaining cost-efficiency and control
Running a virtual desktop infrastructure entails a highly demanding workload that requires significant dedicated resources. What's more, you want to be able to turn those resources on and off, as needed. Unfortunately, most public cloud solutions don't offer that level of control over hardware; if you're consuming their resources, you're paying for 24/7 availability, regardless of whether you're actively using them or you've already gone home for the night.
There are instances when bursting to the cloud might be a sensible alternative to answer a short-term need – for example, accommodating seasonal workers or hot-seat workers. In those cases, the public cloud is a fast, cost-effective alternative to the time and expense of building out new on-prem capabilities. But, as a long-term solution, a cloud-based VDI only sometimes is the right choice and, in other circumstances, can be a costly alternative: Not only is it resource-intensive, it's costing money regardless of whether it's in use or idle.
If the organization is able to use the cloud-based VDI 24/7 – for example, by hiring shift workers – then it becomes a more cost-effective alternative. However, if it's not being used during off-hours, then paying for those unused VDI resource hours could triple your costs compared to on-prem. The key is to be able to maintain strict control over the hardware, de-provisioning it when not in use. This is a capability that an on-prem data center enjoys, whereas you surrender that control in a public cloud.
Planning for a seamless and powerful experience with the workplace of the future
All this is not to advocate for only on-prem versus the public cloud – often, the best plan is a strategic mix of both in a hybrid or multicloud solution, bursting to the cloud as needed.
Presidio is working with customers to envision a workplace of the future that aggregates resources and promotes greater ease of use, efficiency, and cost-effectiveness. For instance, modern users typically have multiple apps up and running, toggling between them, logging in and out of them independently – and, at times, slowing down their ability to use the apps quickly.
For tomorrow's end-user compute experience, Presidio envisions a clean desktop dashboard that would provide a layered, unified desktop, with the most-used apps opening unobtrusively at log-in and pushing important notifications into one interface like a social feed. This allows users to quickly execute tasks on a variety of apps, with only the occasional need to fully enter those apps. To power that workplace of the future, Presidio is working closely with Intel to provide the required speed, security, and scalability. We're leveraging the latest Intel® technology for data center modernization:
Intel® Xeon® Scalable processors for artificial intelligence (AI), analytics, and other demanding compute-intensive environments.
Intel® Optane™ persistent memory, a new, non-volatile memory technology offering data persistence.
Intel® Optane™ SSDs to extend high-performance storage.
These technology ingredients contribute to an infrastructure that enables a richer end-user compute experience that increases flexible, reliable productivity in today's sometimes-volatile world.
The best time to prepare for the workplace of the future? Right now.
Public- and private-sector organizations alike scrambled to address global disruption with speed and ingenuity, using whatever resources they had – and, in the process, they revealed new possibilities for a more flexible, mobile workforce. The approaches weren't always perfect or cost-effective, but they demonstrated the qualities necessary for better, more long-term solutions.
Envisioning that agile workplace of the future is what Presidio is working toward today. It starts with placing apps in the right location, whether on-prem, in the cloud, or using a hybrid/multicloud strategy for the best end user computing experience. It means supporting the workplace of the future with aggregated resources for a more productive user experience. It involves powering the workplace and the data center with leading-edge technologies from Intel. And it calls for helping organizations develop the most sensible, cost-effective plan with assistance from an experienced solution provider.
Presidio can help you position your organization for whatever comes next. Talk to us and let's get started on your vision for a workplace of the future.