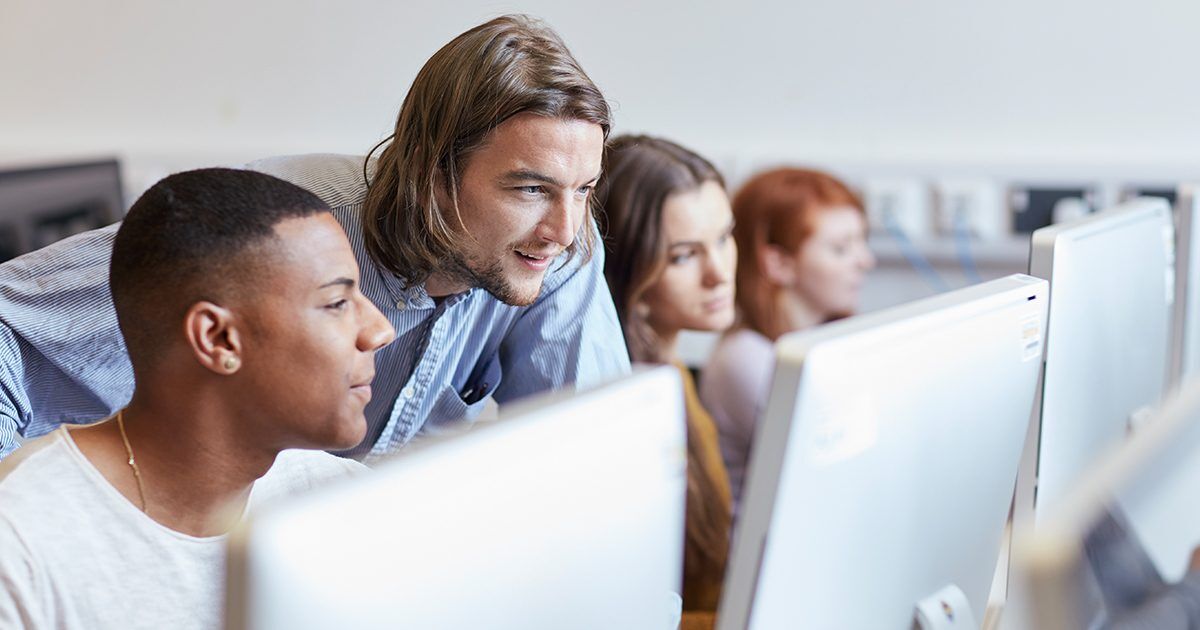 Educational entities in 47 states can now leverage Presidio's solutions and services to modernize their data centers
February 24, 2022, NEW YORK, NY – Presidio, Inc., a global digital services and solutions provider and the Midwestern Higher Education Compact (MHEC) which offers a number of cost-savings initiatives to higher education institutions, K-12 schools and state and local government, announced a competitively-awarded contract for virtualization and data center modernization solutions to Presidio.  The contract supports the technology needs to modernize data centers of the Compact's member states and the educational entities it serves, as well as member states of MHEC's sister compacts across 47 states.
Presidio was chosen for its innovative and cost-effective virtualization solutions to assist education institutions in transitioning their infrastructures to modern data centers where workloads may reside on-premise or across varied public and private cloud providers on a secure network.  As a recommended provider of Managed and Cloud Services as well as implementation and deployment, the agreement includes a full lifecycle of services with everything from assessments, strategy, deployment and ongoing management and support.
"Institutions of all sizes are seeing a shift in the balance of IT infrastructure spending from capital to operational expenditures with our data centers blended between on-premise equipment and the cloud," said Aric Kirkland, Director of Desktop and Classroom Technology & Interim Director of Enterprise Support at Eastern Michigan University. Kirkland, who chaired the working committee that helped select Presidio, continued, "Having vendors that can provide total solutions, managing and providing training, support, maintenance, and professional services to our campuses is crucial."
"We're excited to help schools across the country eliminate technical debt and make a necessary shift to modernizing their applications and physical data center footprint. This contract enables education and state/local government agencies to better serve the student and citizen experience while also adding significant operational efficiencies," said Kevin Fleurie, Senior Vice President, SLED at Presidio.
"It is important for our states to have competitive and cost-effective options for their technology purchases and services," stated Susan Heegaard, President of MHEC. "We are pleased to be able to offer another comprehensive solution in order to meet their technology needs not only for institutions and other entities in our own region, but also for the other compact regions in our country."
For MHEC members who would like additional email please go to www.presidio.com or email [email protected]
About Midwestern Higher Education Compact
As an interstate compact, the Midwestern Higher Education Compact (MHEC) brings together midwestern states to develop and support best practices, collaborative efforts, and cost-sharing opportunities. Through these efforts it works to ensure strong, equitable postsecondary educational opportunities and outcomes for all.
Member states of MHEC are Illinois, Indiana, Iowa, Kansas, Michigan, Minnesota, Missouri, Nebraska, North Dakota, Ohio, South Dakota, and Wisconsin. See MHEC's website (MHEC.org/contracts) for more information about eligibility to participate in MHEC member states, or member states of its sister compacts in the New England Board of Higher Education, Southern Regional Education Board or the Western Interstate Commission for Higher Education.
About Presidio
Presidio is a global digital services and solutions provider accelerating business transformation through secured technology modernization. Highly skilled teams of engineers and solutions architects with deep expertise across cloud, security, networking and modern data center infrastructure help customers acquire, deploy and operate technology that delivers impactful business outcomes. Presidio is a trusted strategic advisor with a flexible full life cycle model of professional, managed, and support and staffing services to help execute, secure, operationalize and maintain technology solutions. For more information visit www.presidio.com.
Contacts:
Press:
For Presidio
Debby Hohler
For MHEC
Mary Roberson