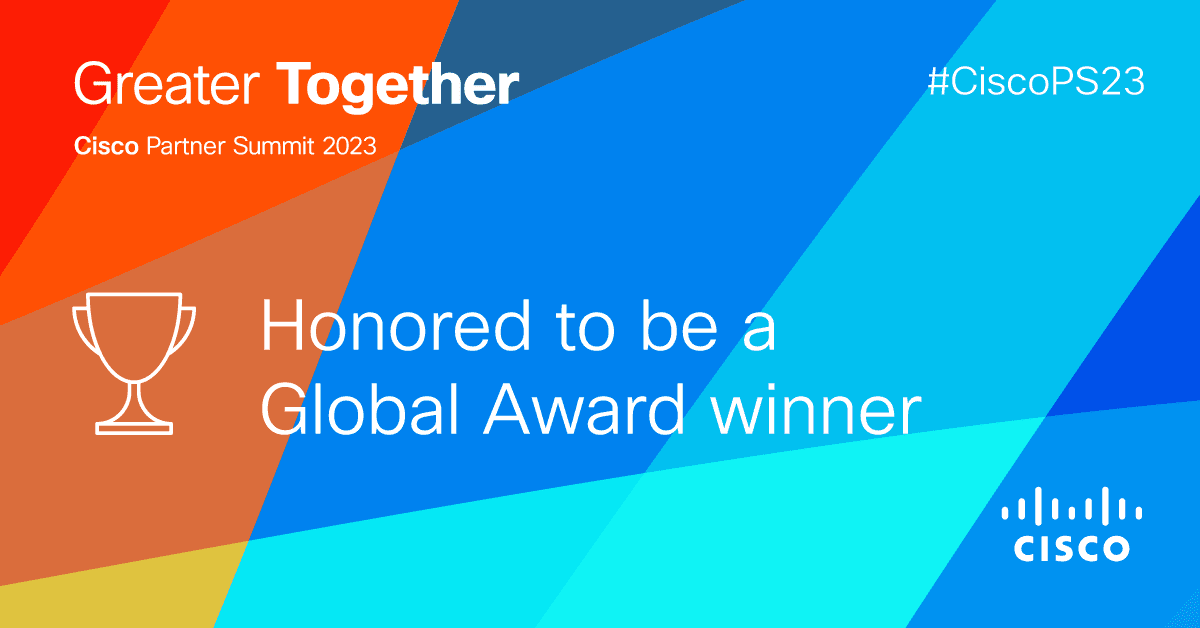 November 9th Cisco Partner Summit 2023 – Miami Beach, FL – Presidio has been named Commercial Partner of the Year at Cisco Partner Summit 2023. Cisco's Partner Summit Global Awards recognize top-performing partners demonstrating innovation in delivering solutions that help customers succeed in new ways.  Awarded to partners for standout success and exemplary sales and service, Partner Summit Global Awards – represented across 21 categories – are the highest form of recognition for Cisco partners.
"The theme at Partner Summit 2023 is 'Greater Together' and our Partner Summit Global Award winners are fantastic examples of our shared success and the power of partnering," said Jeff Sharritts, EVP and Chief Customer and Partner Officer at Cisco. "Congratulations to Presidio for being Commercial Partner of the Year 2023. You have demonstrated your ability to deliver outstanding results, respond to customers' challenges, and lead in a dynamic competitive landscape."
About Presidio
Presidio is a global digital services and solutions provider accelerating business transformation through secured technology modernization. Highly skilled teams of engineers and solutions architects with deep expertise across cloud, security, networking, and modern data center infrastructure help customers acquire, deploy, and operate technology that delivers impactful business outcomes. Presidio is a trusted strategic advisor with a flexible full life cycle model of professional, managed, and support and staffing services to help execute, secure, operationalize and maintain technology solutions. For more information visit Presidio.com
Contacts:
Media
[email protected]
Investor Relations:
[email protected]
About Cisco 
Cisco (NASDAQ: CSCO) is the worldwide technology leader that securely connects everything to make anything possible. Our purpose is to power an inclusive future for all by helping our customers reimagine their applications, power hybrid work, secure their enterprise, transform their infrastructure, and meet their sustainability goals. Discover more on The Newsroom and follow us on X at @Cisco.