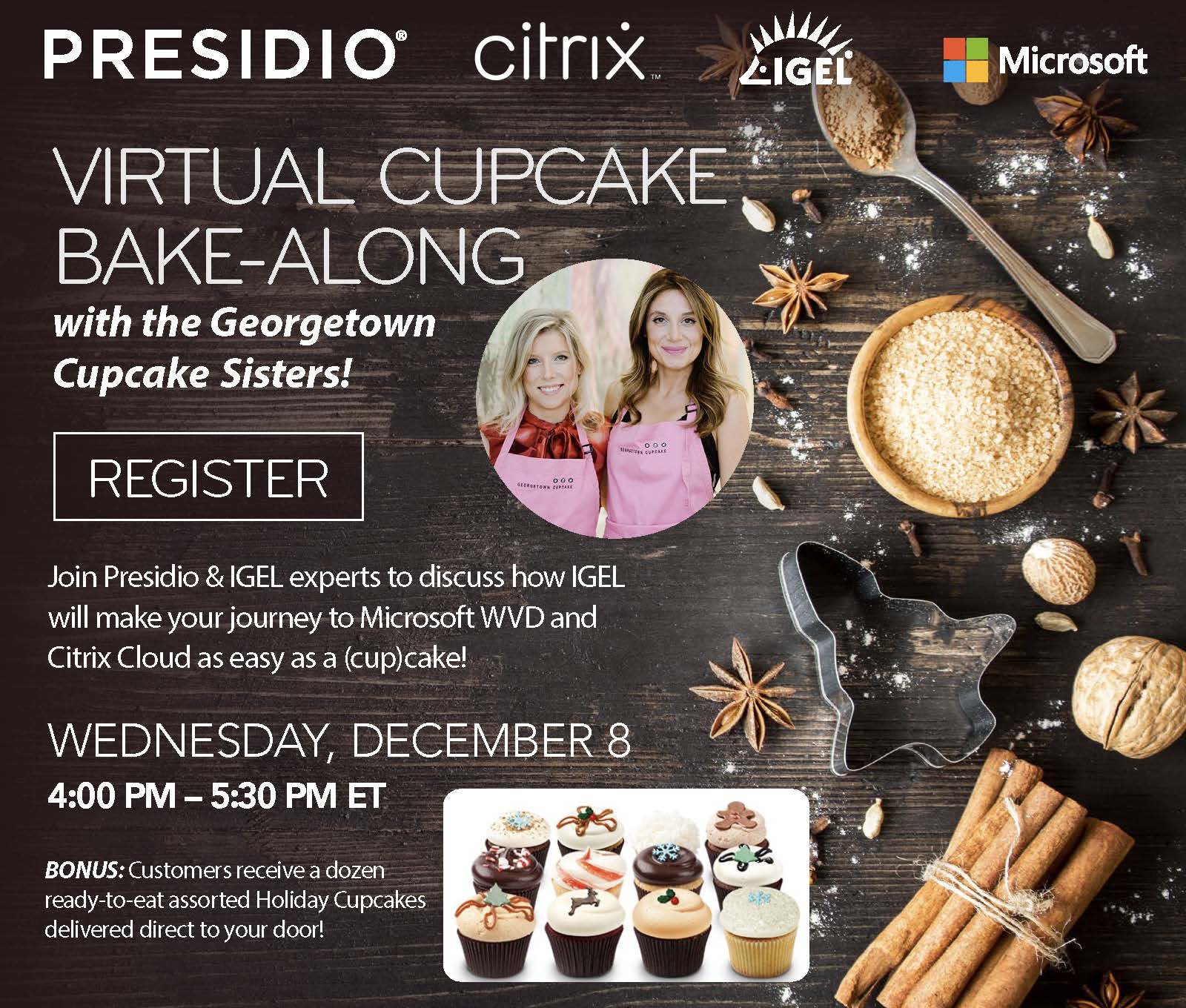 Virtual Cupcake Bake-Along with the Georgetown Cupcake Sisters!
83
83 people viewed this event.
Presidio and IGEL experts can make your journey to Microsoft WVD and Citrix Cloud as easy as making a (cup)cake!
About this event
Presidio customers are looking more and more at Microsoft and Citrix to provide a seamless desktop experience on Azure; but what about the endpoint devices? All too often we see customers struggling not because of their VDI platform, but because of their VDI client. Join Presidio and IGEL experts to learn about why including an IGEL solution in your Microsoft WVD deployment makes sense all the way around.
Following the presentation, join the famous Georgetown Cupcake Sisters for a LIVE Virtual Bake-along as we build a sweet holiday treat for you to enjoy! List of ingredients needed to be provided ahead of the event.
**BONUS** Customers and prospects receive a dozen READY-TO-EAT assorted Holiday Cupcakes delivered straight to your door!
*Disclaimers*
– Only 1 incentive/household will be provided.
– Registrants will only receive 1 incentive/quarter to allow for new customers to join events.
– Customers without a company email domain are not eligible for the incentive.
– Incentives are only for United States based attendees.