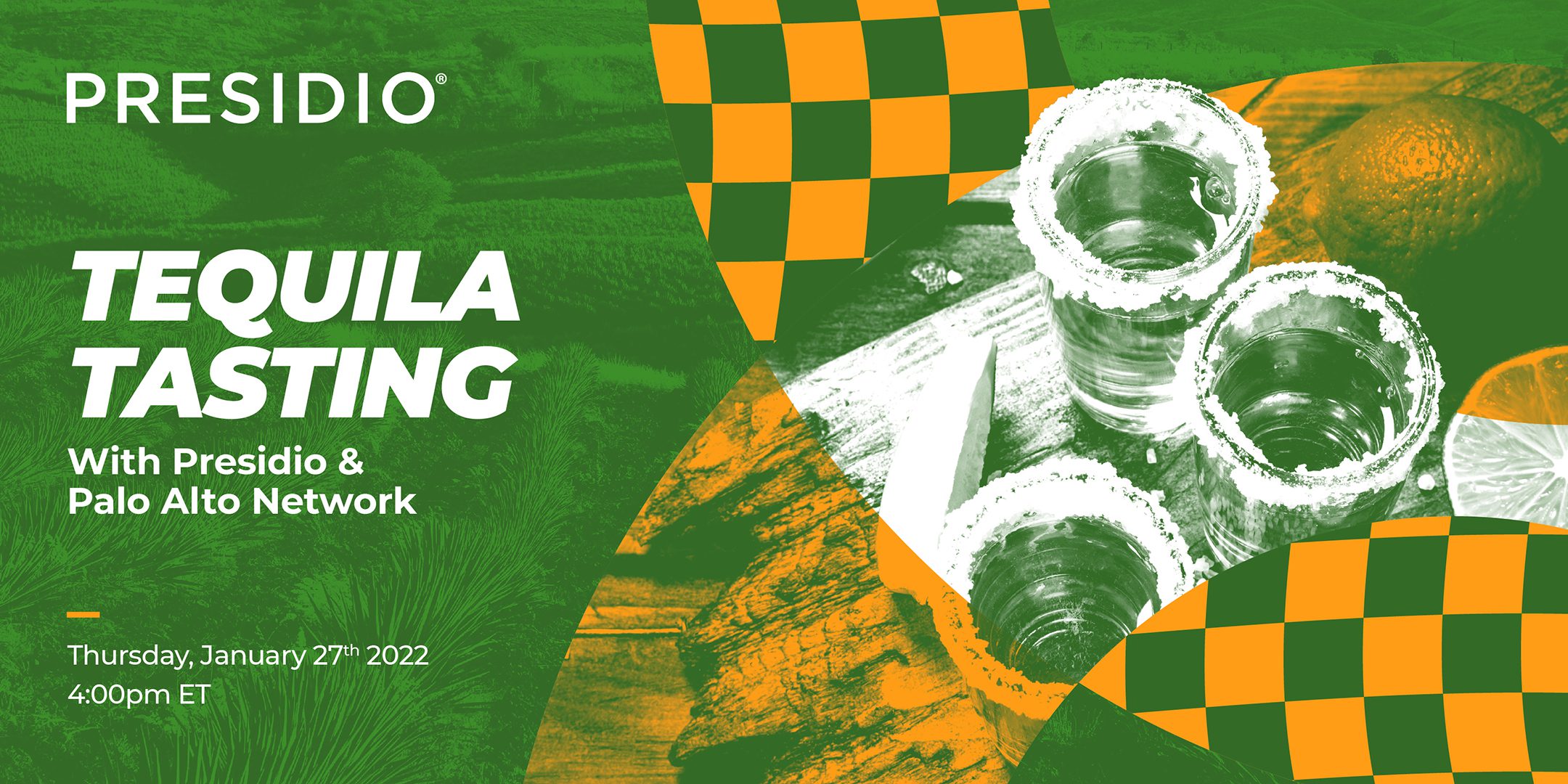 Tech and Tequila Tasting
39
39 people viewed this event.
Grab the salt and lime as you are invited to join Presidio and Palo Alto Networks for a fun, interactive Tequila tasting event to learn more about Prisma Cloud
and Prisma SASE!
Presidio helps customers in their cloud journey by combining our expertise in Cloud and Security. We can help you migrate, manage and secure your data in the cloud.
During this presentation you will learn how Prisma Cloud leverages cloud service provider APIs to provide:
• Visibility and control over public cloud environments while extending
security to hosts
• Containers and server-less functions with a single, unified agent framework
Prisma SASE brings together best-of-breed security and next-gen SD-WAN into a cloud delivered platform. It consolidates multiple point products into
a single integrated service to reduce complexity and increasing agility.
Followed by a tequila tasting with our friends at Tasterpro where you will sample several types of tasty tequila that will make you itch for that salt and lime nearby.
Deadline to register is January 19th.