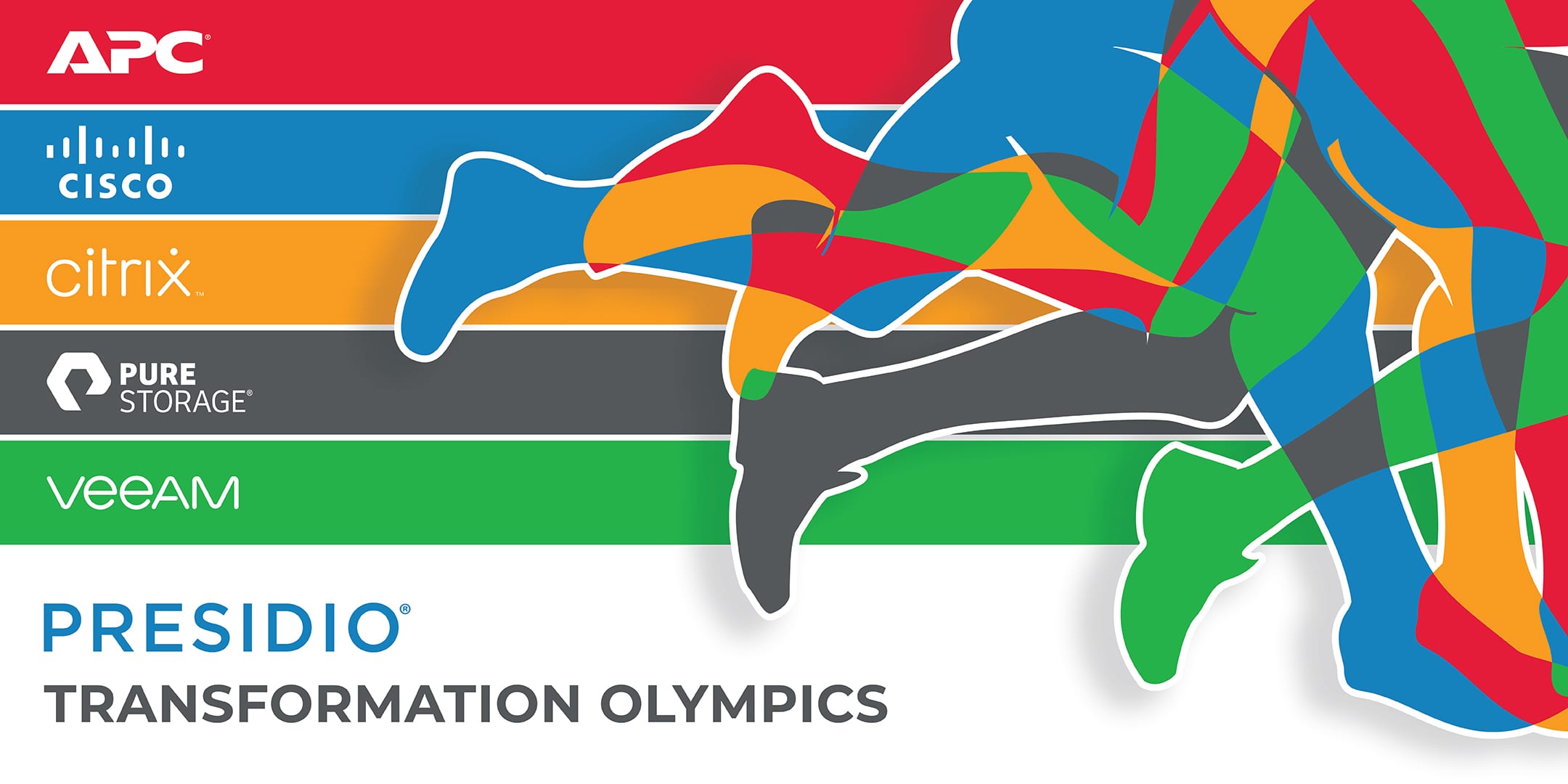 Presidio's Transformation Olympics
225
225 people viewed this event.
Just like training is a part of going to the Olympics, futureproofing your business is key to succeeding in today's world. Learn how to clear hurdles with Presidio and our valued partners.
We also have a special guest, Amy Purdy, top ranked adaptive snowboarder and Paralympic bronze medalist, to share her playbook on recognizing opportunity in the midst of a challenge. Amy Purdy has lived an incredible life. At 19, her life took a detour. After experiencing flu-like symptoms, Amy was rushed to the hospital in a state of septic shock. When she entered into the hospital she was given less than a 2% chance of survival and put on life support.Doctors diagnosed Amy with Meningococcal Meningitis and due to the lack of circulation, doctors had to amputate her legs below the knee.
After going through this life-altering experience, Amy challenged herself to move on with her life and attain goals that even those who have both legs struggle to achieve. She is one of the top ranked adaptive snowboarders in the world, the 2014 Sochi Paralympic bronze medalist and is currently the only double-leg amputee competing in snowboarding at the world-class level.
Three lucky attendees will win a Olympics viewing party kit for their backyard, inclusive of a projector and screen.