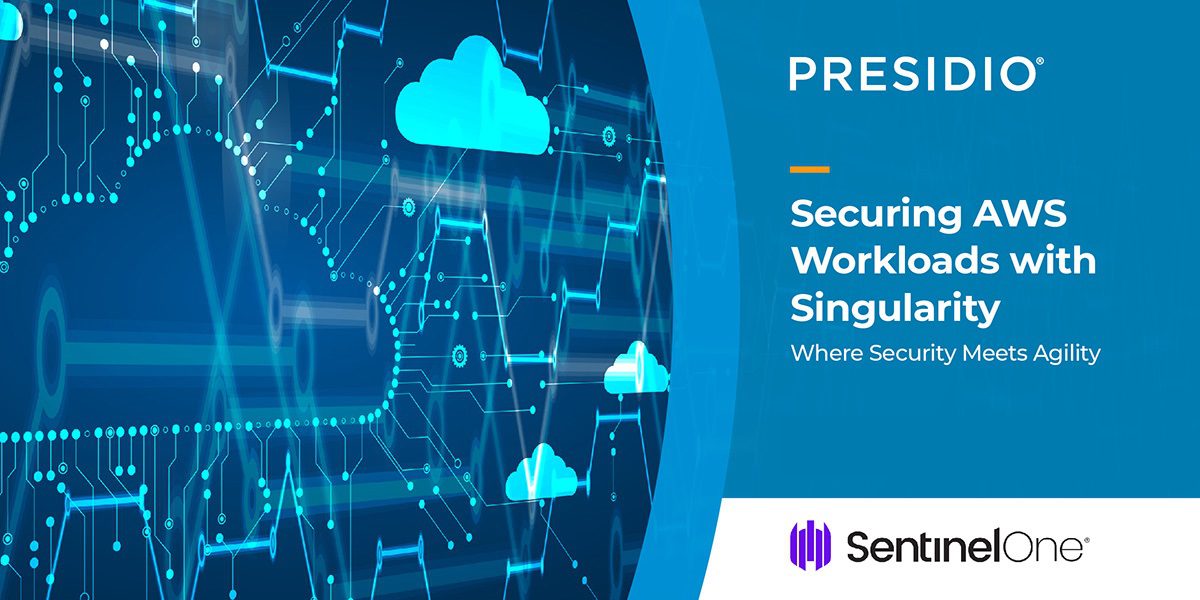 Presidio Presents: Securing AWS Workloads with SentinelOne Singularity™
324
324 people viewed this event.
On September 30th, learn how Presidio and SentinelOne partner to deliver industry- leading security for cloud workloads in AWS.
Join SentinelOne cloud solutions engineer Howie Howerton and Troy Gerber from Presidio to see how SentinelOne brings AI-powered threat prevention, detection, and response to AWS workloads.
What You'll Learn    
How Presidio and SentinelOne combine to solve key challenges in cloud workload security
How to secure workloads and applications running on Amazon EC2, EKS, ECS and ECS Anywhere
How automation can accelerate security operations workflows
Set up a meeting with SentinelOne and Presidio and earn $100 in AWS Infrastructure credits! To request a meeting, simply select 'YES' in the dropdown field on the registration form and someone will be in touch to set up a time.