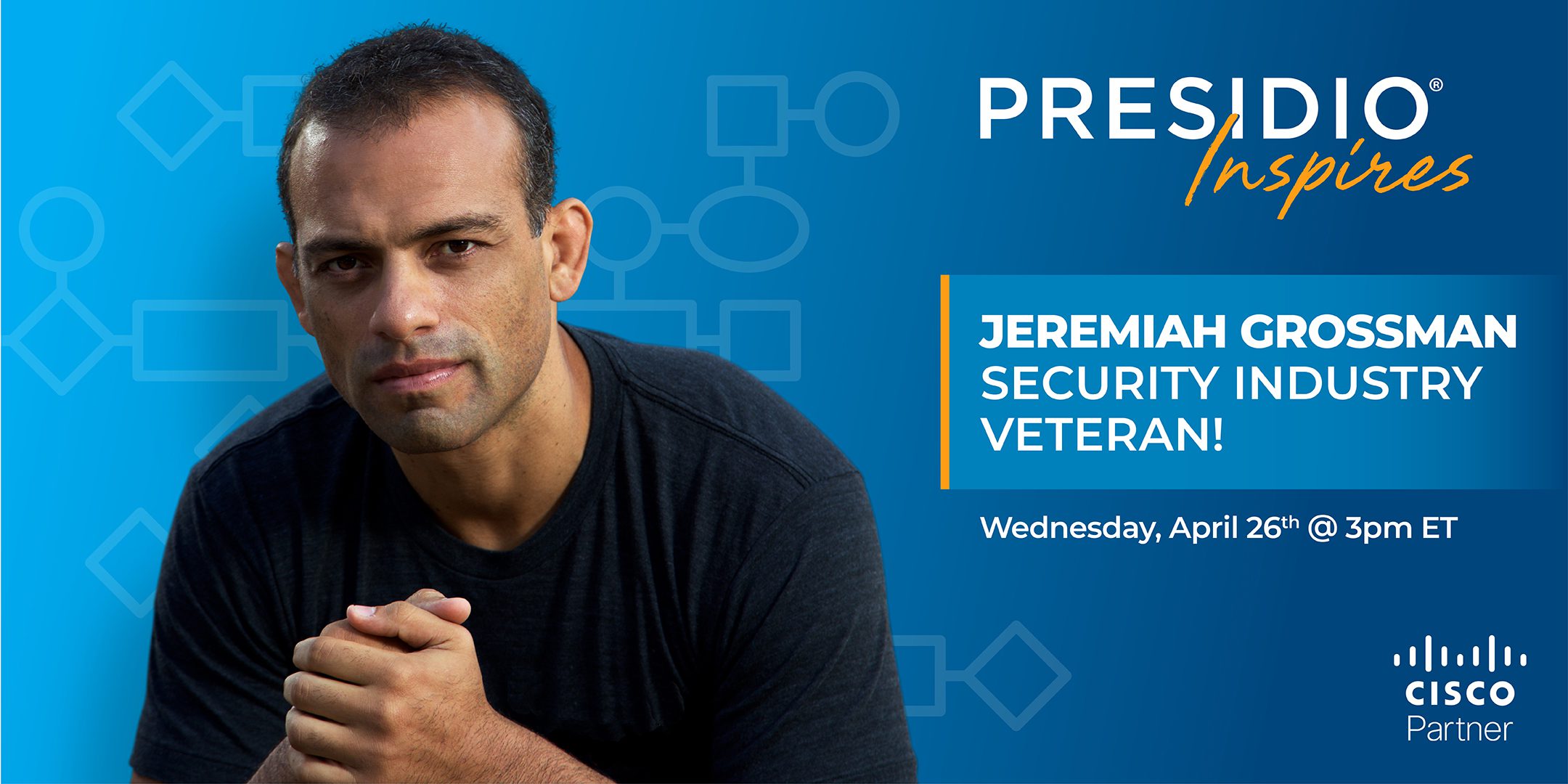 Presidio Inspires and Cisco Welcomes: Jeremiah Grossman, Security Industry Veteran!
42
42 people viewed this event.
Join Presidio for a 2-part exploration into how Presidio and Cisco can provide secure protection for your needs.
In the first part, we will discuss how Cisco® Secure DDoS Protection solutions defend organizations against today's most sophisticated DDoS attacks, using advanced behavioral-based and machine learning algorithms to rapidly detect and mitigate both network-layer (L3/4) and application-layer (L7) attacks.
Following this informative presentation, we will be welcoming Jeremiah Grossman, Founder and CEO, Bit Discovery, and CSS SentinelOne. Jeremiah's career spans nearly 20 years and has lived a literal lifetime in computer security to become one of the industry's biggest names. He has received several industry awards, been publicly thanked by Microsoft, Mozilla, Google, Facebook, and many others for his security research.
Join to hear him discuss cyber threats modern businesses face and how you can better fight against them.