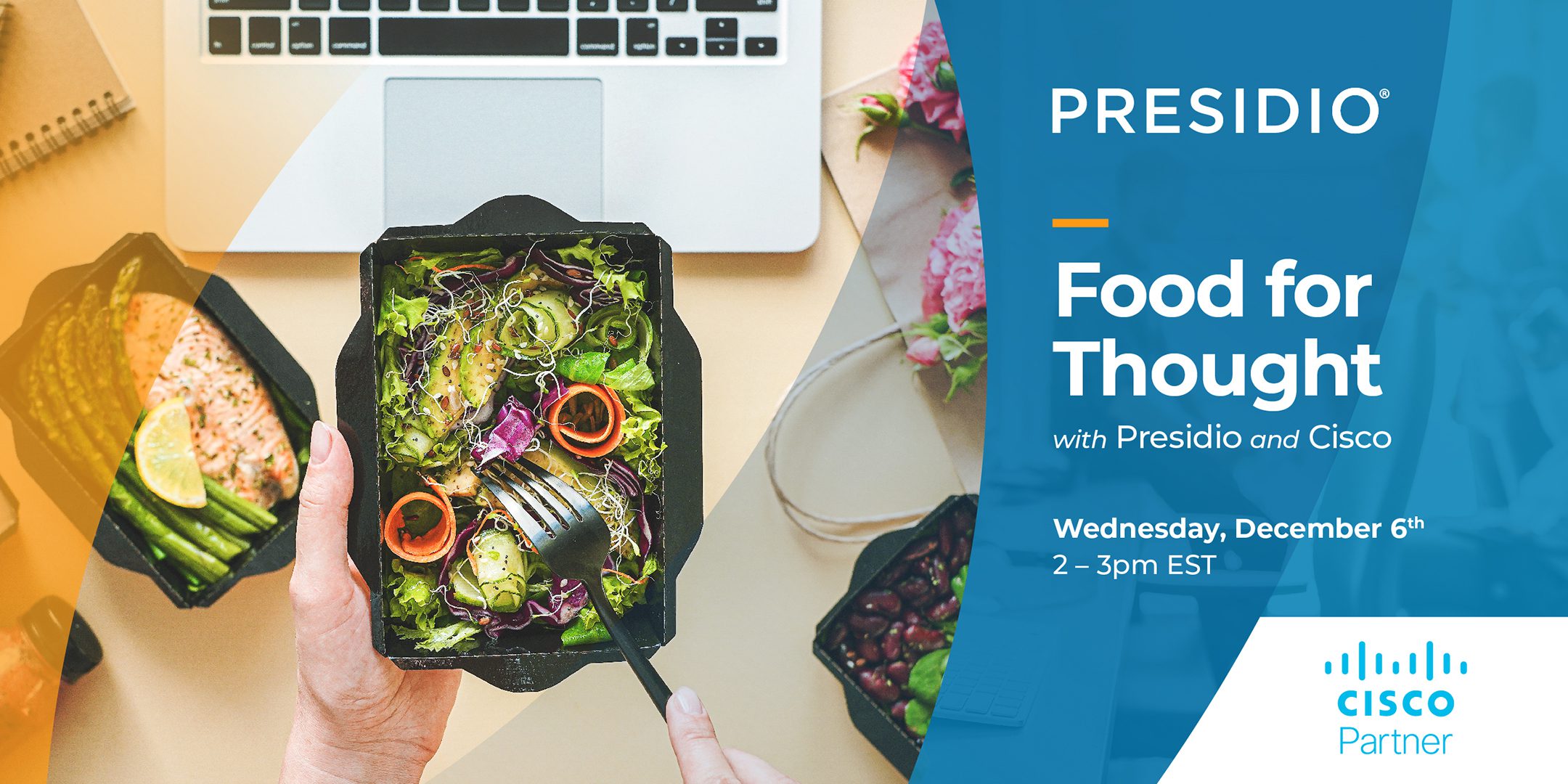 Food for Thought with Presidio and Cisco!
165
165 people viewed this event.
Why should you use Intersight or UCS Manager? Join Presidio and Cisco for a virtual session to find out!
Join Presidio and Cisco for a webinar discussing the benefits of both Intersight and UCS Manager! During the session you will hear from our subject matter experts, Randall Scheffer and Raphael Meyerowitz, on the differences between Intersight and UCS Manager and how to choose which one is better for your business. Get some food for thought after joining our session and receive an Uber Eats voucher straight to your email after the event.