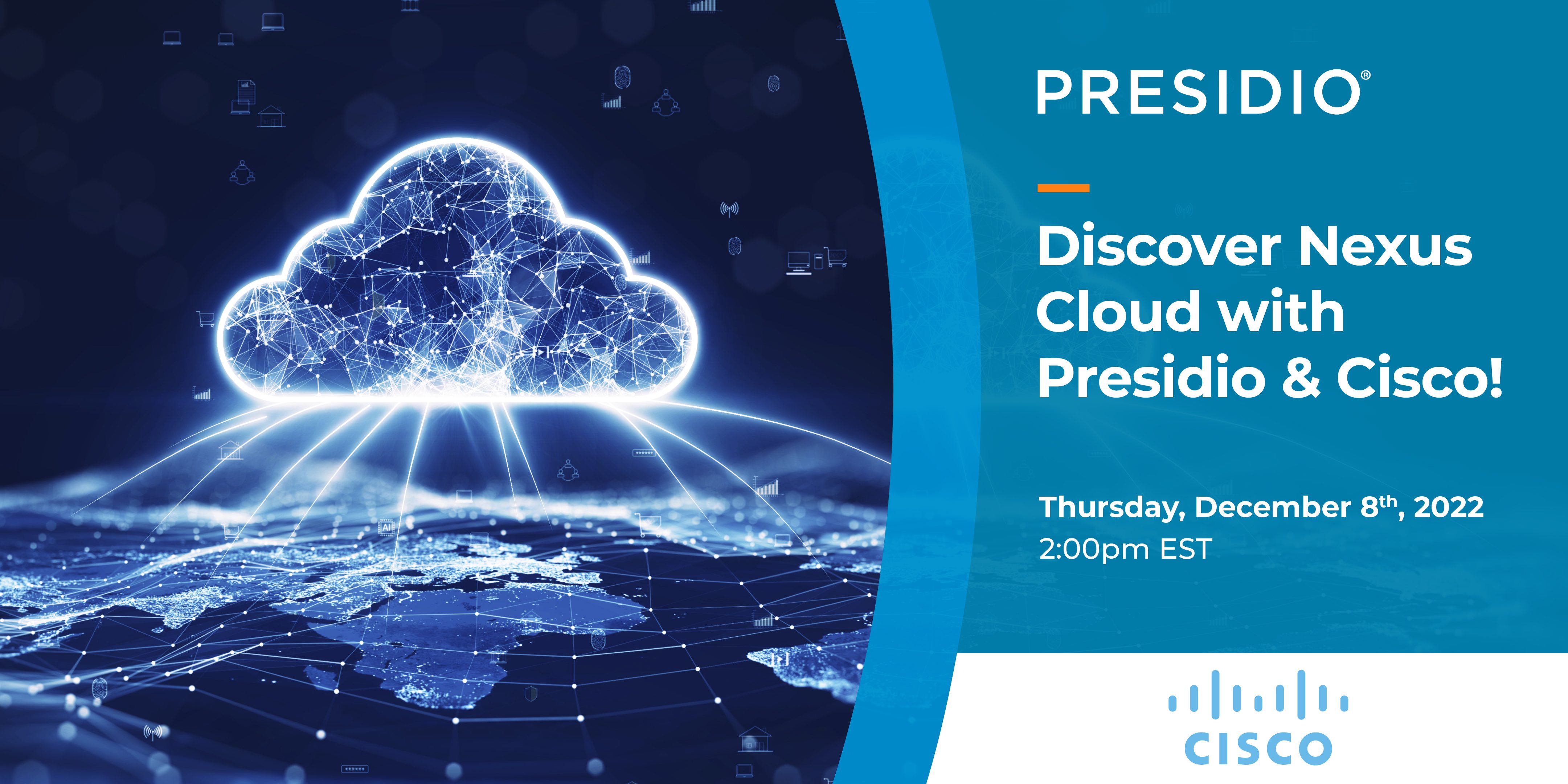 Discover Nexus Cloud with Presidio & Cisco!
123
123 people viewed this event.
What is Cisco Nexus Cloud, and how can it help simplify your operations?
Are you still visualizing your data center with on premise tools consuming expensive compute resources? Are your engineers still managing switches from the command line? Cisco's recently announced Nexus Cloud, which offers the ability to manage your NX-OS, ACI, and Cloud APIC fabrics all from one cloud-hosted dashboard, running on top of Cisco's Inter-Sight platform.
Join Presidio Distinguished Engineers Raphael Meyerowitz and Paul Giblin as they discuss how Nexus Cloud will enhance your operational visibility, provide insights into sustainability, and aid in troubleshooting efforts. Attend the event for a free $25 gift card to SnackMagic!