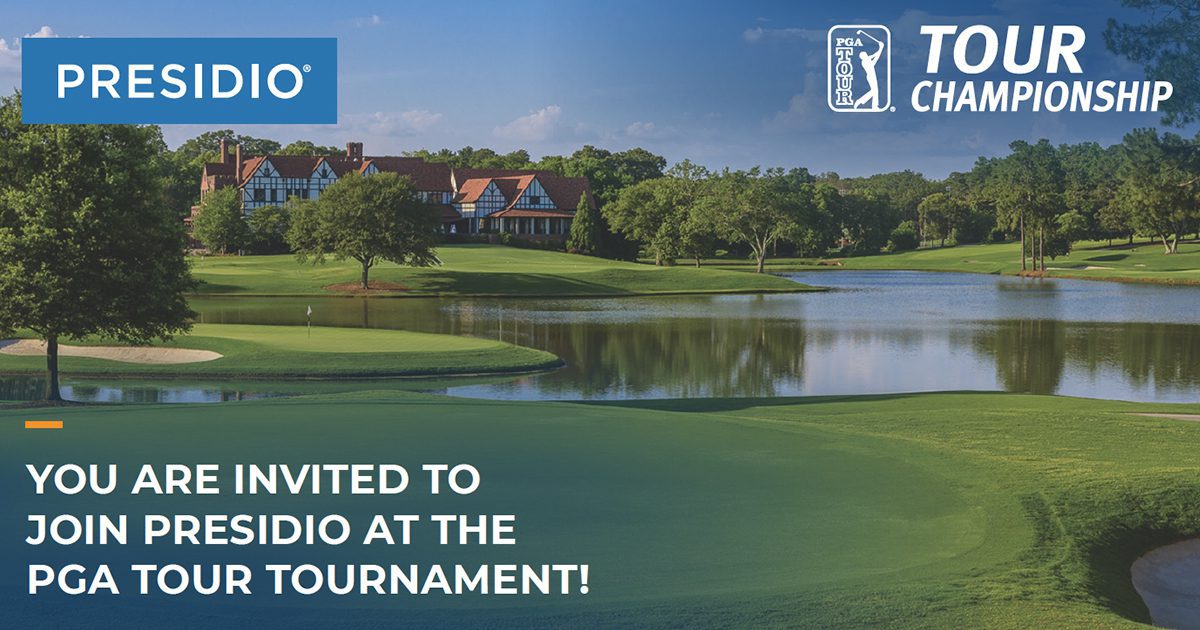 Presidio at the PGA Tour Golf Tournament!
61
61 people viewed this event.
We invite you to be our guest at the Tour Golf Tournament at East Lake Golf Club the week of Aug 25 – Aug 28, 2022. As our guest, you will be treated to a luxury Cabana golf experience, with signature views of world-class golf and impeccable views.
In addition to this impressive golf experience, during the event you will be able to meet with Presidio & AWS Leadership to learn and see innovative solutions & technologies we are jointly developing to enhance fan and customer experiences.
Given the high interest in this exclusive event, please only select your top 1 day of choice to attend. This event is invite-only and invitations are non-transferable. Presidio reserves the right to review and amend all registrations.