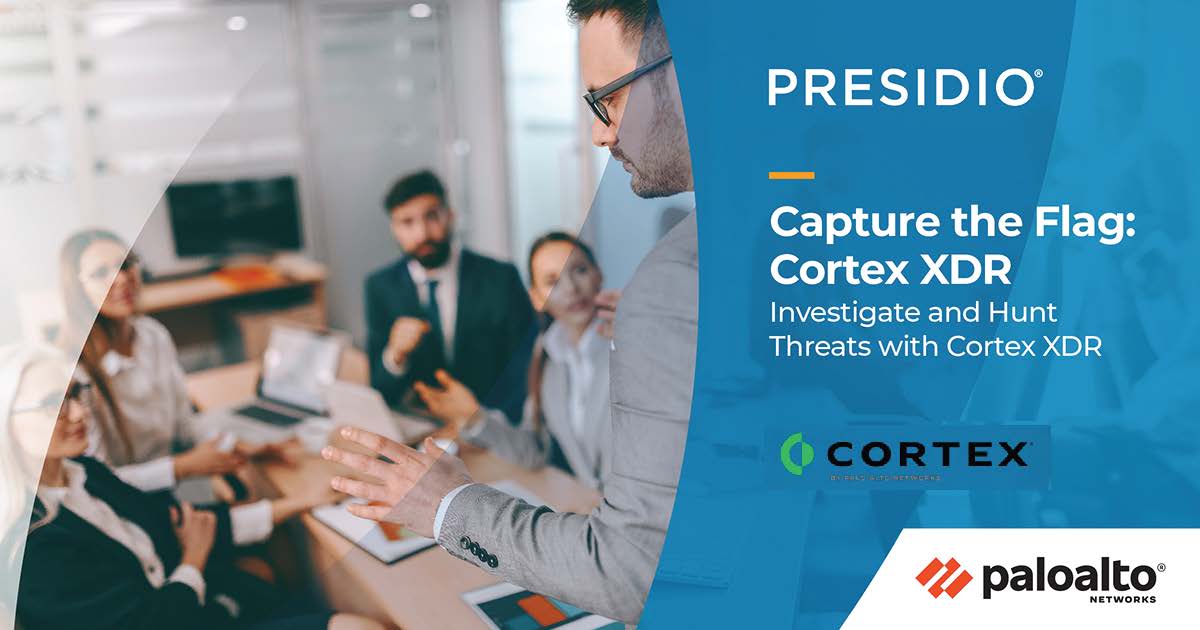 Presidio and Palo Alto Networks Capture the Flag: Cortex XDR
30
30 people viewed this event.
Embark on an exhilarating mission where you'll unearth the most cunning threats, decipher their infiltration strategies, and track them across the organization with lighting speed with Presidio and Palo Alto Networks. Get ready for an adrenaline-pumping, 90-minute globe trotting adventure in this Capture the Flag challenge. You'll be using the unparalleled power of Cortex XDR to unravel clues and crack the code.
During this mission, if you choose to accept it, you'll be:
·        Engaged in a thrilling race against rivals to unveil the intricate details of security incidents and conquer territories.
·        Exposing compromised hosts and identifying vulnerabilities to stay ahead of the game.
·        Elevating your expertise in investigating suspicious activities within your enterprise.
Whether you're a seasoned security analyst, or just starting out, this event equips you with the ultimate knowledge to neutralize threats and vie for the ultimate glory. Register today to defend your turf!