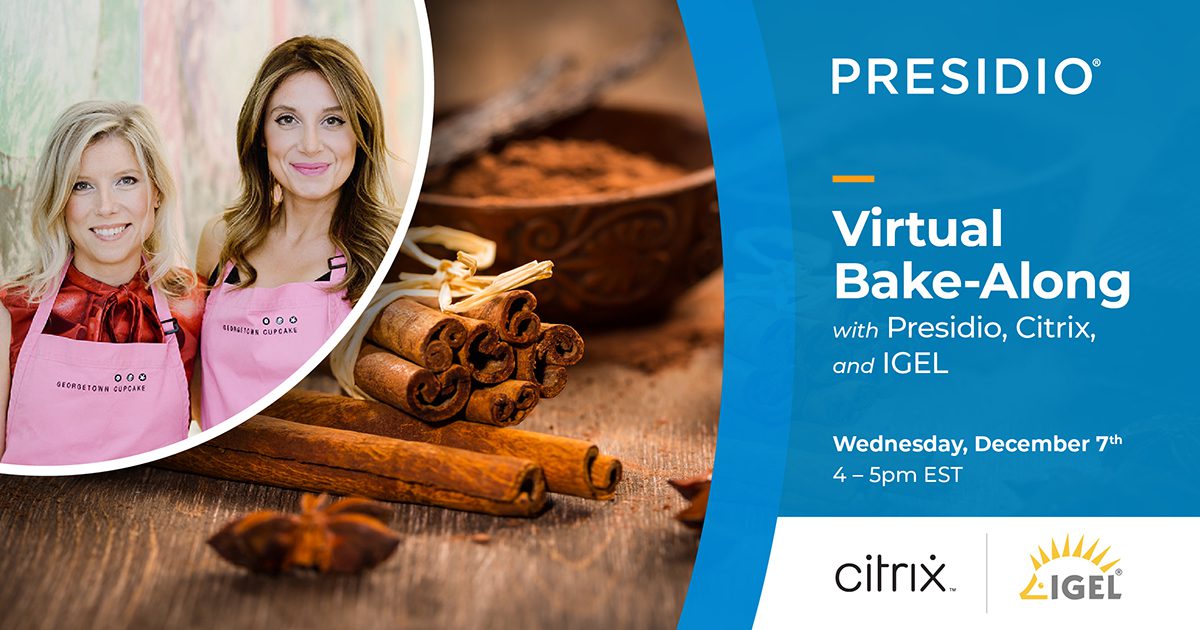 Virtual Bake-Along with Presidio, Citrix and IGEL
163
163 people viewed this event.
Streamlined, Secure Access To Any Cloud
Join Presidio, Citrix and IGEL and learn how we are empowering our customers and their distributed workforces with an enterprise level, secure, and high-performance combination for seamless access to workspaces.
Then we will be baking along with the Georgetown Cupcake Sisters as they show us tips and tricks to make the perfect treats this holiday season.
BONUS: customers will receive a dozen a dozen ready-to-eat holiday cupcakes delivered right to your door.