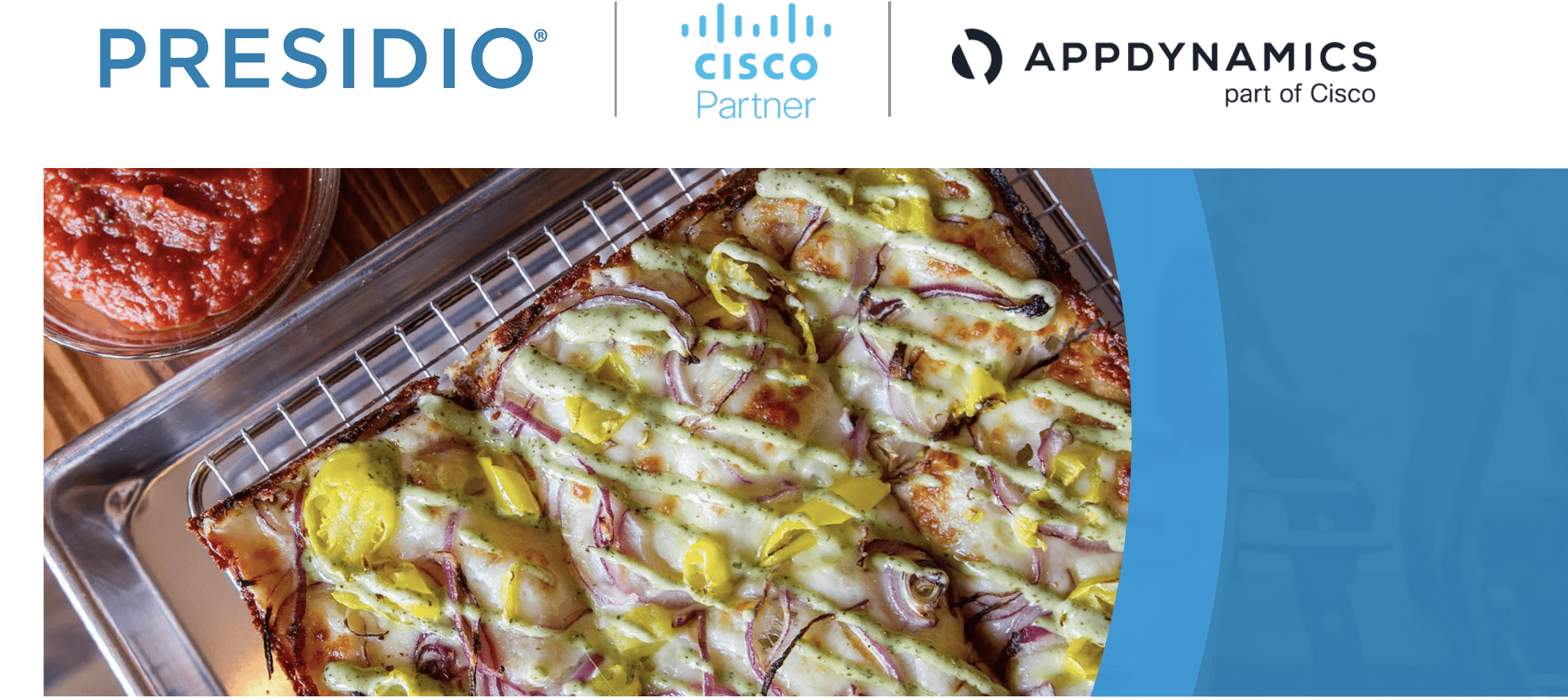 Transforming Your Experience: Why Pizza & Observability are the Best Combo
197
197 people viewed this event.
Join us as our experts discuss how IT is truly a strategic driver of business outcomes and a key player in delivering world-class customer experiences at scale. With this comes a whole new set of challenges.
We will take a look at how Cisco Intersight Workload Optimizer and AppDynamics can provide you the ability to scale and refine digital experiences to meet user demand while also managing the costs and complexity of application-centric businesses.
Also, we will have Emily Hyland, from Emmy Squared, walk us through making the perfect dinner, Pizza and Cocktails. Attendees will receive all ingredients to make pizza and a cocktail!