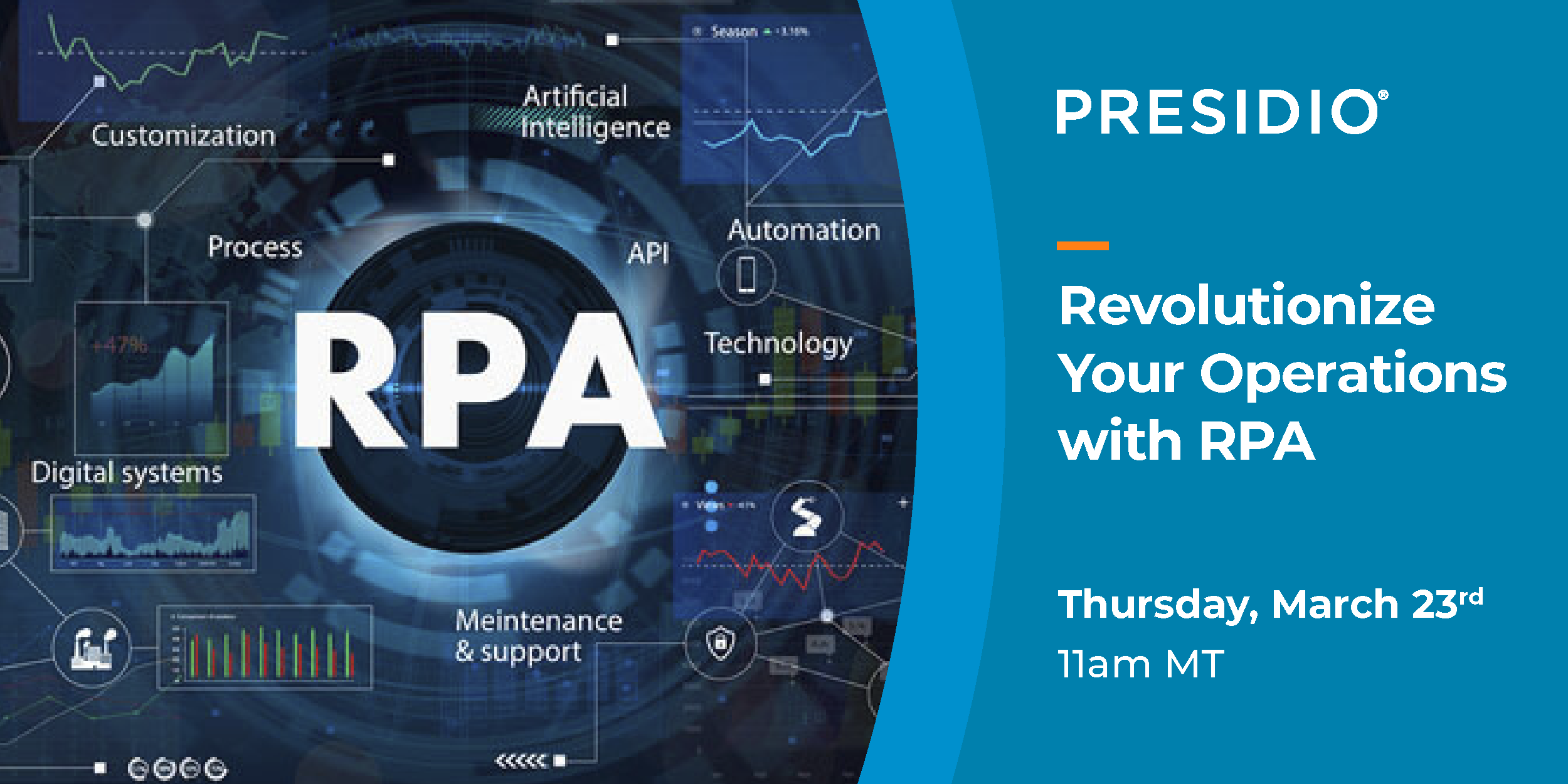 Revolutionize Your Operations with Robotic Process Automation (RPA)
93
93 people viewed this event.
Are you tired of spending countless hours on manual, repetitive tasks? Imagine freeing up your time and streamlining your workflow with Robotic Process Automation. Join Presidio and our expert presenter, Raj Revuru, on March 9th, at 11 am MT for a transformative webinar on the power of RPA. Discover the potential of automation as we look at how RPA can bring "more with less" to the public sector through real-world examples such as:
• Call center operations
• Compliance reporting
• Custom order processing
• Employee onboarding
• Scheduling systems
• Claims administration
• Data transfer
As your local agnostic team, Presidio will guide you through the automation journey and show you how to transform your legacy system processes. With access to leading cloud providers with the latest AI services, we'll help you identify opportunities for low, medium, and high automation potential through our process heatmap. Let's start the conversation and revolutionize your work processes. See you there!