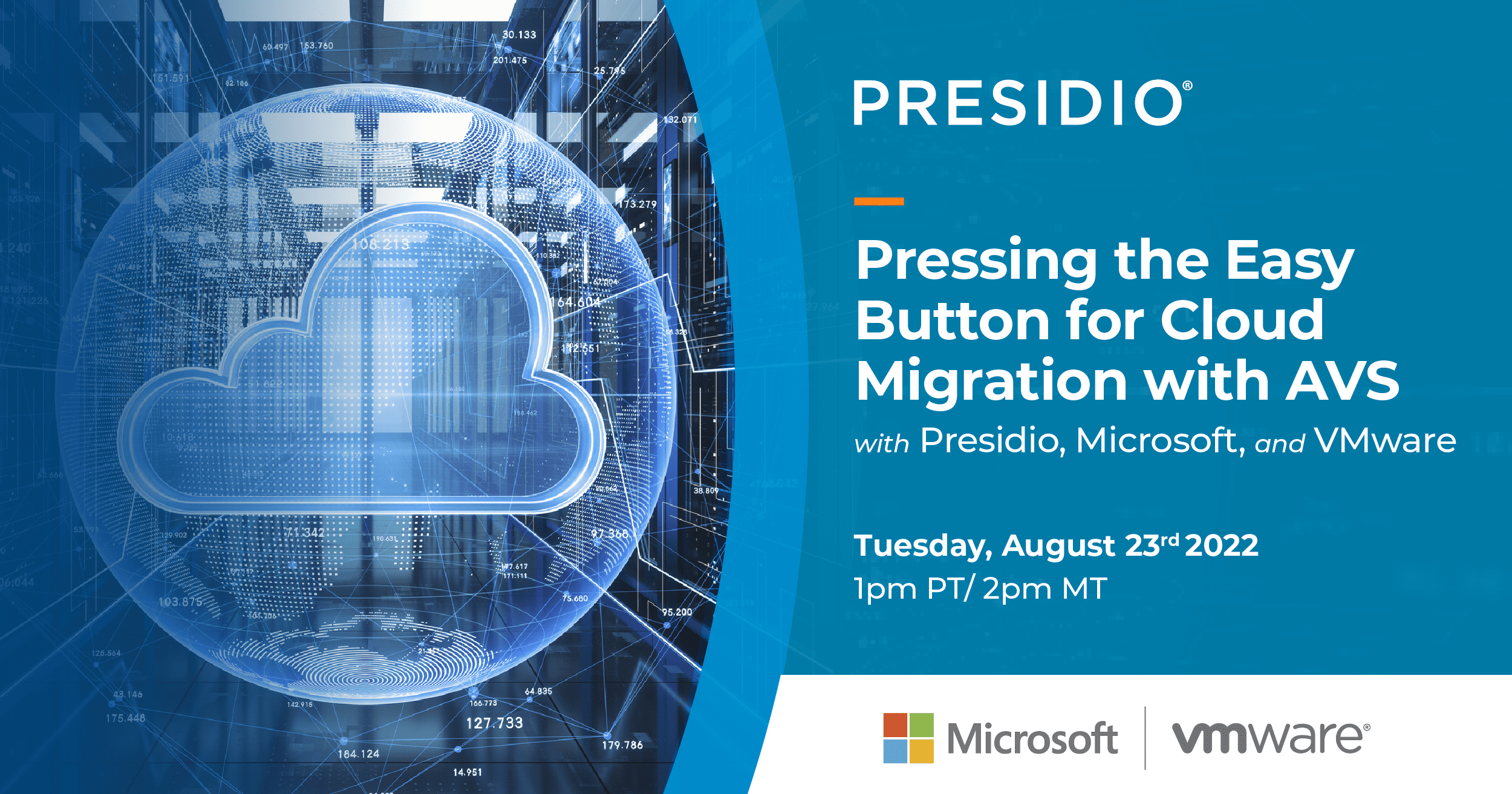 Pressing the Easy Button for Cloud Migration with AVS with Presidio, Microsoft, and VMware
107
107 people viewed this event.
Did you know Presidio is a leading Microsoft Services Partner, helping clients understand Microsoft software capabilities, add structure and efficiency to business processes, and create integrated web applications? As part of an ongoing series, join your local team to learn about how to centrally manage and secure your VMware workloads in the cloud. Azure VMware Solution—combined with the hybrid capabilities of Azure services—helps you achieve operational efficiency and innovate at your own pace.
You will learn:
• How Azure VMware Solution helps you achieve cloud efficiency and innovation using your existing VMware tools and skills.
• Use cases for "easy-button" hybrid cloud management, including migrating to the cloud, scaling on demand, and extending hybrid cloud operations.
• Additional MSFT stack deployment services that Presidio offers our customers.