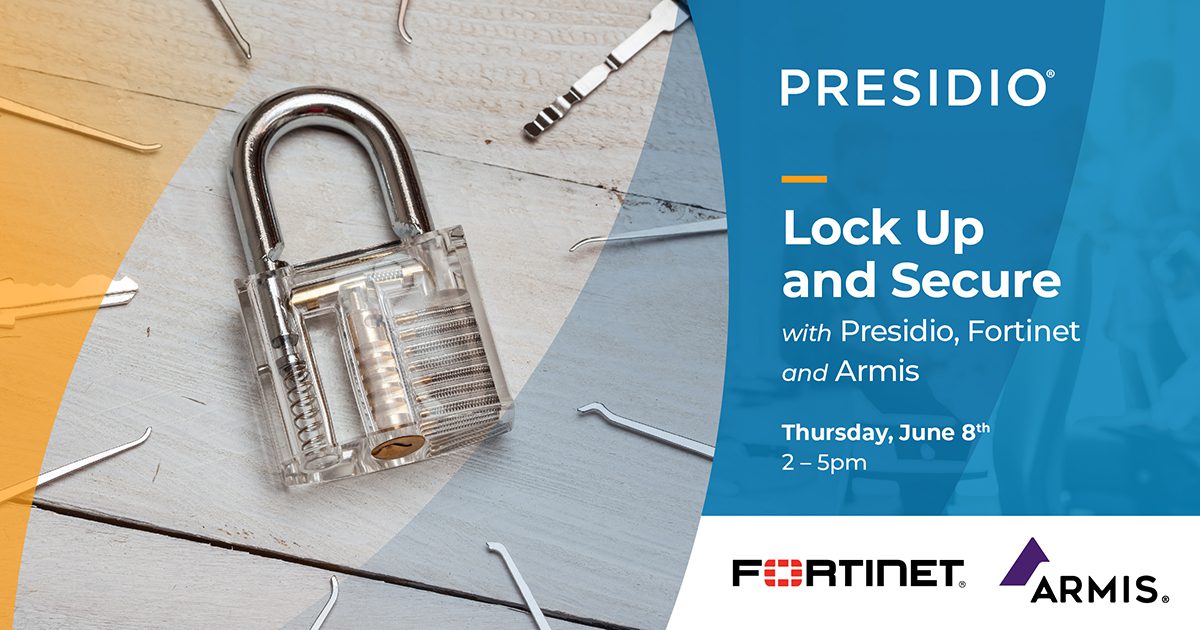 Lock Up and Secure with Presidio, Fortinet, and Armis
91
91 people viewed this event.
Lock up and secure your most valued assets! Help protect your business against today's most sophisticated and evolving cyber threats.
Today's networks connect a myriad of managed and unmanaged devices, with little visibility or control over the risk they introduce to the business. Security teams struggle to understand where, what, and how these vulnerable devices are. Combining the Armis Platform with Fortinet's Security Fabric creates a unified visibility, analysis, and enforcement ecosystem that delivers simpler, strong, and more efficient security controls. Armis, Fortinet, and Presidio offer the solution that lays the foundation for segmentation and Zero Trust.
Join us for this event at Saint Arnold Brewing Company on June 8th. Each attendee will receive a 3-piece lockpick set on-site as our exclusive instructor teaches you how to uniquely pick a lock!