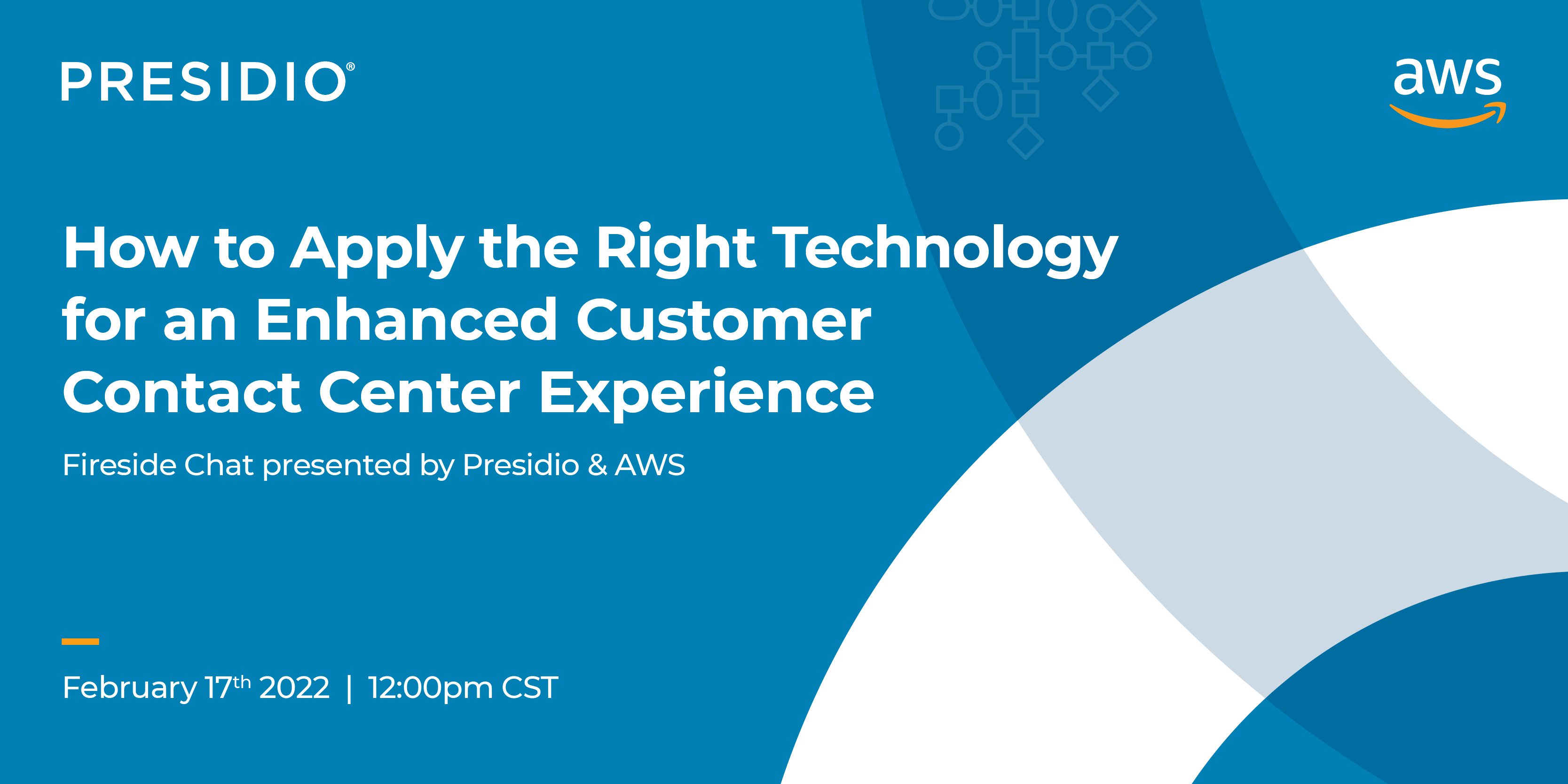 Presidio & AWS: How to Apply the Right Technology for an Enhanced Customer Contact Center Experience
115
115 people viewed this event.
Continuously adapt and improve customer experiences with Presidio, AWS, and Amazon Connect
Amazon Connect has proven to be a customer experience enhancer as an omnichannel cloud contact center platform that handles billions of interactions daily with up to 80% lower costs. But how does your organization begin the process of implementing Amazon Connect in your contact center and get the most out of the technology? AWS Partner Presidio is an expert in Amazon Connect contact center deployments, working from your unique business problem backward to the technological tools needed to solve them.
In this talk with experts from Presidio and AWS, learn about:
How Amazon Connect uses AI/ML to improve the customer experience.
The full range of Amazon Connect professional services Presidio offers.
Real-life examples of successful Presidio Amazon Connect customer deployments.
Featured speakers
Geoff Schnell, Head of Americas Sales, Productivity Apps, AWS
Casey Klein, Vice President of Contact Center, Presidio
Who should attend?
CIOs, CTOs, CISOs, VPs of IT, IT Managers, IT Directors, IT Supervisors, Business Decision Makers, C-Level or LOB Managers, CEOs, CMOs, COOs, VPs of X, LOB Directors