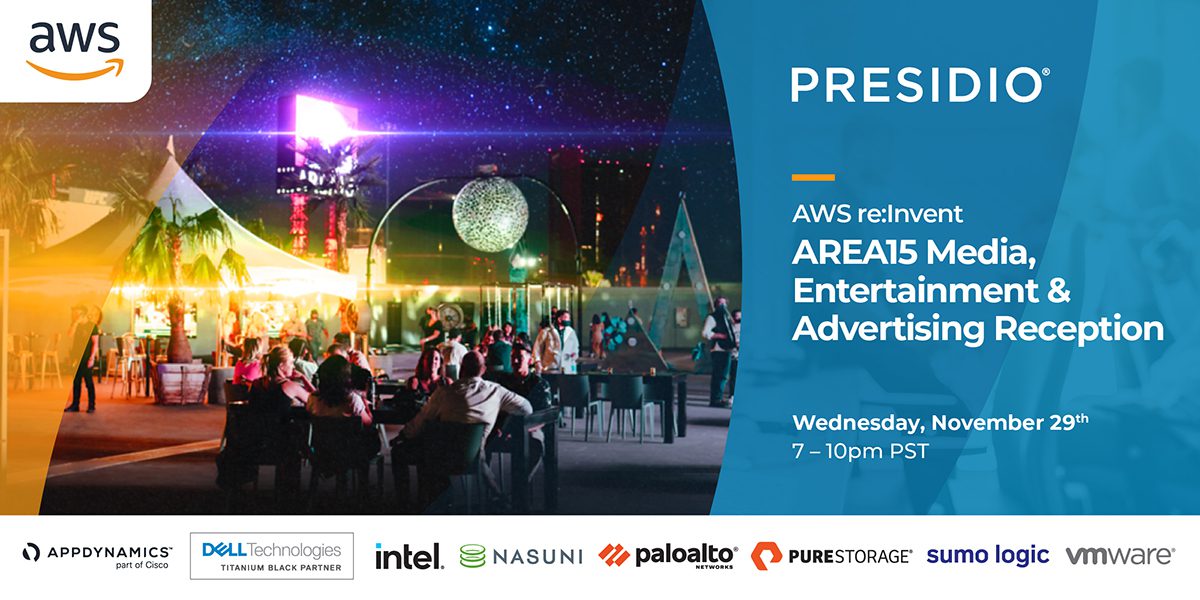 AWS re:Invent Media, Entertainment, and Advertising Reception at AREA15
83
83 people viewed this event.
You're invited to join us for an unforgettable night of immersive entertainment during AWS re:Invent at AREA15!
During this event, you'll be able to meet with technology leaders, network with fellow AWS re:Invent attendees and learn from other Media, Entertainment and Advertising organizations on how to begin next-level digital initiatives. Additionally, all attendees will be invited to experience Winkworld, a visually and sonically dynamic journey that walks through six infinity mirror room, each containing a distinct combination of light, color, sound, and motion. An evening not to be missed!
Please note: registration is limited to organizations in the Media, Entertainment or Advertising verticals.