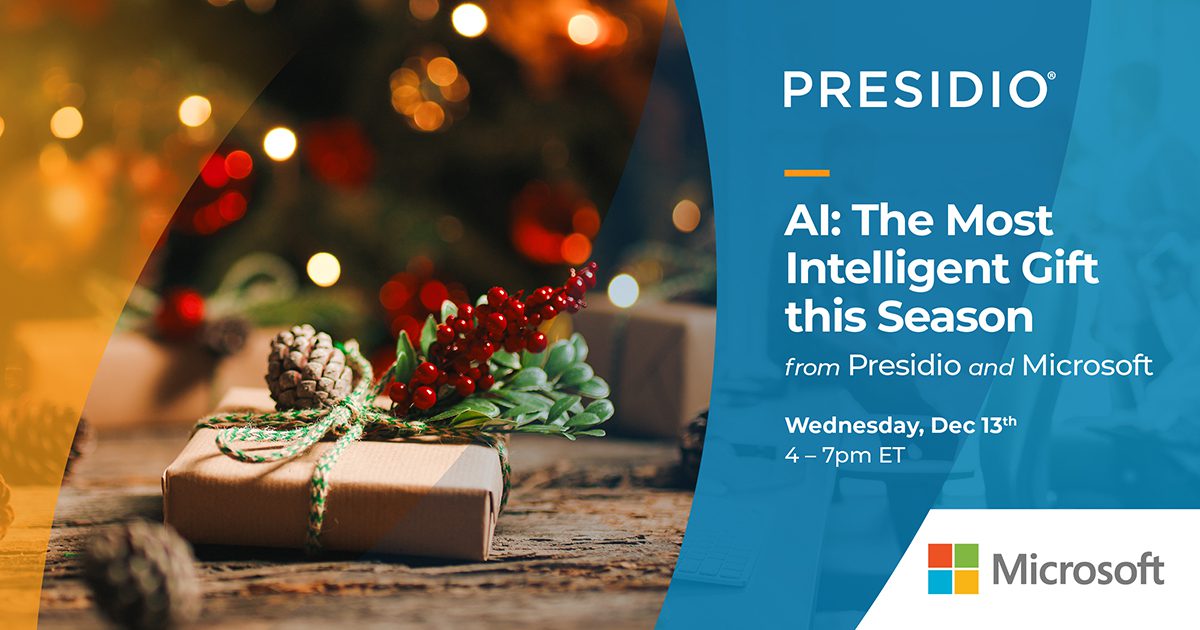 AI: The Most Intelligent Gift this Season from Presidio and Microsoft
56
56 people viewed this event.
Elevate Your Knowledge and Your Glass: Presidio and Microsoft Present GenAI and Microsoft 365 Co-Pilot — Unleash the Potential.
Wrap up the year with Presidio and Microsoft at our upcoming event that shines a spotlight on GenAI and Microsoft 365 Co-Pilot on December 13th at the Microsoft Technology Center in Burlington, MA.
In the spirit of the season, we're unwrapping the potential of these cutting-edge technologies and services. Explore the magic of GenAI and 365 Co-Pilot – all with Presidio and Microsoft AI Specialists to guide you through.
Additionally, attendees will enjoy a tour of the MTC, a raffle giveaway you won't want to miss, and holiday cheer with a mixologist at the event. Register now to secure your spot, and let's toast to a year of innovation and connection!
AGENDA
4 – 4:30pm: Customers and attendees gather at MTC for a tour of MTC before the presentation.
4:30 – 5:30pm: Presentation by Presidio and Microsoft.
5:30 – 7pm: Enjoy holiday drinks provided by a mixologist. Apps will also provided.