In your personal life, what is/are your hobbies and why are you passionate about them?  
I am an avid cyclist. I have been riding since my college days. I ride rode, mountain, and most recently – gravel biking. I have ridden in the deserts of Botswana, hills of Bosnia-Herzegovina, isles of Greece, shores of Europe and now seek out the trails of the United States.  
 How do your personal hobbies translate to the work you do at Presidio? 
Like cycling, there are times where you are alone and times when with a group. So, you must either grind yourself up a hill or down a long, winding road on your own, or there are times when you have assistance from the group, who encourage you and can even "pull" you by riding in front and providing a wind break.  
 Do you have any goals you are working towards this year? Either personal or in your job? 
I have reach one already. After 30+ years serving our great nation, the United States, in a military capacity, I, Colonel Shinn, retired in June 2023. My next goal is to be there and give away my daughters on their wedding days; so far, one down and one more to go. I figured the weddings would be enough for this year.  
 What is a quote that you live by? 
I have a few and drove my Soldiers and family crazy with my colloquial sayings. But I suspect I really have two I live by. 
Be Bold, Be Brief, Be Gone: which translates, be confident in what you are saying and know the facts to stand by them; speak succinctly but specifically when presenting your topic; and do not seek accolades of your accomplished speech on your topic but move on as any compliments or questions will follow. 
 Sometimes it seems as if there are more solutions than problems. On closer scrutiny, it turns out that many of today's problems are a result of yesterday's solutions.  –Thomas Sowell 
Make sure to understand the long-term ramifications of the choices and decisions one makes today. We humans, most of the time, want to solve the problem immediately, but the immediate may be the detriment of the distant. As a PM, I always need to understand how the potential decisions I make affect the future efforts to reach the goal.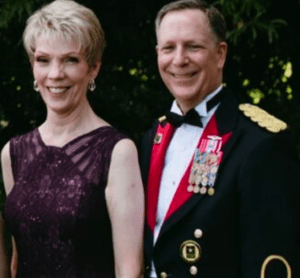 Sometimes it seems as if there are more solutions than problems. On closer scrutiny, it turns out that many of today's problems are a result of yesterday's solutions. 

— Thomas Sowell

GET TO KNOW US