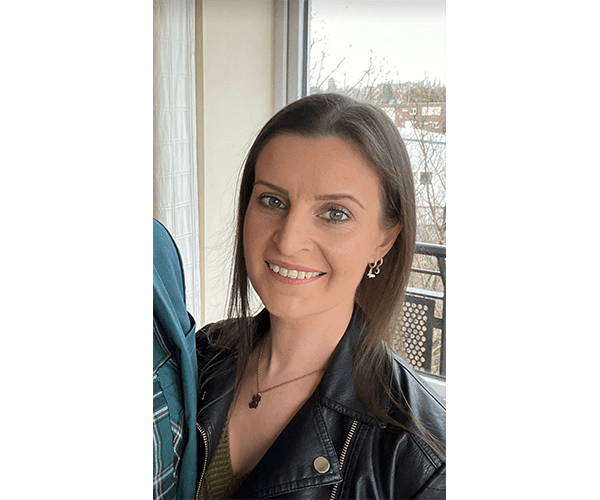 VP Of Solution Architecture
Who are you and what do you do at Presidio?
My name is Maria. I am a Project Manager with Presidio, and I work with our customers to deploy their preferred IT solutions.
Tell us about the road that led you to Presidio.
I finished college in 2013 with a BA and an MA in political science. Given there was a recession I stayed in a retail management position for longer than expected. Presidio offered me a position as an account assistant in early 2015. I had an opportunity to work within the finance and procurement areas during my first year. After 1.5 years with the business, I was offered a position of Project Manager. I have since progressed to managing some of our largest Managed Service customer engagements.
What attracted you to Presidio? And what keeps you here?
Presidio has given me a long-term career and prospects for continued growth. Presidio provided, and continues to provide, me with the room to grow (personally and professionally) and develop through experience, education, and coaching. The management teams I have worked with take a genuine interest in your life, your experience with your colleagues and customers, and your career progression.
What is life like at Presidio?
No day is ever the same – the technologies, customers, and teams involved in projects I manage are constantly changing. There is always a supportive environment, to discuss challenges and celebrate the wins, with peers or management.
What is energizing you and your work right now? What drives you?
Larger projects/programmes, more responsibilities, and opportunities to work with diverse teams and technologies across the business.
Tell us about a tech trend you are excited about.
Automation and AI in Project Management
What is your superpower/special talent? (Example: Engineer by Day, Chef by Night.)
Organisation – I can organise any room or occasion.
How does superpower align with your work here at Presidio?
I can think logically and quickly about how a schedule or plan should look, what information is needed, and how it should be stored so everyone who needs it has the access. Lists are my best friend.
Presidio provided, and continues to provide, me with the room to grow (personally and professionally) and develop through experience, education, and coaching

GET TO KNOW US