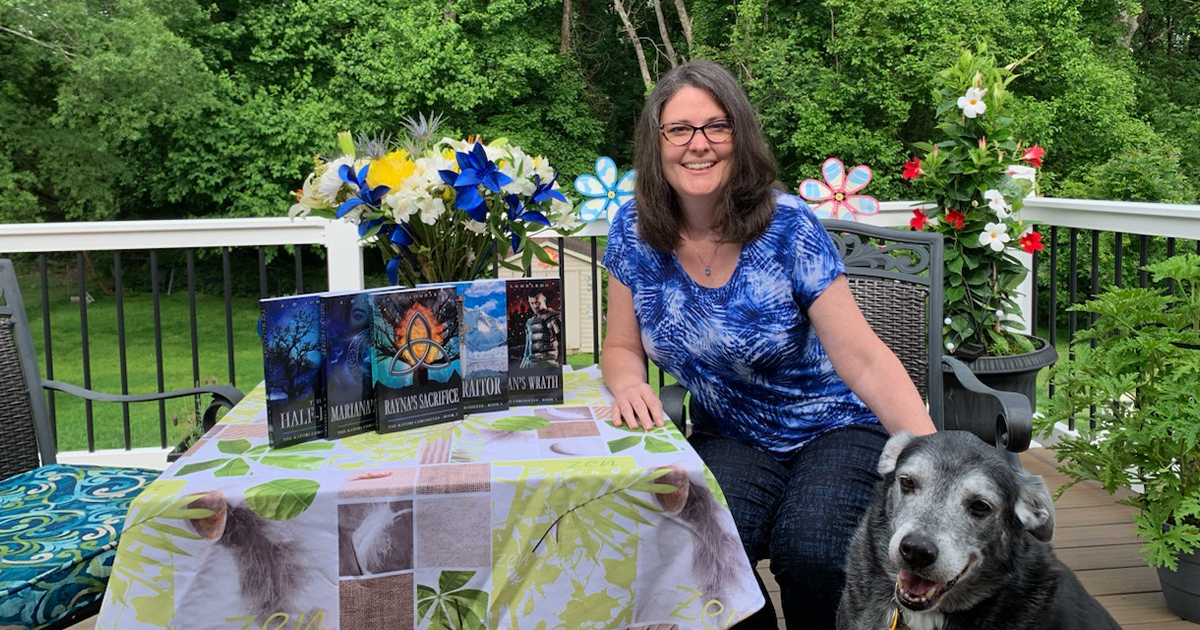 Why did you choose to work at Presidio?
Of all the places I interviewed, I know this might sound cliché… Presidio seemed like the happiest, most positive place. I got the impression the company is very team-oriented, and there are a ton of opportunities to grow personally and with the team.
In your personal life, what is/are your hobbies and why are you passionate about them? 
I write young adult fantasy novels. As a parent, I often read the same stories my kids do! Reading was an activity that my son and I really enjoyed. There was one story I started telling him when he was very young, and one night I got to thinking, "What happened to the mother in the story?" So, I started writing it down. I shared it with my son, and he was so excited about it. Since then, the stories have continued, and now I have published five novels.
How do your personal hobbies translate to the work you do at Presidio?
I love creating stories that energize people and make them feel good. For my job at Presidio, when I can create something for someone on my team and it makes them smile, that makes me feel good.
What is a quote that you live by?
My husband and I attend silent retreats focusing on living in the now. Our teacher once said something that stuck with me. He said, "Life is all clouds." When a cloud comes in, good or bad, sit through it because it will change. You can't control a cloud up in the sky. You can't grab onto it, change it, or force it into something it's not. Mindfulness is letting go of the things you cannot control. Just like good and bad experiences in life, each moment is temporary. Live it, and let it pass.
Life is all clouds. When a cloud comes in, good or bad, sit through it because it will change.

GET TO KNOW US