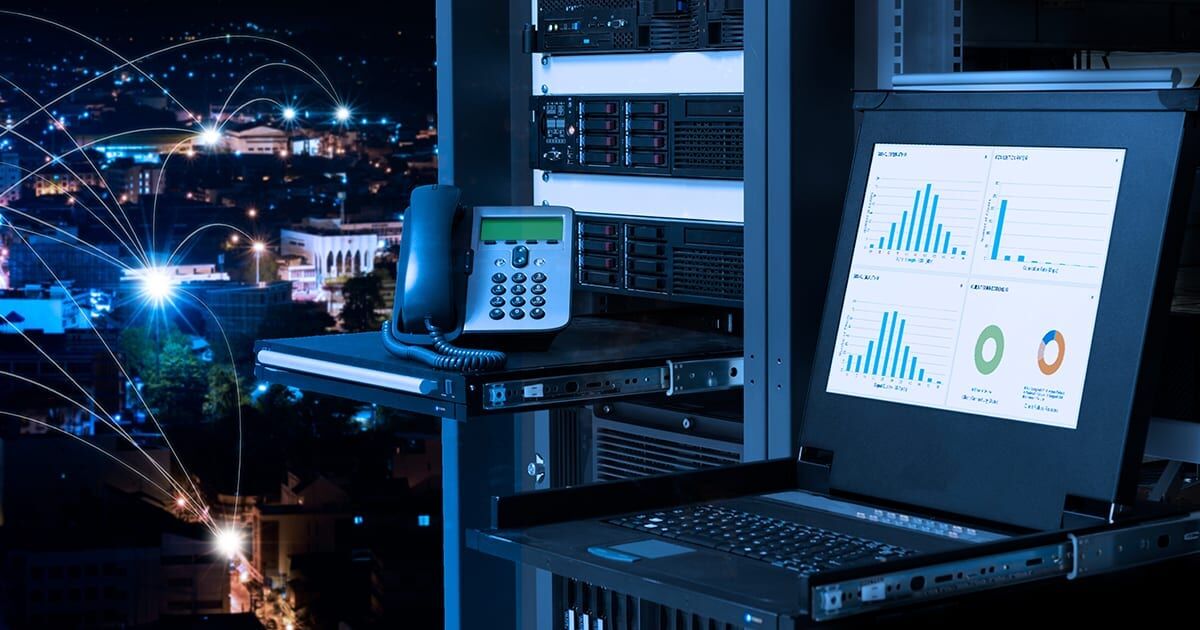 To accommodate on-prem data center workloads, IT organizations look for ways to simplify their systems, making it easier to consume, use and manage that data.
One such solution is to deploy a hyper-converged infrastructure (HCI), combining storage, compute, and networking into a single system. HCI reduces touchpoints, employing software-defined solutions in place of separate, dedicated hardware. No longer do you need to manage separate compute, storage and networking – it's all delivered inside a single solution stack.
So why wouldn't everyone opt for HCI? Because for organizations with high I/O workloads seeking a general-purpose solution, HCI may not have been a good fit in the past; although fine for most applications, it was unable to accommodate some especially high I/O demands. And with the growth of data, those types of workloads were only going to increase in number and size. Most customers did not want to invest in a niche product – they wanted to support all of their applications across a single platform. And that requirement could be a challenge in HCI.
But those issues are history, and HCI has come of age as a mature all-flash platform with a significant boost from a new generation of consistent, high-endurance SSDs from Intel. If you haven't considered HCI for your organization, Presidio believes that HCI is definitely worth another look.
All-flash design makes all the difference
When HCI solutions were first launched, they featured spinning magnetic disks, just like other platforms. In time they began to employ SSDs for the caching tier, but continued to use spinning drives for capacity.
Now, HCI platforms have advanced to all solid-state design. As a result of their ever increasing performance, low latency and simplified infrastructure, as well as the drive for data center modernization, HCI is a logical fit in more and more real-world use cases.
One of the initial uses for HCI was in virtual desktop infrastructures (VDI), which were often a separate data center environment with limited I/O demand from their storage. But nowadays HCI is becoming a go-to platform for compute-intensive workloads like AI and analytics – and today's all-flash HCI allows it to handle these I/O intensive workloads.
Intel's storage and memory innovation completes the HCI picture
The advancement of HCI owes much to Intel® Optane™ technology, Intel's breakthrough in non-volatile memory and storage, enabling memory-like performance with storage-like capacity. In particular, Intel® Optane™ SSDs in HCI solutions help balance workloads and reduce latency to deliver consistent performance.
Previously, HCI systems experienced performance fluctuations due to varying workloads. Intel Optane SSDs abstract that to produce a more consistent experience for a broad range of workloads. Intel has architected the SSDs that go into HCI systems for high endurance, resisting the wear and tear that can make short work of less rugged devices. Where other drives might top out at three writes per day, Intel Optane SSDs can perform 60 writes per day.
Finally, there's the matter of efficiency, as Intel Optane SSDs offer superior caching versus capacity ratios.
See how today's HCI can simplify your data center
If you haven't considered the benefits of a hyperconverged infrastructure in a while, it's time to take another look. HCI has always offered simple, cloud-like manageability, but it wasn't an ideal fit in every environment, especially for high-I/O workloads.
That's all changed with the evolution to all-flash HCI design – and the introduction of Intel Optane SSDs for consistent, efficient performance. The result: a mature yet simplified solution for the compute-intensive demands of the modern data center.
To help you understand how this solution can benefit you today, contact Presidio for a workload assessment to evaluate your storage needs and demonstrate how modern HCI platforms can help simplify your environment.