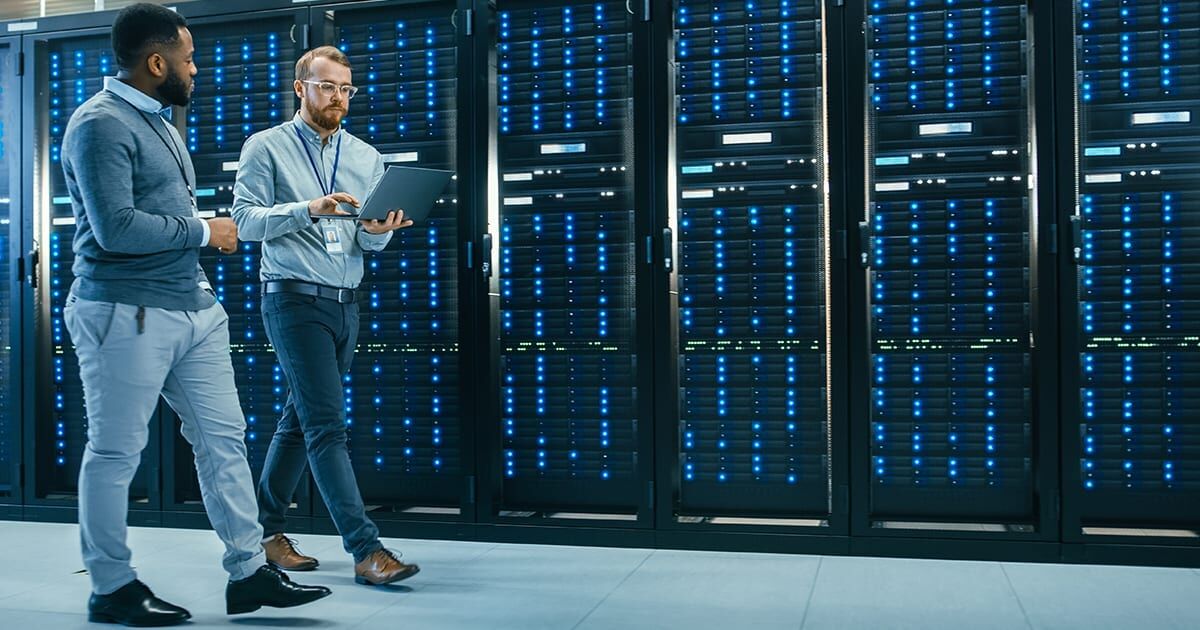 Organizations are looking for a data center solution that offers it all: agility, simplicity, scalability, automation, high availability, self-healing properties, cloud readiness and security – everything in one package. Today's all-flash hyper-converged infrastructure (HCI) is the solution that provides all those advantages.
Today's all-flash hyper-converged infrastructure (HCI) is the solution that provides all those advantages.
For those unfamiliar, HCI combines compute, network and storage in a single, efficient solution without the complexities of traditional storage approaches. HCI is designed to support any workload at any scale, managing global clusters from a single pane of glass. No longer is it necessary to manage separate compute, storage and networking – everything is delivered inside a single solution stack. HCI even provides advanced storage management functions like backup, recovery, replication, deduplication and compression.
One of the prime suppliers of HCI solutions is Presidio technology partner Nutanix. As an early leader in HCI software, Nutanix first provided its hyperconverged solutions on traditional storage technology running on spinning hard drives, delivering a measure of performance that sufficed for the needs of VDI workloads. Then, the company advanced to solid-state drives for accelerated performance to run more demanding workloads.
Now, Nutanix has embraced the latest Intel® Optane™ technology for the data center, advancing HCI performance while simplifying and automating IT operations.
Modern HCI requires maximum performance.
IT organizations that still depend on complex legacy infrastructures face a host of challenges: they're not agile enough to scale quickly or cost-effectively, and their data is siloed, making IT provisioning a time-consuming task.
Consequently, these challenges are compelling many organizations to modernize with hyperconverged solutions that support capacity and performance growth cost-effectively.
But, unlike traditional storage solutions, HCI performance is linked to the speed of the network. As networks get faster, customers need a reliable storage infrastructure to maintain those network speeds. And, they need reliable network connectivity to serve a proliferating number of devices. While customers would like to run more apps on HCI, doing so requires performance acceleration. There's an expanding need for robust, high-intensity workloads like in-memory databases, virtualized environments, all requiring increased performance.
In short, HCI requires maximum performance, and more of it – today and in the future.
Nutanix® HCI on Intel® technology-based platforms answer customer needs
The newest Nutanix AOS platform delivers a high-performance, software-driven IT infrastructure stack that is agile, secure and scalable, with cloud-like simplicity and the cost predictability of traditional on-prem infrastructure. Its fully distributed software platform architecture leverages the same web-scale engineering principles developed by leading cloud companies, integrating compute, virtualization, and storage environments into a single solution.
The high-performing Nutanix HCI solution features a pair of enabling technologies:
• Nutanix Blockstore manages storage media and I/O with reduced processor overhead and lower latency, enabling Nutanix AOS to store data quickly on any physical device.
• Intel SPDK (storage performance development kit) allows direct access of NVMe devices for lower latency, less overhead and reduced CPU utilization.
Operating in tandem, Blockstore and SPDK provide a highly efficient data path that's compatible with leading hypervisors, enabling Nutanix to halve latency and optimize Intel® Optane™ SSDs for improved total cost of ownership.
Running Nutanix HCI software on Intel technology-based platforms delivers powerful advantages that legacy systems could never equal, including:
• Resiliency that safeguards data with intelligent management for data locality and protection. This solution distributes data across the cluster on all nodes, increasing resilience and accelerating rebuilds.
• Efficiency when interfacing with NVM Express (NVMe) media for improved performance with SPDK.
• Speed for lower latency and higher input/output operations per second (IOPS) when combined with Nutanix Blockstore.
• Scalability, whether incrementally as business grows, quickly to meet sudden compute/storage demands or run more applications, or even to build the foundation of a hybrid cloud.
Intel and Nutanix have a long history of working closely together. In August 2020 they announced the launch of a joint Innovation Lab. Through this Lab, Nutanix and Intel collaborate closely to achieve the latest HCI optimizations and innovations, leveraging their respective technologies. These include:
• Intel® Optane™ persistent memory provides cost savings for VDI systems – Intel upended the traditional memory/storage hierarchy, capturing the best characteristics of both by cost-effectively expanding memory capacity and enabling low-latency access to persistent data.
• Intel® Optane™ SSDs improves performance – The high speed and density of this new class of non-volatile memory eliminates processing bottlenecks and improves performance in demanding HCI environments. Adding Intel Optane SSDs provides low latency, outstanding quality of service (QoS), and high endurance for a broad range of workloads.
In addition, the Nutanix HCI solution utilizes:
• Intel® Xeon® Scalable processors – Cost-efficient and flexible, these processors provide the outstanding compute performance necessary to drive HCI solutions across a broad range of data-centric use cases.
• Intel® networking technologies, including optional 100Gbe Ethernet adapters to deliver the accelerated speeds required for HCI performance.
Accelerate your move to HCI performance.
Intel Optane persistent memory and Intel Optane SSDs are key to the acceleration that drives the Nutanix HCI platform with NVMe, supported by an array of Intel processing and networking technologies for the hyperconverged data center. Together, these ingredients deliver superior performance and latency improvements under real-world testing conditions.
As HCI solutions continue to mature, Nutanix is expanding possibilities through leading edge technologies and next-gen software enhancements. Presidio combines Nutanix and Intel technologies to achieve that performance with integrated, end-to-end solution offerings made possible through a longstanding partnership. Presidio works with a wide range of customers to provide the ideal HCI solutions to match each organization's unique technology requirements. We have more than 15 certified engineers for Nutanix, offering consulting and other professional services.
Learn more in this Presidio C-Suite Perspectives Webinar video featuring Nutanix CEO Dheeraj Pandey or contact us today.