Strengthen your cybersecurity to protect your company from everything, everywhere.
Presidio and AWS make it all possible.
We'll help optimize your cybersecurity for today's unrelenting threat landscape, and tomorrow's. How? By leveraging our shared responsibility model along with smart solutions and decades of proven experience across multitudes of clients to ensure your applications, workloads, data, and brand are protected from every threat angle.
Whether you're in the cloud or on the way, Presidio and AWS will help you successfully migrate, manage, and secure your data in the cloud, on premise, at the edge, and everywhere it needs to go.
A full spectrum of coverage
From individual cyber challenges to the establishment of a Security Operations Center, Presidio works with you to identify gaps, protect sensitive data, and respond with industry-leading technologies and automation.
Presidio helps you:
Scale securely with superior visibility and control
Automate and reduce risk with deeply integrated services
Build with the highest standards for privacy and data security
Leverage the largest ecosystem of security partners and solutions
We consult with you to understand your specific needs, and then architect, design, implement, and manage your prioritized initiatives—plus, we're certified in every aspect of cybersecurity and stay current with the latest technologies.

Governance, Risk and Compliance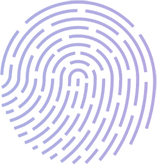 Incident Response and Digital Forensics

Risk Advisory (vCISO) Services
Security Architecture Services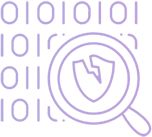 Vulnerability Management and Penetration Testing
AWS ensures a flexible,
secure cloud
We'll help you:
Raise your security posture with unmatched infrastructure and services
Boost your ability to meet core security and compliance requirements, such as data locality, protection, and confidentiality
Automate manual security tasks so you can shift your focus to scaling and innovating your business
Pay only for the services that you use