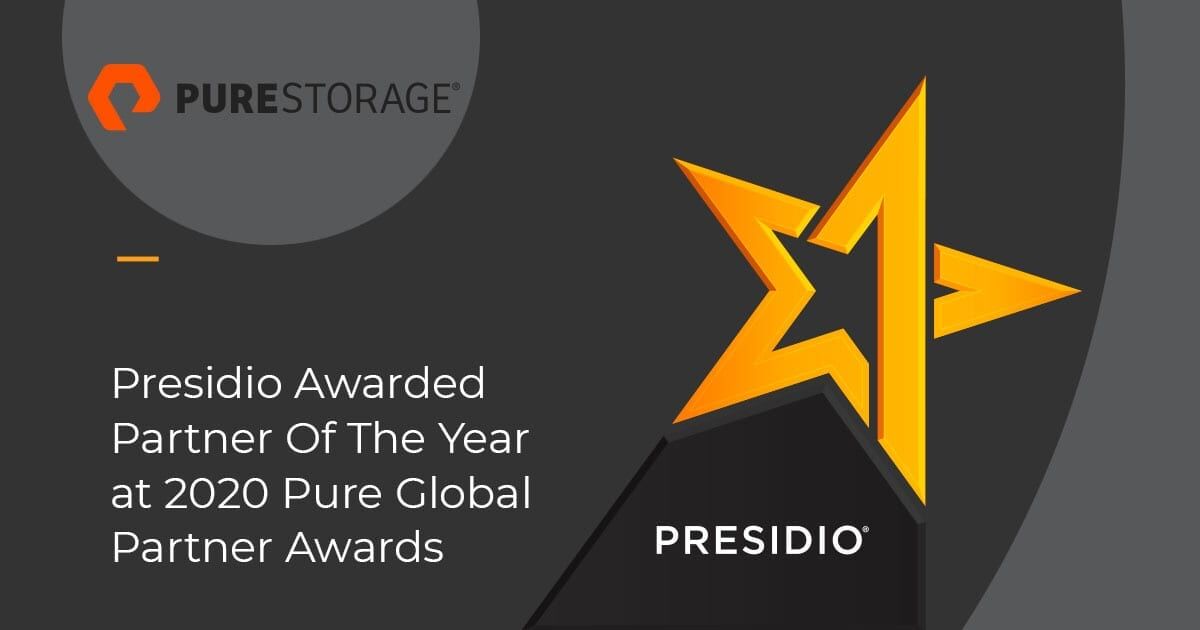 Presidio announced it was a recipient of the Pure Storage Partner of the Year award. The award represents the commitment from Presidio to deliver Pure Storage's portfolio and the ability to provide a Modern Data Experience to their customers that is seamless, flexible, reliable and provides a subscription to innovation.
This designation differentiates Presidio as a leader in technical proficiency and recognizes that the Presidio teams follow proven best practices for success in delivering modern storage solutions to customers.
"Presidio is proud to be the recipient of the 2020 Pure Storage Partner of the Year award," said Raphael Meyerowitz – Engineering VP – Office of the CTO, Data Center &
Digital Workspaces, Presidio. "Our team is focused on assisting companies see timely and
scalable benefits of modern data solutions."
"It's because of Presidio's partnership and leadership, that we've continued to grow and win in a rather remarkable year. Pure recognizes that Presidio has been a leader in the market, their vision and strategy complement Pure's, and their focus on the customer is exceptional," said Andy Martin – VP of Global Channel Sales, Pure Storage.
Pure is a 100% partner-centric company and partners are core to delivering Pure's vision of changing the expectations for data and storage management by delivering storage that is dynamic and provides a cloud experience via shared services and flexible on-demand consumption.