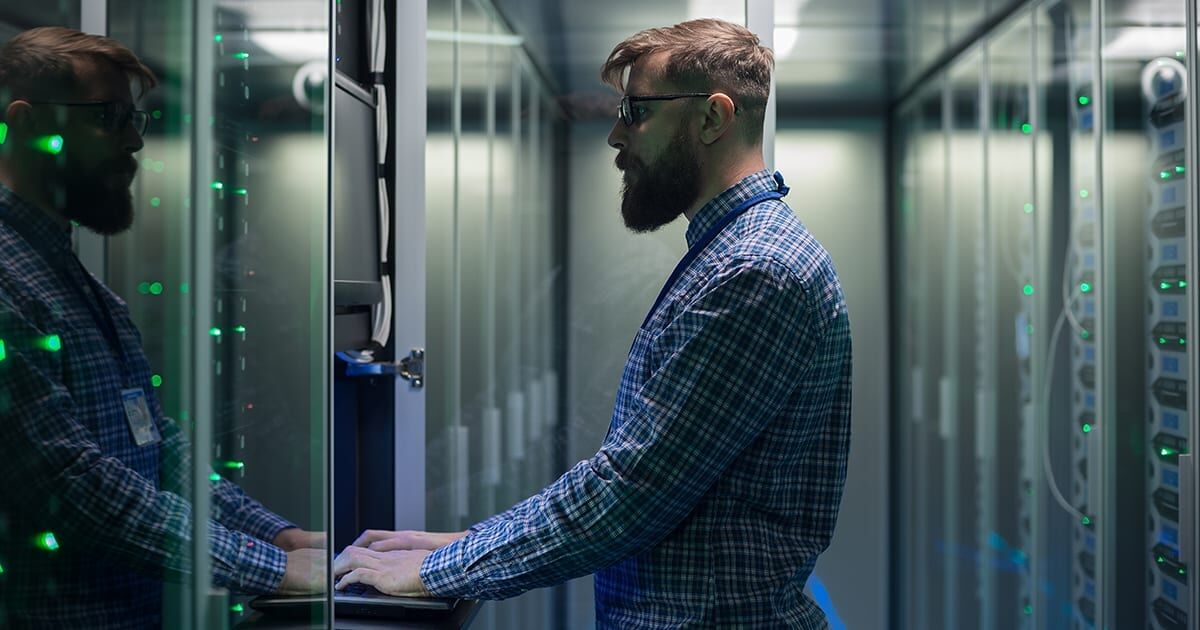 In the ebb and flow of technology, convergence has gone through many stages. Where mainframes consolidated workloads, commodity servers allowed workloads to be broken out and configured for specific use cases.
Then, virtualization allowed for servers to remain individually unique, while still sharing consolidated hardware. But this required merging hardware from multiple vendors into a single solution. The promises of improved availability and consolidation were threatened by the tedious and error-prone work of complex interoperability models.
By 2006, you began to see the emergence of software-defined storage. To tap into the inexpensive local storage on commodity servers to create a clustered storage environment was a novel concept. While this initially lacked the features of enterprise storage, it was about to spark a number of changes and give birth to a new infrastructure model. Shortly after, a new technology platform began to emerge, combining virtualization with software-defined storage to make a new hyperconverged infrastructure (HCI). This new platform simplified the process of implementing a virtualized infrastructure, but software-defined storage took a toll on the processors and local storage devices. While the flexibility offered great advantages, the performance limited where this new technology could be used.
This is where Intel stepped in to begin knocking down barriers. Soon, advancements in Intel Xeon processors provided the necessary boost to allow for better software-defined storage features. Combined with a caching layer from Intel solid-state drives, this began to move HCI into the mainstream. However, the use cases were still limited. While this was an ideal solution for technologies like virtual desktops, it lacked the performance and capacity needed for more widespread adoption.
While the software continued to become more efficient, Intel continued its constant pace of innovation and improvement. And that brings us to the HCI platforms of today. With Intel Xeon scalable processors, and Intel Optane storage, HCI platforms now have the power to tackle some of the most demanding workloads. Gone are the days of dismissing HCI as a niche player, organizations big and small are tapping into the power and simplicity of HCI to modernize their infrastructure.
While "software-defined" technologies are a keystone element in HCI, they also place an additional burden on the processors of each node. Intel Xeon Scalable Processors provide the compute power to both run the VM workloads and handle the enterprise features and performance of elements like software-defined storage and networking.
One of the most important elements of an organization's technology investment is data. For HCI to move into the mainstream, it needed to provide both scale and performance. Initially, flash storage was limited to the caching tier in front of larger spinning drives. The few all-flash options available were extremely limited in capacity. This is where Intel Optane SSD storage has been a real game-changer. Providing both performance and capacity, Intel Optane SSD solutions now allow HCI platforms to increase performance by up to 60% and decrease node counts by 1/3. This not only simplifies the environment, but it can also reduce licensing costs.
Without knowing it, Intel was creating an ideal solution for unexpected events. HCI solutions provide an excellent platform for scalability and flexibility. When the world faced a pandemic and needed to adjust overnight, HCI customers found themselves uniquely positioned to adjust and innovate. Leveraging the advancement of Intel processors and storage, HCI platforms were able to provide the performance and scale necessary to empower a shift in business operations that would have been impossible just a few years ago.
Learn more about our partnership with Intel.