Texas DIR Contract – DIR-TSO-4112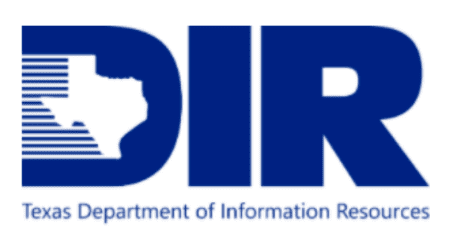 Cloud Services Contract DIR-TSO-4112
Presidio Networked Solutions Group, LLC offers Cloud Services, which includes infrastructure as a service (IaaS), platform as a service (PaaS), and miscellaneous as a service (MaaS) through this contract. This contract offers a wide variety of cloud services including but is not limited to networking, Storage, Virtual Machines, EC2, Linux/Unix, Amazon QuickSight, Business Analytics, Data Management, Data Services, Data Retention, RDS, Redshift. Contracts may be used by state and local government, public education, other public entities in Texas, as well as public entities outside the state. This contract has no resellers or subcontractors.
For more information on Cloud Services contracts, please visit, https://dir.texas.gov/contracts/dir-tso-4112
About Presidio
PRESIDIO NETWORKED SOLUTIONS GROUP is a leading IT solutions provider assisting clients in harnessing technology innovation and simplifying IT complexity to digitally transform their businesses and drive return on IT investment. Our Digital Infrastructure, Business Analytics, Cloud, Security & Emerging solutions enable our almost 7,000 middle market, enterprise and government clients to take advantage of new digital revenue streams, omnichannel customer experience models, and the rich data insights generated by those interactions.
Our mission is to enable our clients to capture economic value from the digital transformation of their businesses by developing, implementing and managing world class, cloud ready, secure and agile IT Infrastructure solutions. We deliver this technology expertise through a full life cycle model of professional, managed, and support services including strategy, consulting, implementation and design.
By investing in the future of IT solutions we stay at the forefront of technology trends. And to ensure our clients have access to a wide range of technologies and best-of-breed solutions, we partner with over 500 OEMs including market leaders and emerging providers to bring our clients integrated, multi technology solutions.
We serve as an extension of our clients' IT teams, providing deep expertise and letting them focus on their core business. Through 60+ US offices and 2,800 professionals, including 1,600 technical engineers, we are trusted advisors to our clients on a local level while also bringing our national scale and expertise to bear. We have $2.8 billion in annual revenue and are owned by funds affiliated with Apollo Global Management, LLC (NYSE:APO).
Presidio holds several contracts with the State of Texas through the Department of Information Resources DIR Cooperative Contracts Program.
Service Offerings and Services Descriptions
https://www.presidio.com/services
Cloud Services Contract DIR-TSO-4112 Pricing Information
For more information regarding pricing, click here
PRESIDIO NETWORKED SOLUTIONS GROUP Contact Information
Erik Hayko
Contracts Manager
7701 Las Colinas Ridge, Suite #600
Irving, TX 75063
Phone: 469-549-3800
Fax: 469-549-3888
Email: [email protected]
Instructions For Obtaining Quotes & Placing Purchase Orders
For product and pricing information, contact Erik Hayko at

[email protected]

  or your designated Presidio territory rep.
Generate a purchase order, made payable to Presidio. You must reference the DIR Contract Number DIR-TSO-4112 on your purchase order.
E-mail or Fax your purchase order and quote form to your designated Presidio sales representative.
Warranty and Return Policies
Presidio will honor the warranty policies provided by each individual manufacturer.
DIR Co-op Contract Program Overview
For a full overview of the Texas Department of Information Resources Cooperative Contracts, please visit the DIR Co-op Contract Program Overview page.
Cloud Services Contract DIR-TSO-4112
Reference: https://dir.texas.gov/contracts/dir-tso-4112