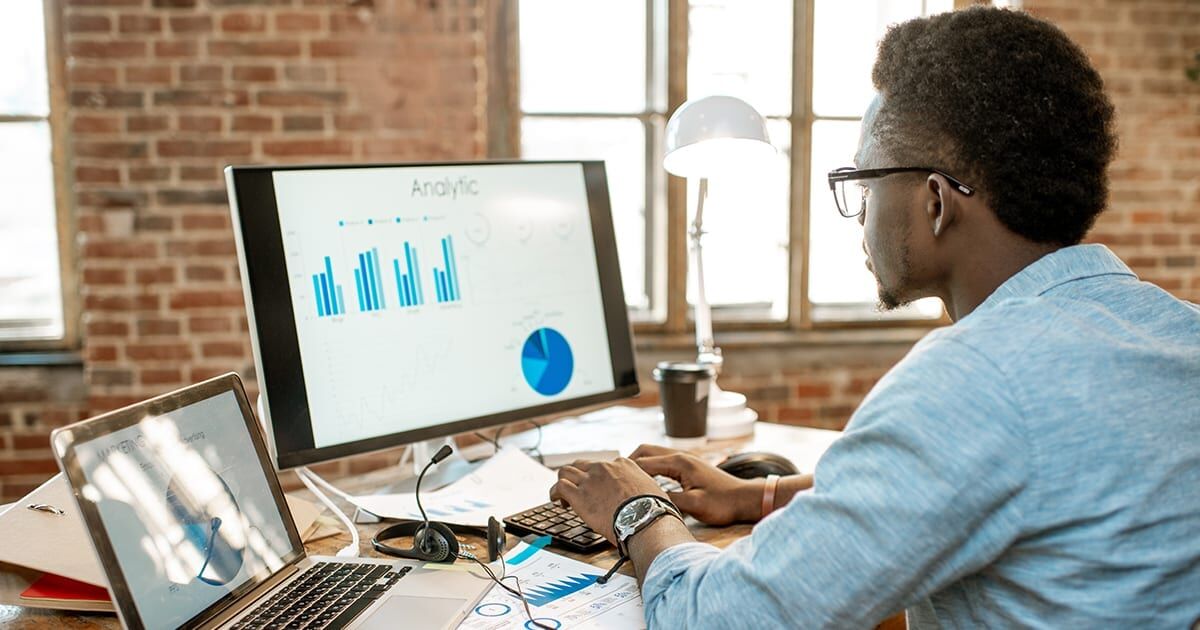 Simplified apps and a modernized data center are critical in today's transformed world.
In early 2020 the world was abruptly dropped into a new, scarcely imagined reality. In mere weeks, office and retail spaces were shuttered, curfews and lockdowns were imposed, and many employees were required to move from the office and stay productive while working at home. In fact, businesses reported that their mobile workforce jumped from 20 percent to more than 70 percent almost overnight.
Presidio – which has always maintained close customer relationships to understand people's challenges and needs – reached out to CIOs to learn how this global event has impacted their operation. They shared their top challenge: providing remote workers with reliable access to applications in a seamless, secure cloud-like experience. This customer response reinforced our belief in the importance of a secure modernized data center that supports those productivity apps and delivers securely on other needs.
Recognizing the challenges of legacy environments
Our CIO survey revealed that much of the lagging performance from certain apps could be traced back to legacy on-prem data centers. Organizations were constrained by the limits of their traditional three-tiered infrastructure, with separate dedicated resources for compute, networking and storage, and an inability to react dynamically to sudden changes and necessities – for example, the instant, explosive growth in the remote user population during the pandemic.
Upgrading highly complex environments comes with a myriad of cross-compatibility issues and interdependencies – a database of variables to make sure hardware and software work together. Ultimately, these limiting factors of a legacy environment hobble an organization's ability to adjust and scale performance quickly, or move applications rapidly – a critical problem now more than ever.
Instant scalability with a converged / hyper-converged infrastructure
To provide the secure, seamless, cloud-like experience remote employees need – anytime, anywhere, on any device, using any app – requires a modernized converged or hyper-converged infrastructure. However, businesses face a host of considerations when deciding whether a converged or hyper-converged infrastructure is right for their environment. Each offers its own benefits and trade-offs:
• Flexibility to scale compute or storage with a converged infrastructure – Storage and compute can be scaled up or down independently: for example, if you're offering a new service that requires additional compute but not extra storage, you can add pre-qualified, pre-built nodes and leave storage as-is. While you can change individual resources in a converged system, it does involve more work and attention to compatibility between components. But in use cases where scaling individual resources is important – a brick-and-mortar store transitioning to 100 percent online sales, for example – the flexibility of a converged infrastructure makes sense.
• Immediate scaling of compute and storage with a hyper-converged infrastructure – Like converged, its components are pre-validated for easy scalability, but it has more automation built-in: every node is a complete package of compute and storage that can be expanded in minutes simply by adding nodes. As a performance dividend, the addition of Intel® Optane™ SSDs enhances the capabilities of hyper-converged systems, balancing workloads and reducing latency to increase overall performance. In the case of a rapid COVID-19 response, a modernized business data center would be able to add extra storage and compute to roll out new virtual desktops almost overnight, scaling its remote workforce from 10 percent to 100 percent.
A smart modernization strategy begins with ensuring app accessibility
Identifying the right modernized data center solution is a complex endeavor involving countless considerations and options. To help our customers navigate the process, Presidio takes a phased approach to data center modernization, starting with a sound application migration framework as part of a well-planned comprehensive strategy.
In addition to examining application delivery, networking and data center modernization, Presidio applies its holistic approach to other key infrastructure factors, including backup and disaster recovery, business continuity, and – crucially – managed security. And at every turn, we look for opportunities to automate, planting the seeds for AI and machine learning to take full advantage of a software-defined network environment.
This is all part of our proprietary Envisioning process, in which we conduct a full analysis of your environment, objectives, considerations, and needs then devise an ideal modernization solution that best meets those requirements.
Today's world requires planning for the unexpected
When the pandemic hit, many businesses were forced to implement emergency "make do" measures. Now it's time to move beyond the quick decision to the right decision, seriously planning for the unplanned and preparing to pivot agilely from the next world-changing event. That means getting the right infrastructure in place, and deploying applications in a way that ensures employees can access any app, anytime, anywhere.
In short, plan for the unplanned, making flexibility the key ingredient to your infrastructure design. Contact us to learn more.