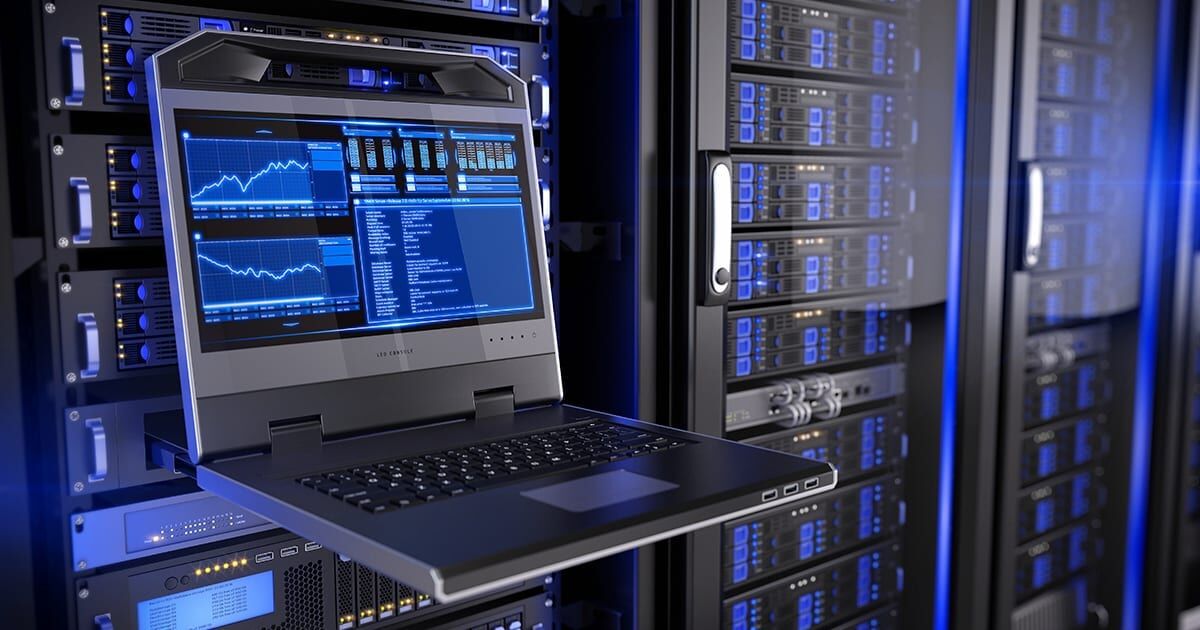 Today the adoption of the hyperconverged infrastructure HCI is more widespread than ever, as over half of IT managers and executives say they employ HCI solutions or plan to. The benefits that drive this steady shift to HCI include its scalability, improved total cost of ownership (TCO), ease of deployment and simplified systems management.
A key factor contributing to HCI's growth has been the continued rise of virtualization. At the same time, customers are demanding ever-greater performance and cost-efficiency to drive compute-intensive workloads like artificial intelligence (AI), analytics and virtual desktops – more than what earlier HCI platforms could muster. Conventional software-defined storage platforms that spanned multiple systems and multiple vendors were prone to bottlenecks and introduced costly complexity. And so, HCI was characterized as being great for organizations that don't have a heavy storage demand, but ill-suited for high-end workloads.
In response to this need for a flexible, high-performance, low-latency storage solution for HCI environments, Cisco introduced the Cisco HyperFlex All-NVMe platform, which augments its 100 percent flash configuration by leveraging Intel® Optane™ DC SSDs to achieve significant, third-party validated performance gains, opening up a world of all new use cases for HCI.
Understanding Intel® Optane™ SSDs vs. Intel® 3D NAND SSDs
First, it's important to understand what sets Intel Optane technology apart from other solid-state storage solutions and what accounts for its extra performance dividend. With their high endurance, low latency and predictably fast performance, Intel Optane DC SSDs operate differently than their NAND counterparts:
• Intel Optane DC SSDs introduce a new tier to the storage/memory hierarchy, combining the most useful features of memory and storage to minimize bottlenecks and deliver low latency, high throughput, rugged endurance, and improved quality of service.
• Intel 3D NAND SSDs are read-optimized for data centers to derive more value from servers and store more data. Engineered for mixed workloads, they accelerate caching to allow more workloads per server.
Intel 3D NAND SSDs read and write in pages, but they erase in blocks, creating a negative performance impact. Whereas the storage media of Intel Optane SSDs is a bit addressable, leaving no residual detritus to accumulate, resulting in improved performance. In fact, Intel Optane DC SSDs deliver up to 20X higher write endurance compared to conventional NAND and medium-endurance SSDs.
These Intel technologies, combined with Intel® Xeon® Scalable processors, enable the Cisco HyperFlex All-NVMe platform to improve caching performance significantly, impacting platform applications such as database, virtual server and desktop, analytics and more – enabling cost-efficient performance, rapid storage I/O, scalability and ease of management. In particular, using both Intel Optane DC SSDs and Intel 3D NAND SSDs together can optimize performance, capacity and cost.
Tested and validated on mission-critical HCI workloads
To prove the value of its all-NVMe technology and allay customer concerns, Cisco submitted its HyperFlex solution to rigorous third-party testing and validation by the independent Enterprise Strategy Group (ESG). ESG measured the performance of the Cisco HyperFlex platform with all-NVMe and Intel Optane DC SSDs and Intel 3D NAND SSDs, powered by the latest-generation Intel Xeon Scalable processors. Their multifaceted testing cycles revealed significant performance improvements across the board, including standout results for these workloads:
OLTP workloads:
• Oracle throughput and responsiveness achieved 71 percent more IOPS with 35 percent lower latency.
• SQL server generated 57 percent more IOPS.
Mixed workloads:
• 63 percent more IOPS and 37 percent lower latency for throughput and responsiveness. • 40 percent lower read latency and 37 percent lower latency overall (read and write).
An HCI solution with a world of benefits and use cases
Cisco and Intel have collaborated to introduce new cost-effective capabilities for enterprise storage, with benefits such as:
• Simple deployment and management – Self-configured clusters can be spun up and ready for apps and workloads as fast as an hour or less, in some cases.
• Easy, cost-effective scalability – The Cisco HyperFlex solution's all-NVMe configuration is ideally suited to tier-one production workloads as its scale-out architecture helps every added storage node enhance the whole cluster.
• Maximized processor utilization – Enable higher VM density to increase the number of users, introduce additional services, and perform more workloads per server.
• Larger memory pools, faster data access – All-NVMe design reduces silos, enables more affordable data sets, and delivers value more quickly reducing time to insight.
By introducing an all-NVMe HCI solution powered by Intel technology, Cisco helps organizations to overcome the pain points of legacy-bound enterprise IT with fast-scaling deployments with wide-ranging potential benefits, including databases, virtual servers and desktops, analytics, AI and machine learning, containers, and other Cisco platform applications.
Enhance performance with Cisco HyperFlex All-NVMe and Intel Optane DC SSDs
HCI was recognized early on as a niche solution with promising, but limited, use cases. It ushered in new levels of agility and flexibility for customers that traditional platforms couldn't deliver, but it was constrained by the kinds of workloads it could handle. Now with the inclusion of ever more powerful generations of Intel Optane technology, HCI is moving to broader acceptance as it manages greater workloads.
Explore the benefits of Cisco HyperFlex with all-NVMe and Intel Optane technology and help simplify and automate your data center process – contact us to learn more through our HyperFlex lab or with a demonstration.