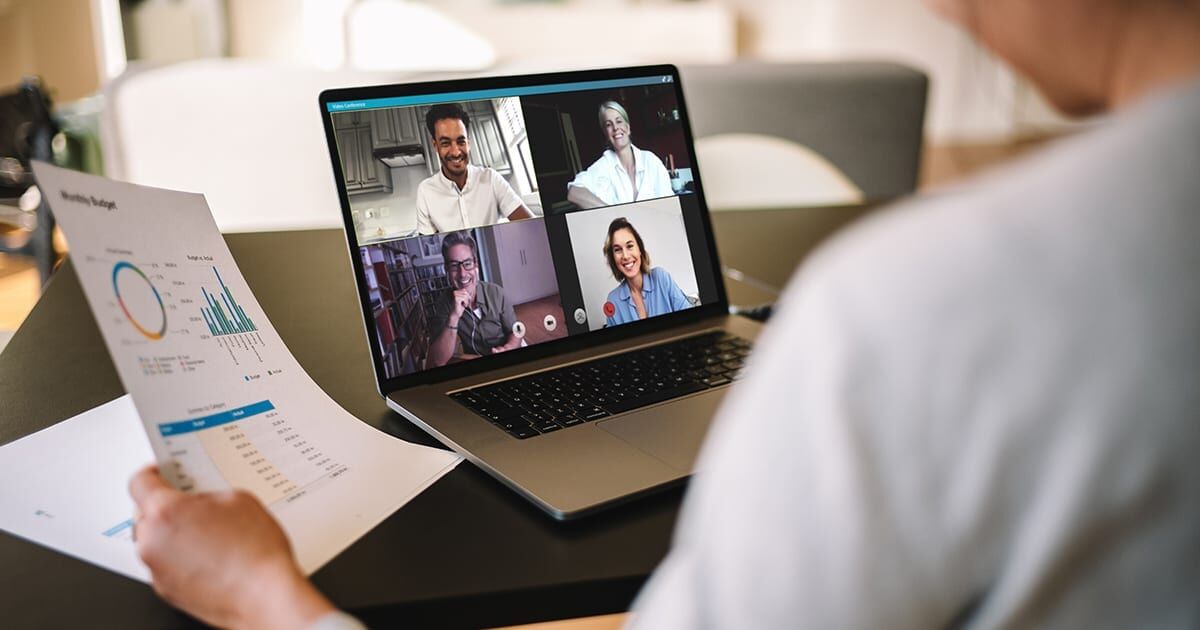 Today's workplaces are more fragmented than ever: people are dispersed, there is more information and data and more ways to communicate than we have had to deal with as employers.
How do you solve that challenge? Transform your workforce away from switching from application to application or sifting through irrelevant information and activities? Empower and transform your employees' experience with a customized interface that organizes essential data, tasks, and tools into a personalized flow giving users the ability to focus on their work and increase their productivity securely from anywhere, anytime and on any device?
Digital Workspace solutions guide and automate the most important details users need to make timely decisions and collaborate with others. Hiring the best people is one thing, but how do you let them be their best? Digital Workspaces enable your best to work better by increasing their engagement and productivity. These can be accomplished by simplifying the way you manage and secure applications, devices, users, and networks. Integrating both on-prem and cloud and using analytics to deliver relevant and actionable content in a secure perimeter.
Secure Mobile Workforce Productivity
Meeting the needs of your mobile workforce shouldn't be hard. You shouldn't have to choose between security or mobility. With the right solution, you can get the visibility and control you need while employees tap, type and swipe their ways through productive workdays. Using unified endpoint management, it's easy to manage the plethora of mobile devices – plus desktops, laptops, and IoT – in one central platform that's simple, safe and ultra-secure.
A well-designed Digital Workspace ensures users get everything they need, no matter where they work or how many times, they switch from one device to another. With the same consistent experience across iOS, Android, and Windows, you can keep the creativity flowing from conference rooms to coffee shops.
Cloud Simplified
The Cloud needs no introduction anymore. Most, if not all, organizations today are consuming cloud-based content in one form or another. Most applications now have a cloud-based version and even if an organization has all their infrastructure on-prem, they are still faced with the challenge of integrating all web-based content.
As organizations look to the cloud either for CAPEX to OPEX reasons or to become more agile and simplify operations, complexity has been the biggest impediment to their embrace and move to cloud. A secure Digital Workspace smooths the migration to the cloud ensuring that users stay productive, their data is safe, and management is simplified.
There is no one-size-fits-all journey to the Cloud. Organizations need the flexibility to choose any Cloud or hybrid infrastructure that meets the business's needs. Employees need a mix of SaaS, enterprise, web, and virtual apps to get their work done. If they must juggle too many passwords or waste their time looking for information across disconnected experiences, then they will not be productive and will resent their work which can lead to lost talent.
A robust Digital Workspace takes all these challenges into account in designing a solution that aggregates and contextualizes content regardless of the source or location of the data. Digital Workspaces incorporates Single Sign-On (SSO) solutions, security, analytics, and visibility without compromising on performance.
Simplified Secure Access
When users toggle between several applications multiple times a day, they are bound to reuse the same password which is a nightmare for IT. By having a unified access control solution an organization can kill 2 birds with one stone and provide a great user experience and improve security simultaneously.
When employing SSO protocols and multi-factor authentication mechanisms organizations improve security with fewer passwords to manage and hackers to exploit. Organizations can reduce risk, gain more control over user access and behavior, and get deeper insights across the entire application landscape.
Safe web browsing can be incorporated by using tools that let organizations block sites that pose risks with advanced web filtering. If restricting access to certain websites impedes productivity, then using secure browsers hosted in the cloud by industry leaders can let users browse the web without restrictions. The secure browser is isolated from the company's network therefore if inevitably a user strays to a compromised site, no malicious software will ever reach the trusted company's network.
User Experience and Security are the greatest factors guiding Digital Workspaces. There are many tools in the marketplace that promise to provide these solutions. No one tool alone is enough to provide all for all. How do you know which tool or combination of tools will work for your organization? Let Presidio, the premier provider of digital transformation solutions built on agile secure infrastructure deployed in a multi-cloud world with business analytics, show you how. Please schedule a conversation with our Solution Architects to see how Presidio can help your organization implement Digital Workspace solutions.